Best road bikes 2023 - Our pick of the bunch across all disciplines
Our top picks of the best road bikes from the budget to the pricey and across all the different categories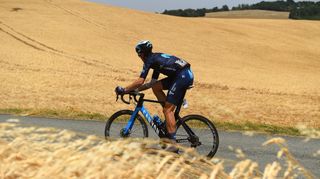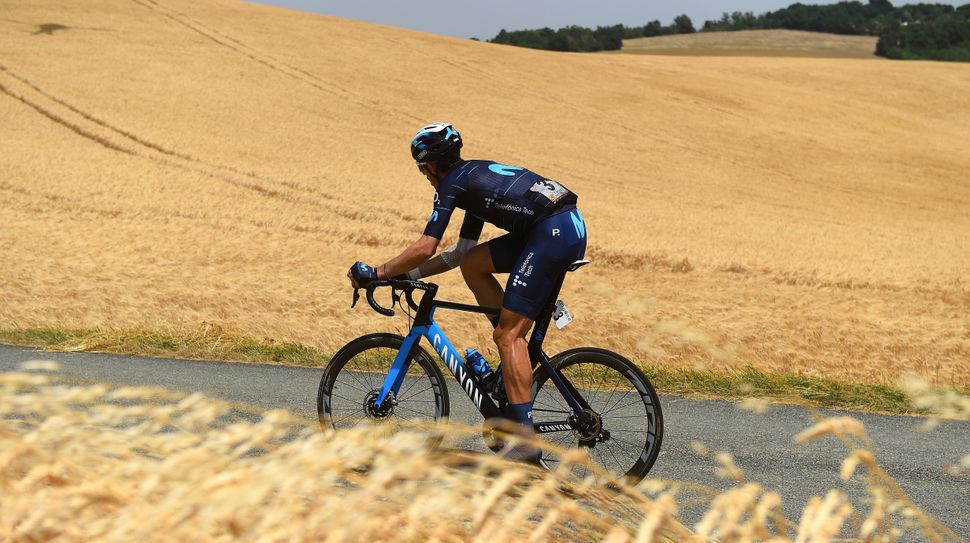 (Image credit: Getty Images)
The best road bikes now come in a bewildering array of different guises. Whereas once road bikes were a fairly uniform army of steel framed machines, now there's a lot of differentiation. That complexity is increased by the trend for bikes to share features across genres.
So whereas the best lightweight road bikes typically came with round tubing and shallow wheels a few years ago, now they'll typically sport similar tube profiles to the best aero road bikes. Likewise, those aero bikes can now be light enough that the pros will be happy to ride them even on hilly races for their performance gains, particularly on downhill sections.
Endurance bikes are another category that now overlaps significantly with other bikes. The best endurance road bikes may ostensibly be built for comfort, but they often add aero flourishes. And all the best road bikes have increased tyre clearance over their predecessors, often close to that of the best gravel bikes. That helps increase comfort, so that even the toughest races like Paris-Roubaix have been won on aero machines.
This merging across categories means that some brands have given up on differentiating their offerings, so there's a class of all-rounder race bikes. Add in the best electric road bikes and you've got a huge amount of choice from the leading brands.
Meanwhile, if you're looking for an entry level road bike, there's more choice than ever and bikes are increasingly competent, although prices have increased across the board. The best budget road bikes now often come with disc brakes, with hydraulic braking at higher specs and again will typically sport wider tyres and can often be set up tubeless.
If all that's set your head spinning, we've got a separate post on how to choose a road bike, or read on for our selection of the best road bikes across the different categories, in each case including a lower priced option and a money-no-object superbike.
Best road bikes available today
Why you can trust Cyclingnews Our expert reviewers spend hours testing and comparing products and services so you can choose the best for you. Find out more about how we test.
Best road bikes under £1000 / $1500
If you're looking in this price range you should be able to find an alloy framed bike, usually with a carbon fork to help absorb some road chatter. You should find one of Shimano's lower spec groupsets, either 8-speed Claris, 9-speed Sora or 10-speed Tiagra, although the best budget road bikes may stretch to 105.
Best budget friendly road bike
Specifications
Groupset:
Shimano 105 11-speed
Brakes:
Mechanical/hydraulic disc
Reasons to buy
+
Comfortable, relaxed ride position
+
Great spec for the price
Decathlon makes some excellent value bikes with great specs. The Triban RC520 Disc is a good example. At a price at which you'd expect 8-speed Shimano Claris it gives you 11-speed 105 with a good gear range from its 50/34-tooth chainset and 11-32-tooth cassette and much smaller jumps than you'd get with Claris.
Not only that, you get disc brakes in the form of TRP HY/RD calipers that are cable operated but with hydraulic actuation for better modulation and resistance to fade. Decathlon specs a lot of its own brand components including the wheels, which are tubeless ready.
The bike comes stock with 28mm own brand tyres, but you can swap these out for rubber up to 36mm wide, which would add an extra dimension of plushness to the already comfortable and relaxed ride. You can add mudguards for all-weather riding and a rack for load lugging duties.
As you'd expect at this price, the Triban RC520 Disc isn't particularly light, but it's on a par with the competition.
Specialized Allez
Best road bike for versatility
Specifications
Frame:
E5 Premium aluminium
Groupset:
Shimano Claris 8-speed
Reasons to buy
+
Speedy geometry
+
Prime for future upgrades
Specialized's stalwart entry level alloy road bike comes with a pedigree that stretches back for years and it gets some trickle-down tech from the brand's high end road bikes like an all-carbon fork and a frame with butted tubing to save weight, smooth welds, dropped seat stays and internal cable routing.
The range of Specialized components is designed for comfort, like its Body Geometry Bridge saddle and shallow drop bars. Specialized fits its own Axis Sport wheels with 26mm tyres.
Groupset-wise the Shimano Claris 8-speed gives you a cassette with 11-32 tooth range and a compact 50/34t chainset, so you can keep going when you hit the hills but still have plenty of top-end speed.
There's lots of versatility built into the Allez, with rack and mudguard mounts, so you can use it for the commute as well as faster recreational rides.
Best road bikes under £2000 / $2500
Spending twice as much cash as the bikes above will get you some significant upgrades - usually a more sophisticated frame, often hydraulic disc brakes and better components.
You'll still usually find an alloy frame, although carbon fibre will sometimes make an appearance. Don't think that carbon is essential though as quality alloy frames on the best budget bikes can be lighter and ride better than a lower priced carbon number.
Giant Contend SL Disc 1
Quality alloy all-rounder
Specifications
Frame:
ALUXX SL-Grade aluminium
Groupset:
Shimano 105 11-speed
Reasons to buy
+
Quality spec
+
Carbon seatpost
The Contend family is Giant's alloy entry level road bike, but the SL is the top end of the range, with a lightweight frame with Giant's trademark sloping compact geometry, an all-carbon fork and a D-shaped carbon composite seatpost designed to dampen road vibrations.
It's well specced, with a Shimano 105 hydraulic disc brake groupset and a wide range cassette that goes down to 1:1 for easy hill climbing, and is finished with an array of Giant components.
The Contend SL 1 is equipped with a Giant S-R2 Disc alloy wheelset. Tyres are 28mm but Giant says that they measure 30mm on the wide rims and the frame has clearance for 34mm.
Trek Émonda ALR 4
The climbers choice at this price point
Specifications
Frame:
Ultralight 300 Series Alpha aluminium
Groupset:
Shimano Tiagra 10-speed
Reasons to buy
+
Lightweight
+
Quality frameset
+
Wide range of sizes
Reasons to avoid
-
Slightly ponderous wheels
The frameset of the alloy Émonda has a quality look with smooth welds that make it appear to be carbon at first sight. It's also lighter than many carbon framesets at this price point, and even ones that are in the next price band above.
This spec of the Émonda ALR headlines with Shimano Tiagra 10-speed shifting and with Tiagra hydraulic disc brakes for great shifting and stopping power. There are tubeless-ready Bontrager alloy wheels, although the 28mm wire bead tyres would need a swap-out if you want to set up tubeless.
Other kit includes Bontrager bars and a Bontrager stem that's compatible with its Blendr system, so you can bolt on lights, computers and other kit.
There's a huge range of frame sizes available, with the Émonda coming in nine sizes from 47cm up to 64cm.
Best road bikes under £5000 / $6000
Spend this much money on the best road bike and you can expect a quality, performance machine. You'll invariably get a carbon frame and fork, often with higher grade carbon fibre to help keep weight down.
Many bikes at this price will include a 12-speed electronic groupset, although don't discount mechanical options. You should also find quality, deeper section carbon wheels with tubeless-ready rims and tyres.
Canyon Ultimate CF SL8 Disc Aero
High spec and light weight
Specifications
Groupset:
Shimano Ultegra Di2 12-speed w/ 4iiii power meter
Reasons to buy
+
Great spec including aero wheels
+
12-speed shifting with a power meter
Reasons to avoid
-
Direct sales model means it's difficult to try before you buy
Kitted out with Shimano's latest 12-speed Ultegra Di2 groupset complete with a lightweight, compact power meter from 4iiii, the Ultimate is Canyon's all-rounder lightweight performance bike. The bike's frame is designed for aerodynamics without the all-out aero design of the Canyon Aeroad (see below). The ride position is set for all-day comfort on longer rides, but still aggressive enough that higher spec Ultimates are ridden by the WorldTour pros.
Canyon bikes usually have great specs for their price and highlights here include Canyon's CP10 Aerocockpit CF carbon integrated bar and stem and a Selle Italia SLR Boost Superflow S saddle.
This spec is equipped with DT Swiss ARC 1400 Dicut db 50mm deep aero wheels with Continental Grand Prix 5000 28mm tyres, again quality options that exceed what you often get at bikes at this price.
Cannondale SuperSix EVO Hi-MOD Disc Ultegra
Fast all-rounder with aero credentials
Specifications
Frame:
BallisTec Hi-MOD Carbon
Groupset:
Shimano Ultegra, 11-speed
Reasons to buy
+
Fantastic handling
+
Quality Cannondale component spec
Reasons to avoid
-
Non-electronic 11-speed Ultegra groupset
When the Cannondale SuperSix EVO had a makeover a couple of years ago, it evolved from a highly competent lightweight bike into one with aero tube profiles and an integrated cockpit, while still retaining its edge in handling and performance.
That's made it more of an all-rounder that's fast wherever you're riding, not just a bike that's great for climbing. Ride comfort has improved too and you can now fit tyres up to 30mm wide in place of the stock 25mm Vittoria Rubino Pros with which this spec is shod.
Cannondale fits a good selection of its own brand kit to the SuperSix, including HollowGram 35 aero carbon wheels, complete with Cannondale's own wheel sensor, and HollowGram chainset with 52/36t chainrings paired to an 11-30t cassette and manual Shimano Ultegra 11-speed shifting.
Best all-round race bikes
A race bike should give you something of everything. Expect tuned aerodynamics for more speed on the flat, paired with a light enough ride for efficient climbing and handling that's race-ready while still being predictable enough for all-day riding. You'll want the comfort for long rides too.
Boardman SLR 8.9
Great all-rounder on a budget
Specifications
Groupset:
Shimano 105 mechanical
Reasons to buy
+
Carbon frameset
+
Aero tube profiles
Reasons to avoid
-
Rim brake only
-
Only available in the UK
At a price where alloy frames and Shimano Tiagra are the norm, Boardman somehow manages to give you a carbon frame complete with Shimano 105, although this is the rim brake version with calipers swapped out for Tektro rather than disc brakes. There is a model with in-series 105 hydraulic disc brakes available in the range too though.
The frame comes with aero tube profiles as well, with features like dropped seatstays and a recessed seatpost clamp.
Boardman even gives you tubeless-ready wheels, although you'll need to swap out the folding Vittoria Zaffiro Pro 25mm tyres to take advantage. But that does give you the option to fit 28mm rubber at the same time, taking advantage of the frame clearance.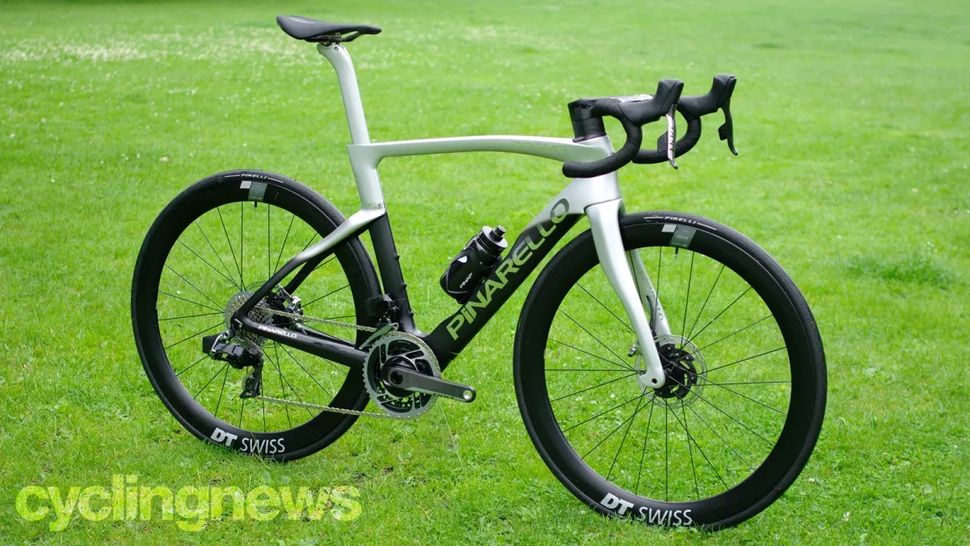 The ultimate all-rounder race bike
Specifications
Frame:
TORAYCA T1100 1K Dream Carbon
Groupset:
SRAM Red eTap AXS
Reasons to buy
+
Very comfortable for long days in the saddle
+
Fantastic handling
+
Great looks
The Pinarello Dogma has been the quintessential all-round race bike since Team Sky first put a leg over the F8 in 2014. Now, three generations later, it's better than ever, with increased integration, more tyre clearance and disc brakes.
The F8 was one of the first bikes to mix aero tube profiles with a light(-ish) overall weight, while the latest Dogma F manages to shave that down to 7kg even with its disc brakes. There are a host of 3D printed titanium parts, like the seatpost's saddle clamp, that help keep that weight off.
Pinarello has upped the Dogma's aerodynamics too, with its Flatback tube profiles, integrated bars and stem with hidden cable routing and redesigned down tube and seatstay profiles claimed to improve aerodynamics by 5 per cent.
It all adds up to a bike that's good at everything: climbing, flat-out downhill runs, fast twisty roads... It's comfortable to ride longer distances too.
Best lightweight bikes
Gone are the days when lightweight bikes and aero bikes were two non-overlapping categories; the best lightweight bikes will nowadays include truncated aerofoil tube shapes to give you an aero advantage, while still edging towards or undercutting the UCI's notorious 6.8kg weight limit for bikes used in competition.
That's despite additions such as disc brakes - still heavier than rim brakes - and often deeper section aero wheelsets.
Van Rysel EDR CF Ultegra Disc
Best budget lightweight bike
Specifications
Groupset:
Shimano Ultegra 11-speed
Reasons to buy
+
High spec for the price
+
Full Ultegra hydraulic groupset
+
Quality Fulcrum alloy wheelset
Although Decathlon says that EDR stands for "endurance", the EDR is also lightweight thanks to its sub-kilo frameset made from high modulus carbon fibre.
As with all Decathlon's bikes you get a high spec for the price too with a Shimano Ultegra R8000 mechanical groupset with mid-compact 52/36t chainset and 11-28 tooth cassette. You get in-series Ultegra hydraulic disc brakes, while the Deda cockpit and Fizik Antares saddle add to the quality spec.
The EDR CF comes with good quality Fulcrum Racing 3 DB alloy wheels as well. Along with the Hutchinson Fusion 5 25mm tyres, they're ready for tubeless running. At 7.7kg claimed weight, it's a bike that's light without breaking the bank.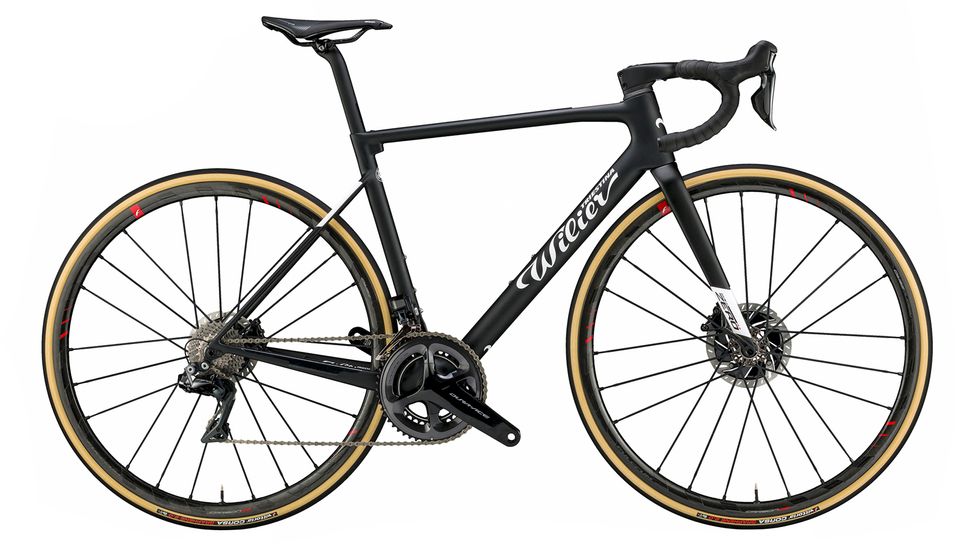 Wilier Zero SLR
Lightweight road bike with Italian flair
Specifications
Groupset:
Shimano Ultegra Di2 12-speed
Reasons to buy
+
Light but stiff frame
+
Plenty of frame integration
Hitting the UCI's 6.8kg weight limit, even in a road-going consumer spec with 28mm tyres, the Zero SLR is Wilier's pro-level climbing bike with a claimed frame plus fork weight of just over a kilogram.
Despite the low weight, Wilier says that it's increased the frame's stiffness-to-weight by 24 per cent over its previous generation climbing bike, thanks to features like asymmetric chainstays and fork legs.
Like many of the new crop of lightweight bikes, the Zero SLR doesn't compromise on aerodynamics though, with flat-backed tube profiles and an integrated, aero cockpit with hidden cable runs. You can get as flashy as you like with the spec, with options that range from Shimano Ultegra Di2 12-speed up to Campagnolo Super Record EPS.
Best aero bikes
Although some brands have stopped making separate aero and lightweight bikes, many still offer machines specifically designed for aerodynamic performance. The best aero road bikes typically have deeper cross-section tubes and are kitted out with deeper carbon wheels too. That can make them a little heavier than a climbing bike or an all-rounder, but ensures the best possible aerodynamics.
Full-on aero without the price tag
Specifications
Groupset:
Shimano Ultegra 11-speed
Reasons to buy
+
Responsive ride
+
Good value spec for the price
Reasons to avoid
-
Stiff frameset can feel harsh on rough roads
Vitus took the ZX1 to the wind tunnel and refined its tube shapes, adding a Vision integrated cockpit to the highest spec models. The frame's chunky tubing certainly looks aero, though we found the bike a little harsh when riding over rough road surfaces.
All specs get the same Reynolds deep section aero wheels, with differential profiles and rim depths front and back to mix front end aerodynamics with rear end power delivery. They're shod with Michelin Power Road TLR 25mm tyres.
There's a choice of groupsets, with everything from mechanical Shimano Ultegra up to SRAM Red eTap AXS on the menu. The Ultegra spec tested came with a Sunrace cassette; it won't match an in-series piece for shift quality, but higher specs get better cassette options.
Pro-level aero race bike
Specifications
Groupset:
SRAM Red eTap AXS 12-speed
Reasons to buy
+
Comfortable ride
+
Light weight
+
Width adjustable bars
Reasons to avoid
-
Slightly jittery on rough roads
The Aeroad CFR (for Canyon Factory Racing) is raced by a quiver of pro teams, including Movistar, Alpecin-Deceuninck, Arkéa-Samsic, Movistar, and (unsurprisingly) Canyon-SRAM.
The frame lay-up includes Toray M40X carbon fibre for a stiff, lightweight build, but despite this the Aeroad CFR is surprisingly comfortable. It's well priced for a pro-level bike too.
There are a range of Canyon-specific parts, including the adjustable width CP0018 Aerocockpit which lets you alter the bar width by 20mm and height by 15mm without needing to cut anything. It's also handy for travel, as the bar can be disassembled.
Wheels are DT Swiss ARC 1100 Dicut, with a 25mm Continental Grand Prix 5000 TL tyre at the front and a 28mm at the rear. They're now updated to the newer model and you now get a Fizik Antares Versus 3D printed saddle to top off the Canyon seatpost, so Canyon has addressed our major gripes about spec from when we reviewed the bike.
Best endurance bikes
The best endurance road bikes are designed around long distance comfort and usually have a more upright ride position and increased stability over more race-oriented machines. Expect plenty of tyre clearance so you can fit wider tyres, an important promoter of ride comfort. You'll often get specific comfort features built in like microsuspension or a seatpost or front end designed to add compliance.
Cannondale Synapse 1
Comfort-oriented alloy frame
Specifications
Frame:
SmartForm C2 Alloy
Groupset:
Shimano Tiagra 10-speed
Reasons to buy
+
Smooth riding alloy frame
+
Carbon fork
+
Full Shimano Tiagra groupset
Reasons to avoid
-
Wheels would merit an upgrade
Cannondale takes its aluminium expertise to the Synapse, incorporating SAVE microsuspension into the bike's chainstays and its all-carbon fork, for comfort over longer rides. Add in 30mm wide tyres and you've got plenty of isolation from the worst of the road buzz.
The Synapse 1 is kitted out with a Shimano Tiagra 10-speed groupset, with a 50/34 FSA Omega ME chainset and 11-34 tooth cassette to help you haul yourself up hills. It comes complete with in-series hydraulic disc brakes for consistent stopping power whatever the conditions.
Best endurance road bike
Specifications
Frame:
Cervélo Caledonia-5
Groupset:
SRAM Force eTap AXS 12-speed w/ power meter
Reasons to buy
+
Stable handling
+
Holds flat speed well
+
Includes Quarq power meter
Reasons to avoid
-
Slightly on the heavy side
Raced at Paris-Roubaix by Jumbo-Visma, the Cervélo Caledonia looks to blend performance, aerodynamics and comfort for a ride that can handle everything well. The geometry is designed for stability and comfort over rough terrain and you can fit 34mm tyres.
At the spec level we tested, there's a SRAM Force eTap AXS groupset with SRAM's 10-36t cassette and a Quarq integrated power meter.
Finishing kit includes Cervélo's AB07 bars, which have a slight backsweep for a comfortable hand position for long days in the saddle and allow hidden brake hose runs. The higher specs are electronic-only, but lower spec models can accommodate the cables from a mechanical groupset.
To up its endurance capabilities, the frame has a range of mounts, including for lights, and removeable mudguard mounting points.
Best electric road bikes
The best electric road bikes combine race-bike like handling and specs with a motor and battery that often are hard to spot without a closer look. The quality spec means that on the flat you can usually ride them above the speed at which the motor cuts out and this in turn saves battery power and increases range. The motor is still there to support you when you hit a hill though, making tougher terrain much more manageable.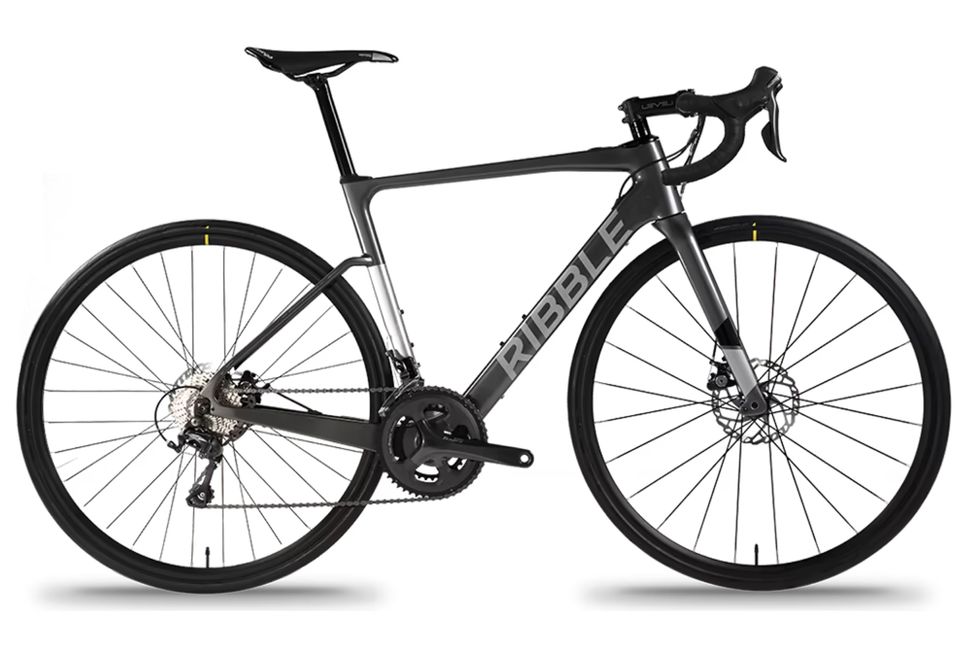 Ribble Endurance SL e
Well specced and lightweight electric bike
Specifications
Groupset:
Shimano 105 Di2 12-speed
Reasons to buy
+
Stealth motor system
+
Lightweight
+
Quality specs for the price
Reasons to avoid
-
Mahle system isn't the easiest to use
The Ribble Endurance SL e lets you choose from a variety of specs from mechanical Shimano 105 or SRAM Rival up to Dura-Ace Di2 and including the latest electronic 105 Di2 12-speed. As with all Ribble's bikes, you can choose to upspec certain components too via the Ribble BikeBuilder app.
Ribble uses the Mahle ebikemotion motor/battery system that's a popular choice due to its low weight and stealth format and is found in many of the best electric bikes. It leads to an electric bike that doesn't weigh a lot more than many non-assisted bikes, while the 40Nm output from the motor helps out without giving you too much of an assist.
Range is decent, particularly since it's easy to ride the Ribble SL e above the motor's cut-off speed. The single button controller mounted on the top tube is slightly tricky to keep tabs on and use while riding though.
Specialized Turbo Creo SL Expert
Well specced and lightweight electric bike
Specifications
Groupset:
SRAM Rival eTap AXS 12-speed
Reasons to buy
+
High spec frame
+
Plenty of power on tap
+
Extra range available with the optional bottle battery
Reasons to avoid
-
Not as svelte as many road e-bikes
The Specialized Turbo Creo SL range heads up to the very expensive S-Works version. Stick to the Expert spec and you get something a little more affordable but with the same frame, tuneable Future Shock 2.0 headset and lightweight motor.
There's a SRAM Rival eTap AXS single chainring groupset and Roval C38 Disc carbon wheels with 30mm tyres, along with Specialized's comfort-oriented bars and saddle.
If you want more than the 80 miles claimed range, you can fit an optional extra bottle cage range extender battery to add another 40 miles.
As well as the standard spec, there are EVO versions of both the Turbo Creo Expert and the S-Works Turbo Creo that are specced for gravel riding.
How to choose the best road bike for you
We're well aware there are a bewildering array of options out there. Aero, lightweight, endurance, it can be a confusing landscape so it's natural to have a couple of questions.
Fortunately we've a whole guide on how to choose a road bike, so if you're absolutely awash with confusion then head there, but otherwise we'll cover the basics below.
Do I need a road bike?
This is the most important question, and one that will depend on the type of riding you intend to do. If you are only going to ride on the road then a road bike is the natural choice, but if you're going to be riding a bit of gravel then perhaps a gravel bike will be a better choice.
Likewise, if you're primarily going to use it for commuting then you may well have more joy using a bike designed for the purpose of transport rather than speed.
What sort of road bike do I need?
Another question that you'd do well to answer honestly. Are you going to be racing? In which case an aero or all-round race bike may well be the ideal choice for you. However, if you're just riding for the fun of it, doing long miles, or just weekend club runs you may get more enjoyment from the additional comfort offered by an endurance road bike.
Likewise, the minor weight savings offered by a climbing bike can make all the difference if you're heading up Alpe d'Huez, but if you live in Norfolk or somewhere else flat as a pancake then you'll not really gain any benefit.
What groupset is best?
At the top end of things, where 12 speed, all electronic shifting is the norm there is little to separate the main players, so it's all a matter of personal preference.
At the mid range, now Shimano has introduced electronic shifting at 105 level, there is still nothing significant between Shimano and SRAM, and while Campagnolo is specced as standard on far fewer bikes it'll still compete perfectly well.
At the lower end you'll likely find only Shimano, and it's Sora and Tiagra groupsets. For the price they represent excellent performance, and while they don't have 12 speeds or electronic shifting they are a little more user friendly and cheaper to maintain.
If you're still concerned we've a comprehensive guide to road bike groupsets to help you.
How do we test?
The only real way to get a feel for a road bike is to put plenty of miles into it, which is what we do. Collectively we're ridden enough bikes here at Cyclingnews to know what's hot and what's not.
We'll pay attention to the handling, see how the geometry affects things day to day and when going hell for leather. Are the tyres any good? We'll find out. Is it comfy over eight hours, or even over 18? Moreover, we'll find out if it's easy to live with too; can you swap parts easily or is it away with proprietary bits?
There's no substitute to time on the bike, in all weathers, so if we've given a bike a review you can be sure we've put it through its paces thoroughly to find the hidden gems and highlight any duds so you can spend your hard earned cash with confidence.
The latest race content, interviews, features, reviews and expert buying guides, direct to your inbox!
Paul has been on two wheels since he was in his teens and he's spent much of the time since writing about bikes and the associated tech. He's a road cyclist at heart but his adventurous curiosity means Paul has been riding gravel since well before it was cool, adapting his cyclo-cross bike to ride all-day off-road epics and putting road kit to the ultimate test along the way.
The latest race content, interviews, features, reviews and expert buying guides, direct to your inbox!
Thank you for signing up to The Pick. You will receive a verification email shortly.
There was a problem. Please refresh the page and try again.