Best road bike saddles in 2023
The best road bike saddles will make your riding a joy, while those that fall short can be a huge detriment to your comfort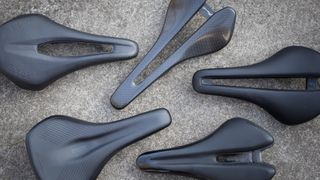 (Image credit: Josh Ross)
Of the three contact points you have with your bike, the saddle is the most important to your riding comfort, and so having the best road bike saddle should be high on your priority list of upgrades. You can be riding one of the best road bikes in the world, but if the saddle doesn't suit you then you're not going to enjoy your riding experience. At best you'll be uncomfortable, and at worst you'll be risking saddle sores - pro riders such as Jai Hindley have had their grand tour hopes dashed by such an affliction.
Luckily for the majority of us, we aren't bound by sponsor commitments and can shop around to find a comfortable perch on which to spend hours of happy riding.
No two bodies are the same, and as such, it would be unreasonable to expect the stock saddle on your bike to fit each customer perfectly. Sit bones come in different widths, and some riders need pressure relief in certain areas. The good news is there are thousands of options out there, and if you scroll down you'll find our pick of the best road bike saddles on the market today.
If you're a little confused by the options available we've put together a handy guide to help you when looking for a comfortable choice.
Best road bike saddles
You can trust Cyclingnews Our experts spend countless hours testing cycling tech and will always share honest, unbiased advice to help you choose. Find out more about how we test.
Cost-effective comfort from this short nose saddle with a wide cutout
Specifications
Widths available:
142mm, 155mm
Reasons to buy
+
Increased support and reduced pressure
+
Well-judged flex and padding for all surfaces
+
No intrusive edges
+
Full range of prices and options
Reasons to avoid
-
Titanium version only saves 10g
-
£5-10 more than standard Line saddles
The Line-S actually comes in three different forms, the Elite, Race and Pro. Elite is specced with alloy rails, Race is specced with titanium rails, and Pro gets carbon. At RRP, the Race doesn't make much sense over the Elite, because it costs an extra 25 per cent and the only benefit is a 10-gram saving. However, it can be commonly found cheaper than the Elite, which makes it a no brainer.
Whichever spec you choose, there's a choice of 142mm and 155mm, meaning it should be suitable for the majority of our needs. The wide cutout and its sheer edges might look intimidating, but Fabric's choice of materials and padding really help to prevent pinching or sharp edges.
Check out our Fabric Line-S Race review for more info.
Premium performance saddle with an aggressive profile that doesn't compromise comfort
Reasons to buy
+
Lightweight
+
The shape gives a locked-in, supportive and powerful pedalling platform
Reasons to avoid
-
Only one width available
-
Limited to the high-priced carbon version only
-
Shiny material can squeak with some bib shorts
Cadex, the component subsidiary of Giant bicycles, offers a very small range of high-performance carbon products, and within that range sits this striking Boost saddle. It features a relatively aggressive curve profile, which locks you into a supportive powerful pedalling platform. In our Cadex Boost review, it really was love at first sit, but at £249.99 / $300.00, there's no denying this is an expensive proposition.
At 246mm long, it falls into the short-nose saddle category, and there's a centre cut-out for pressure relief. The rear curves upward to urge you into a forward, racy position, and the wings curve off gently to a width of 149mm. For the price, it's unsurprising that the saddle features carbon rails (6 x 9mm) and a fully carbon shell for a total weight of 138 grams.
Read our Cadex Boost saddle review to find out more.
Slight wave shaping promotes locked in feel in a short-nose saddle
Reasons to buy
+
Wide cut-out
+
Longer rails
+
165g weight
Reasons to avoid
-
Only one width available
-
Price is at the higher end
The Selle Italia Novus Boost Evo Kit Carbonio Superflow makes a convincing case as far as the best road bike saddles are concerned. Finding immediate comfort with a saddle is a sure sign that it's suitable for a wide range of users, and that's exactly what we found when testing this.
At £259.90 / $329.99, it's at the upper echelons of the pricing spectrum, but the sheer fact that it's widely compatible should mean it's less of a risky purchase.
There's a slight wave to the shape - nowhere near that of the Selle SMP - which helps promote a locked-in feel, however, this does mean the saddle took a lot of fine-tuning to dial in the correct angle.
Style-wise, it's contemporary and futuristic while remaining inoffensive, and the saddle is finished in a material that Selle Italia calls Fibra-Tek, which will aid durability.
To find out more, check out our Selle Italia Novus Boost Evo Kit Carbonio Superflow review.
Value for money saddle with segmented padding and a well-liked shape
Reasons to buy
+
Dampens vibrations well
+
Locked in feeling
+
Wide distribution of weight over the saddle
Reasons to avoid
-
Padding may not offer enough support for some
Prologo Scratch is a unisex saddle aimed at on and offroad riding. The Scratch M5 uses a rounded profile and whether it's this shape specifically, or in combination with the MSS padding but the result is a saddle that is very comfortable for a range of riding from quick training ride to long haul days out.
The unusual segmented foam is more than an aesthetic cue. The segments form the MSS (multisector system), designed in collaboration with the Politecnico of Milano, which breaks the saddle up into independent zones. Each area has a specific level of foam density for tailored support based on pressures that have been mapped when riding in different positions. An unscientific prodding with a thumb doesn't seem to show any discernable difference in density between these zones although there is certainly a depth change from the front to the rear.
Read our in-depth Prologo Scratch M5 PAS review for more information.
A short nose saddle that works for both men and women
Specifications
Widths available:
143mm, 155mm
Reasons to buy
+
Unusual shape works for a surprising amount of riders
Reasons to avoid
-
Not much space for sliding forward or back
In the past few years, we have seen quite a few short-nosed wide saddles with a massive cutout gain popularity, and one of the most widely used is the Specialized Power. Designed initially as a Women's saddle, the Power works well for both sexes, and the snub nose is ideal for those who maintain an aggressive position on the bike.
Specialized has replaced the standard PU foam used on the other Power models with Elaston padding for improved comfort over the standard foam. The Elaston padding is made using small beads that are expanded into foam which Specialized describes as "the feeling of sitting on 1,000 miniature pillows". Our test model uses Specialized's level 2 padding which has a slim profile and feels very soft at the nose and progressively firmer towards the rear. Specialized only offer the Elaston padding on the Pro model.
For an in-depth look, check out our Specialized Power Pro Elaston review.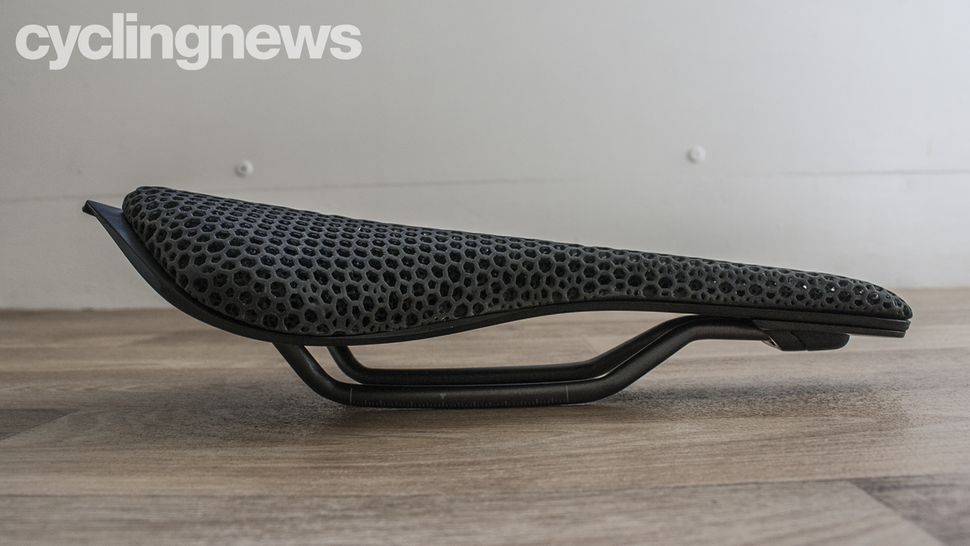 Fizik Versus Evo R3 Adaptive
3D printed tech without the price tag
Specifications
Widths available:
139mm, 149mm
Reasons to avoid
-
Plastic shell
-
Still expensive
Of all the 3D-printed saddles, our pick of the bunch has to be the Versus Evo R3 Adaptive from Fizik. It features the same multi-density padding as its more expensive sibling, but paired with a nylon plastic shell and Kium rails, which bring the cost down at the expense of a little bit of weight. The nylon shell also adds a little bit of flex to the equation, aiding comfort further.
At £249.00 / $249.99, it's still an expensive proposition, but with its 3D-printed tech, it's not only incredibly comfortable, but it also foregoes the lime-green aesthetic.
The Versus Evo R3 came out on top in our group test of the best 3D-printed saddles, and if you want more information on the technology, read our review of the Versus Evo R3's more expensive sibling, the Fizik Antares Versus Evo 00 Adaptive.
Selle SMP Well
Funny looking, but don't knock it 'til you've tried it
Specifications
Shell:
Nylon reinforced fibre
Reasons to buy
+
Comfort is second-to-none if the shape fits
Reasons to avoid
-
Aesthetics
-
Pricey compared to other brands
Selle SMP has been making saddles for almost a century, and though their saddles may look a bit like medieval torture devices, the long and wide centre cutout that runs the full length of the shell and sharply bent nose have gained passionate following the world over, especially from bike fitters.
Selle SMP's unique design is based on empirical studies looking into ergonomics, eliminating soft tissue pressure and maximising genital blood flow, and if you can get past the odd aesthetic offers a supremely comfortable seat. The Well features a pretty dramatic curve, which is designed to keep you planted on the saddle but also allows you to rotate your pelvis to suit your riding position. It also features generous elastomer padding and features SMP's one piece steel rail.
The adapted TT saddle that has become very popular on the road
Specifications
Widths available:
142mm, 152mm
Reasons to buy
+
Broad nose soft nose combine with broad rear
+
Plush padding throughout
Reasons to avoid
-
Like the Power, not a whole lot of room to move about
Shimano's answer to the short and wide saddle with a large cutout is the PRO Stealth, ideal for those who are ever searching for a low and aero position on their bike.
Available in two widths, aesthetically the Stealth looks quite similar to the Power; however, the profile is flatter front to back, with a broader nose and slightly softer padding. While the Stealth was initially designed with Team Giant Alpecin as a TT perch, we've had pretty good luck with it on our mountain bikes.
How to choose a road bike saddle
Given the myriad options on the market it's easy to get confused, and choosing something where fit is so important based just on the manufacturer specifications is always tricky.
Luckily many retailers have a saddle returns policy, so if it doesn't fit you can take it back. Some bike shops too have a 'saddle library' where you can borrow a test model for a short time to see how it feels, drastically reducing any pre-purchase uncertainty.
What width saddle do I need?
Your sit bones, the bony protrusions that support carry your weight while sat on a saddle, vary in width from person to person. As such saddles come in a variety of width to accommodate. As such, to find your ideal saddle width you'll first need an idea of your sit bone width.
A good bike shop will feature a memory foam pad on which you can sit to get this measurement, but it is more than possible to get a good idea at home too. You can either ask a friend or partner extremely nicely if they'd mind getting the measuring tape out, or you can use the cardboard method.
Simply find a piece of corrugated cardboard, place it on a flat surface, and sit on it. Your sit bones should leave two small indents in the card; measure from the centre of these to get the width of your sit bones, and then add 25-35mm to give you a good approximation of your ideal saddle width.
What saddle shape do I need?
Some saddles have a flat top, others a curve from front to back, but which one is right for you? Well, as a rule of thumb flat or flatter saddles are favoured by riders who ride a little more upright and tend to shift fore and aft in the saddle, as it gives a more consistent feeling.
More flexible riders, or those with a very low, racing position tend to favour a waved saddle, as it gives them a feeling of being 'locked in' to their position.
Short nose saddles are becoming increasingly popular nowadays too, especially for those less flexible. The shorter, wider nose provides more support without getting in the way in all the wrong places while riding 'on the rivet'.
Some brands offer women's specific saddle shapes, but don't let these put you in a box - some men prefer to ride women's saddles and vice versa - if it's comfy that's the main thing. If you're curious about women's saddles then we have a guide to the best women's road bike saddles too.
Do saddle cutouts work?
Saddle cutouts, relief channels, or any other name for a hole in the middle of the saddle... whatever you want to call them, they can provide some benefit to some riders, but they're no silver bullet. a poor saddle fit with a cutout will be less comfy than a good fitting saddle without one.
If you do struggle with numbness or soreness in the soft tissue contact areas then they might be one to try.
Are padded bike saddles good?
Some padding is a good thing on a saddle, unless you're just doing a hill climb or riding buttery-smooth roads. Too much padding though and your sit bones will squish into the saddle and mean the surrounding area, not designed to carry your body weight, begins to bear too much load. While perhaps not an issue for shorter rides, on longer ones it will lead to some discomfort, so steer clear of great thicknesses of gel.
Is there anything else I need to know?
Carbon rails will save you a few grams, but they may not always be compatible with your seatclamp, so make sure to check. Carbon shells will save you a couple of grams over a plastic shell, but always prioritise comfort over weight in this case.
All saddles also vary in height as well as width, so make sure to adjust your saddle height accordingly when swapping between models.
Most saddles are covered in synthetic leather nowadays, but if you're vegan, or avoid leather for any reason then make sure to check as some older brands still use animal leather.
Get The Leadout Newsletter
The latest race content, interviews, features, reviews and expert buying guides, direct to your inbox!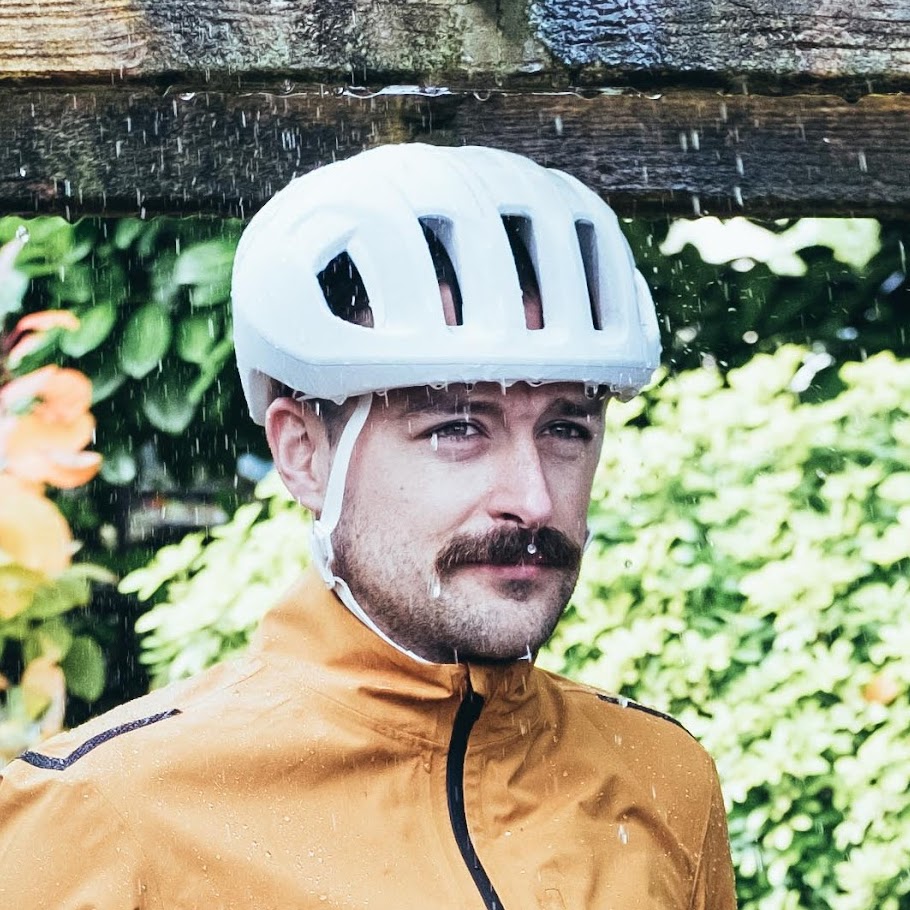 Will joined the Cyclingnews team as a reviews writer in 2022, having previously written for Cyclist, BikeRadar and Advntr. There are very few types of cycling he's not dabbled in, and he has a particular affection for older bikes and long lasting components. Road riding was his first love, before graduating to racing CX in Yorkshire. He's been touring on a vintage tandem all the way through to fixed gear gravel riding and MTB too. When he's not out riding one of his many bikes he can usually be found in the garage tinkering with another of them, or getting obsessive about tyres. Also, as he doesn't use Zwift, he's our go-to guy for bad weather testing... bless him.
Rides: Custom Zetland Audax, Bowman Palace:R, Peugeot Grand Tourisme Tandem, Falcon Explorer Tracklocross, Fairlight Secan & Strael