Black Friday deals create cheapest ever Zwift setup
You can get setup for indoor cycling for under £60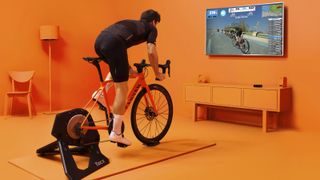 (Image credit: Zwift)
Zwift, along with several other indoor cycling apps, have become a staple of winter cycling for so many of us. The problem is there is always a bit of a financial barrier to entry. Smart trainers aren't always cheap, though we've already rounded up all the best black friday turbo trainer deals in a separate hub if you want to go that route.
Here though, thanks to the pretty bananas Wiggle Black Friday sale I've found what is almost certainly the cheapest Zwift setup ever. It centres around a basic magnetic trainer that's a truly insane £14.99! Yes, you read that right; you can get a turbo trainer for less than a pair of socks. It's not fancy, and there are few bells or indeed whistles to speak of, but combined with a speed and cadence sensor, and an ANT+ dongle, both also reduced, you've got all the hardware you need to get going for as little as £39 (assuming you have a laptop or smartphone already), and under £55 if you need an ANT+ adaptor.
Obviously, there are other things you will need like a laptop/tablet/phone, and the Zwift subscription itself, but given you're reading this I think it's a safe bet that you won't need to buy any new computing hardware at the very least. Getting a turbo tyre is also helpful, but not a requirement; it just stops you from wearing your outdoor tyres quite so fast.
Sadly the discounts aren't quite so massive in the States, but they're still pretty big, with the whole setup costing just over $130.
85% off Lifeline TT-01 Turbo Trainer
UK: £99.99 £14.99 at Wiggle
USA: $114.99 $72.49 at Wiggle
It's basic, but it will work. In the years before smart trainers and fluid resistance, basic mag trainers were all anyone used. I used to happily (begrudgingly) churn out interval sessions on one for cyclocross training for years, and while you don't get the real-world feel, you still get the fitness gains. Also... it's fifteen quid! At that price, you really can't complain.
Bear in mind this is a quick-release only turbo too, and isn't compatible with thru-axles. If you've got an older bike though this won't be a problem.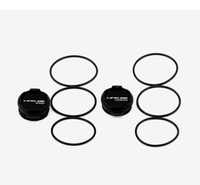 40% off Lifeline Speed & Cadence Sensors
UK: £39.99 £23.99 at Wiggle
USA: $49.99 $29.99 at Wiggle
In order to make the 'dumb' trainer above into a 'smart' trainer you'll need these speed and cadence sensors. They then communicate with a computer via Bluetooth (which most modern laptops, tablets and smartphones will already have) or the ANT+ dongle below, which plugs into your computer, to tell Zwift how fast and hard you're riding.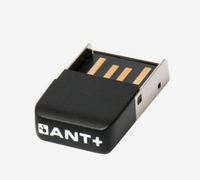 50% off Lifeline ANT+ Dongle
UK: £29.99 £14.99 at Wiggle
USA: $44.99 $29.99 at Wiggle
Plug this into your computer's USB port to allow the speed and cadence sensors to communicate with any indoor cycling apps. Boring, but potentially necessary if your computer doesn't have Bluetooth.
Other Black Friday deals
Black Friday USA Deals
Black Friday UK Deals
Black Friday deal roundups
Get The Leadout Newsletter
The latest race content, interviews, features, reviews and expert buying guides, direct to your inbox!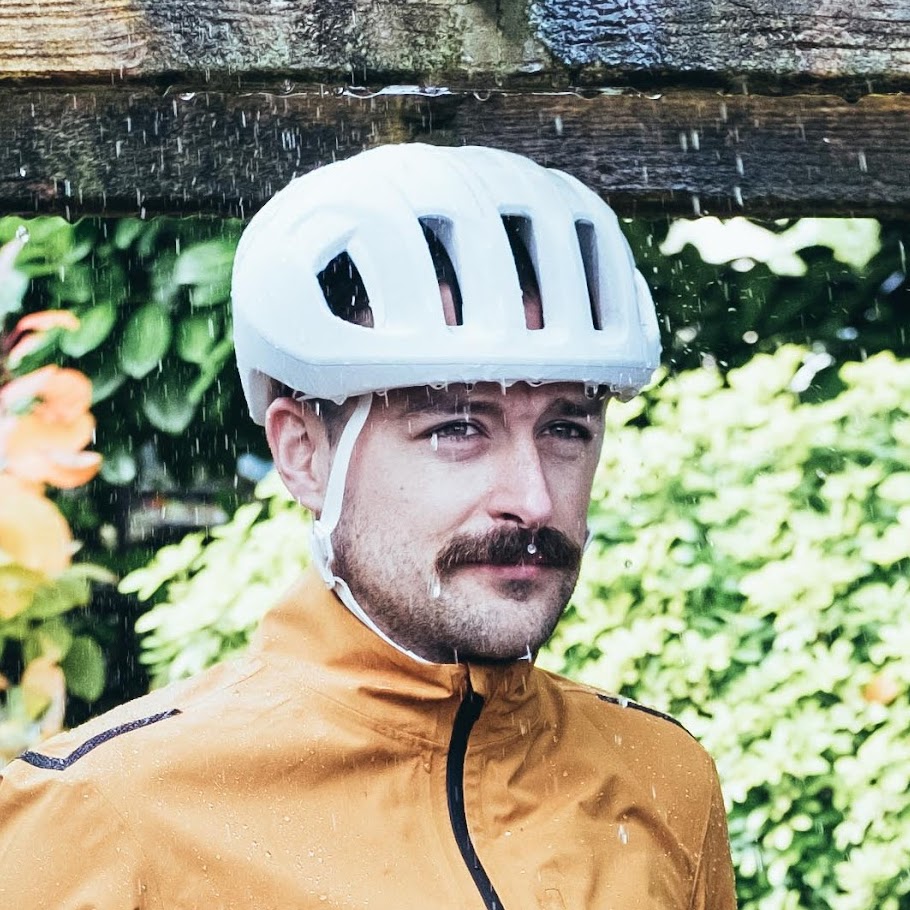 Will joined the Cyclingnews team as a reviews writer in 2022, having previously written for Cyclist, BikeRadar and Advntr. There are very few types of cycling he's not dabbled in, and he has a particular affection for older bikes and long lasting components. Road riding was his first love, before graduating to racing CX in Yorkshire. He's been touring on a vintage tandem all the way through to fixed gear gravel riding and MTB too. When he's not out riding one of his many bikes he can usually be found in the garage tinkering with another of them, or getting obsessive about tyres. Also, as he doesn't use Zwift, he's our go-to guy for bad weather testing... bless him.
Rides: Custom Zetland Audax, Bowman Palace:R, Peugeot Grand Tourisme Tandem, Falcon Explorer Tracklocross, Fairlight Secan & Strael