Commuting by bike - Everything you need to know
Let us help you commute by bike in comfort, style, and safety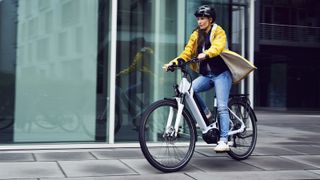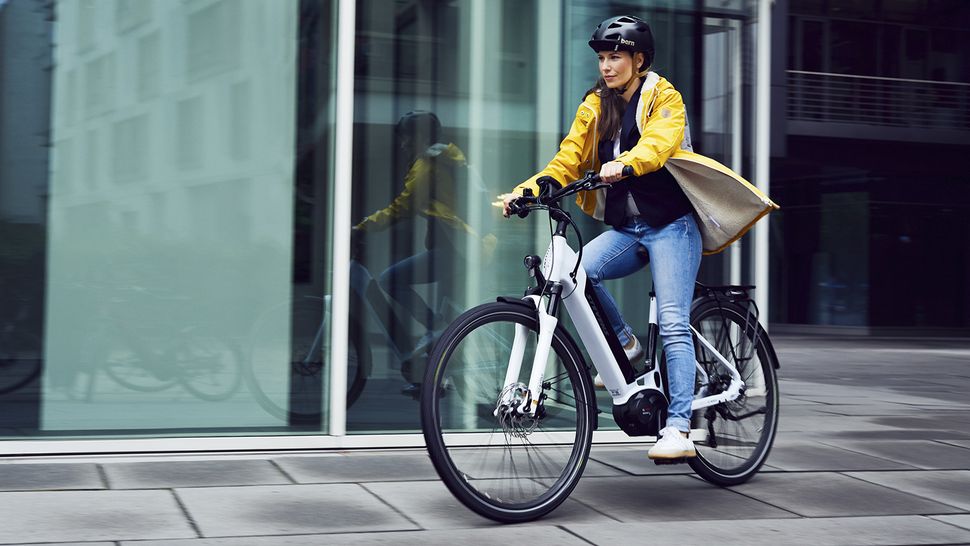 (Image credit: Schwalbe)
Cycling to work in summer is often a pleasant, if sometimes sweaty experience, but as we head into Autumn and then Winter, it becomes more of a specialist discipline with unique gear and clothing demands. Naturally though, everything stems around the best commuter bikes, which will all help to improve your experience.
If you're just getting into cycling as a mode of transport then you're probably going to have a load of questions, initially around what sort of bike you need. Fortunately for everyone we've got a guide to the different types of commuter bikes so you can hit the ground running.
Bike sorted? Brilliant! Then you just need some commuter bike accessories and you're good to head out into the hustle and bustle of rush hour.
Best commuter bikes
Why you can trust Cyclingnews Our expert reviewers spend hours testing and comparing products and services so you can choose the best for you. Find out more about how we test.
While we have a comprehensive, overarching guide to the best commuter bikes, you may want to explore one sub-genre in a little more depth. Perhaps folding bikes are your thing, as you've got a train journey in the middle of your route to work, with or without the benefit of electrical assistance.
At the other end of the spectrum maybe you're after something that's a great touring bike than can double up as a commuter Monday to Friday. Whatever it is that you're after we've almost certainly got it covered for every budget, along with some deals pages where you can keep track of all the best prices.
Commuter bike deals
Commuter bike reviews
As well as our perennial and regularly updated best lists, we've got some reviews of all the latest commuter facing tech for you to read through and see where it's worth spending your money and what you can pass up. In the highlights reel recently:
Electric bikes
While electric bikes certainly have their place in a recreational setting, they really come into their own when it comes to commuting, enabling more and more people to get to and from work without relying on cars, trains, busses, or a private helicopter. Less congestion on the roads, lower fuel costs for the car, and you don't arrive at the office covered in sweat; what's not to like?
E-Bikes are a whole new world for may of us, with their own unique conundrums, so we've got all the bases covered from the best bike options all the way through to conversion kits that can help you transform any bike into an eclectically assisted machine.
Commuter cycling helmets
We won't weigh in on whether or not you should wear a helmet, as it largely comes down to personal choice and varying legal requirements depending on where you are in the world. If you are looking for a helmet for commuting, however, we've got you covered.
If you're struggling to choose, the main priority should be that it fits you properly and will adequately protect you in the unfortunate event of a crash. When we review commuter helmets, we tend to recommend models that are comfortable, cooling, and come with rotational impact protection.
Commuter cycling shoes
This may at first not seem like that big a decision to make, but actually the shoes you choose to commute in will impact the way you ride altogether. For example, will you wear your smart work shoes and only ride on dry days, or will you opt for waterproof cycling shoes to keep you going all year round? Will you clip-in or not?
Commuter cycling kit and accessories
Whether you're a complete newbie or a seasoned veteran, you should definitely be investing in some good quality cycling kit, as it not only helps you move freely on the bike, but it will usually come with various features that help you manage your body temperature, wick away sweat to prevent bacterial build-up, protect you from wind and rain, and help to prevent saddle sores.
In most cases you'll likely prefer to opt for women-specific cycling kit, since it will be cut to fit the female figure, and in the case of padded shorts or tights, be fitted with a female-specific chamois (optimised to work with the anatomy of women's nether regions).
Of course, there's nothing stopping you from choosing unisex kit, which by its very nature is designed to be used by anyone. The only things we'd recommend keeping women-specific are padded shorts and tights, for the reason listed above. What's more, women-specific bib shorts and bib tights will often have some sort of mechanism built into them to make peeing mid-ride a bit easier without having to fully disrobe, and this is certainly something to factor into your decision-making.
Commuter cycling tips
Here's where you'll find all the advice and tips you need to make the most of your commute by bike. From safety advice to nutrition and winter cycling hacks, we're planning to make this a one-stop-shop for everything you need to know.
Commuter bike maintenance tips
Reviews Writer, Cyclingnews
Will joined the Cyclingnews team as a reviews writer in 2022, having previously written for Cyclist, BikeRadar and Advntr. There are very few types of cycling he's not dabbled in, and he has a particular affection for older bikes and long lasting components. Road riding was his first love, before graduating to racing CX in Yorkshire. He's been touring on a vintage tandem all the way through to fixed gear gravel riding and MTB too. When he's not out riding one of his many bikes he can usually be found in the garage making his own frames and components as a part time framebuilder, restoring old mountain bikes, or walking his collie in the Lake District.
Height: 182cm
Weight: 72Kg
Rides: Custom Zetland Audax, Bowman Palace:R, Peugeot Grand Tourisme Tandem, 1988 Specialized Rockhopper, Stooge Mk4, Falcon Explorer Tracklocross
The latest race content, interviews, features, reviews and expert buying guides, direct to your inbox!
Thank you for signing up to The Pick. You will receive a verification email shortly.
There was a problem. Please refresh the page and try again.