Best bike insurance: Our pick of the best policies for cyclists of all disciplines
By Cyclingnews
The best bike insurance to keep you covered, whether you're a seasoned athlete or a casual commuter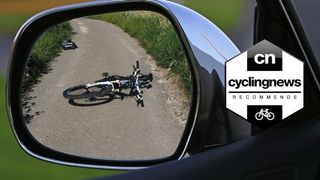 (Image credit: Alexa Fotos via Pixabay)
The best bike insurance keeps you covered when you need it most, but can also offer you peace of mind.
There's no denying that cycling boomed last year, and while this is great news on the whole, it does also mean that thieving opportunists have a lot more pickings to choose from. That's why it's important to take out an insurance policy.
There are, of course, steps you can take to prevent theft; the best bike locks are designed to hamper criminals' attempts for as long as possible, while the best lightweight bike locks are more designed to deter opportunists. It's important that you know how to lock your bike, but no matter how diligent you are, with the right tools and enough time, professional criminals will eventually walk away with your pride and joy.
Of course, if you've already taken out home insurance, then you'll likely already have some cover, but there's a reason specialist bike insurance exists in the first place. With home insurance policies, there can often be a low maximum claim (some are as low as £350/$500), and you might not be covered if your bike is stolen while locked up in a public space.
Jump to the best bike insurance for you:
Specialist bike insurance policies, on the other hand, offer several benefits that you won't get with home insurance, and that's because they're specifically designed to suit your needs as a cyclist. For example, some will offer discounts for multiple bikes, while others may include travel cover. You can insure your accessories as well, like your helmet, lock and lights, which is especially useful if they get damaged or stolen. Specialist insurance often also includes personal accident cover, and public liability cover in case you injure someone else or damage property. Finally, if you're a dedicated racer, it's worth looking for an insurance policy that covers damage during racing, lost race fees, and personal accident cover. It's more expensive than home insurance, but you're getting a lot of bang for your buck.
If you're new to navigating the world of bike insurance, it can be overwhelming, due to the sheer number of insurers and policies on offer. To help you through, we've rounded up the best bike insurance policies available today.
How to find the best bicycle insurance for you
The best bicycle insurance policies for you, like most things in life, will depend on your personal needs. The perfect cover for someone else may not suit you. Consider what your needs are and what the nice-to-haves might be. The more of these you add to a policy, the more expensive it's likely to be, so remain realistic and remember you can always adjust your cover down the line.
Is there any benefit in being covered for racing in the midst of a pandemic while racing is cancelled? Probably not. Are you hoping to do a sportive later in the year? Consider adding that cover to the policy then, rather than now. Additionally, if you never let your £10k carbon race bike out of sight, then you mightn't need to add away-from-home theft cover.
Consider the true value of replacing your bike should it be damaged or stolen. You might have bought your bike for £2,000 in the sales, but replacing it with a like-for-like replacement today might cost you twice that. Many insurers account for this by offering like-for-like replacement guarantee - especially useful if your 2015 Zipp wheels are totalled and are no longer available.
Bike insurance FAQs
Can you get insurance on a bicycle?
Yes! There are loads of great bike insurers with tailorable policies to suit every cyclist's needs, and we've rounded up our favourites below.
Do cyclists need insurance?
From a legal standpoint, no, cyclists don't require insurance. However, it's a good idea to protect yourself in the event of an incident. Even without insurance, you can be liable to cover the costs of damage to another person's property, should you be found at fault. Likewise, if your bike is stolen, insurance will cover the financial blow that will come as a result of replacing it.
Do you need insurance for an e-bike?
This largely depends on your local laws, as they differ from country to country. Most commonly however, if your bike complies with local laws pertaining to pedelecs - the details of which you can find in our best electric bikes guide - then from a tax and insurance standpoint your e-bike is classed as a bicycle and doesn't require insurance. However, like with any bicycle, it's a good idea to ensure you're covered in case of accident or theft.
What does bicycle insurance cover?
Many bicycle insurance policies are tailorable, meaning you can choose your level of cover when first taking out the policy. Many even offer an insurance dashboard on which you are able to adjust your policy at any given time.
The most basic policies will cover third party damage. Others add theft protection and accidental damage to your own property, while the higher levels of cover add competition insurance, should your bike become damaged during a race or sportive.
Does my car insurance cover me on a bicycle?
Usually not, but there are rare instances where bicycle insurance is given as added-value to a policy. Of course, this purely depends on the individual policy and insurer in question. Our advice would be to check your policy and if unsure, speak with your car insurance provider.
Are bikes covered by home insurance?
Many home insurance policies do, in fact, come with some form of cover for bicycles. However, the value covered is usually only enough to cover the most budget of bikes, and the level of cover varies greatly from insurer to insurer. Our advice would be to check your policy and if unsure, speak with your car insurance provider.
What do I do if I'm uninsured, but already been involved in a cycling accident?
If you've already been involved in an accident, but you're not covered by insurance, you're not without options. Many cycle accident solicitors operate on a no-win-no-fee basis, and can help you make a claim to recover your costs. International cycling online retailer, Wiggle, has set up a branch called Wiggle Legal for this very purpose, and other similar companies include Cycle SOS and Alyson France, all of which can help you claim against the local council for potholes to guilty parties in road traffic collisions. Of course, it's not guaranteed that you'll win, and if there's no guilty party to claim against, you may come unstuck.
Should I report a stolen bike?
Absolutely. While the likelihood of recovering a stolen bike can often be quite low, it's even lower when not reported. It should be reported to the police, who will log it into their database. Should the bike ever be recovered, they will know its owner and reunite you with your steed.
If you've not already had your bike stolen, then the first thing we'd recommend doing is noting down the frame's serial number, as this is unique to each bike. Then, if the bike is ever stolen, you can provide this serial number to the police and give them concrete proof that the bike belongs to you.
It's common practice for a bike shop to attach the serial number to any bike transaction. Therefore, if your bike has already been stolen and you didn't write it down yourself, check your receipt. If that's lost, contact the shop where you bought the bike, they may be able to help.
Best bike insurance for tailored policies
While some insurers offer a single blanket policy designed to suit most cyclists' needs, there are several who offer tailored insurance policies for the individual. These may consist of three tiers to choose from, or actually form a bespoke policy where you can pick and choose the cover you need.
Yellow Jersey
Zero depreciation and DNA security marking
Multi-bike discount: Yes | Public liability: Yes | Travel cover: Yes | New for old: Yes (unlimited)
DNA Security marking
Zero depreciation of value, no matter how old your bike is
Yellow Jersey offers three tiers of cover: Essentials, Performance, and Ultimate. One of its greatest benefits is the Zero Depreciation offer, which means you'll always be compensated for the original value of the bike when new, regardless of how old it is.
For commuters, urban riders and casual cyclists, Essentials offers cover for accidental damage (at home and while out riding), vandalism and theft, personal injury, physiotherapy, dental and public liability insurance. On top of that, you'll also get DNA security marking to deter thieves, family cover and a multi-bike discount, £250 of accessory cover and up to £10,000 for permanent injury.
The Performance package offers all this, plus travel cover in Europe, damage and injury cover while taking part in sportives and charity events, in-vehicle theft and in-transit cover, plus optional cover for extra wheelsets, plus permanent injury up to £15,000.
On top of all this, if you opt for Ultimate, you also get a 60 per cent multi-bike discount, and cover for worldwide travel, crash damage, theft from a triathlon transition area, bike boxes, competitions, and the cost of a UK taxi back home following an accident or mechanical failing.
Bikmo
Tailored insurance to suit your needs
Multi-bike discount: Yes | Public liability: Yes | Travel cover: Yes | New for old: Yes (unlimited)
£100,000 legal expenses cover
Zero depreciation of value to your bike
Bikmo offers bespoke insurance policies to cover you for whatever it is you need. Pick and choose from a menu of benefits, including (but not limited to) £2million public liability insurance, accidental damage and vandalism, theft (you must adhere to Bikmo's locking requirements), cover for bike boxes, accessories, clothing and headgear, emergency hire, £100,000 legal expenses cover and 24/7 cycle hangar parking.
Bikmo also offers an up to 50 per cent multi-bike discount and doesn't recognise depreciation of value when estimating the cost of damages. Their team of bike geeks are on hand with specialist knowledge, and there's an option to pay in monthly instalments, interest-free.
Wiggle Insurance
Promises instant action so you won't be left waiting by the roadside
Multi-bike discount: Yes (Essential & Elite packages) | Public liability: Yes | Travel cover: Yes (Elite package) | New for old: Yes (Essential & Elite packages)
Immediate action when you need it
Interest-free monthly payments
Wiggle's insurance comes with three levels to choose from - Assist, Essential and Elite - and promises to be the fastest acting provider of all. While most insurance providers will require you to provide proof of costs - whether it's for a taxi home following a mechanical breakdown or dental treatment - before reimbursing. Wiggle promises to act immediately, providing instant medical care and transportation. They also offer interest-free monthly payments.
The Assist policy is extremely basic and only offers personal accident and public liability insurance, plus access to emergency medical, dental and physio treatment.
The Essential package is most likely to appeal to casual cyclists and commuters, covering you for theft and accidental damage on top of these.
Their most comprehensive package, Elite, offers all this, plus cover for global travel, sports and transition, as well as replacement bike hire.
Velosure
Discipline-specific insurance policies
Multi-bike discount: Yes | Public liability: Yes | Travel cover: Yes (optional) | New for old: Yes (unlimited)
Pick a policy for your chosen discipline
24/7 Cycle rescue service
Velosure offers insurance policies based on your chosen discipline and type of bike. With policies for road bikes, mountain bikes, urban bikes, electric bikes, sports bikes and leisure bikes. Standard cover includes accidental damage and theft, up to £2million public liability, and new for old replacement. There's also a multi-bike discount.
Depending on your needs, you can add optional extras to your policy, including European and worldwide travel, sports and competition cover, personal accident and accessories cover, and replacement bike hire, among others.
Pedalsure
Simple cover with a long list of customisation and personal cover options
Multi-bike discount: Yes | Public liability: Yes | Travel cover: Yes | New for old: Yes
Simple bronze, silver and gold tiers to choose from
Legal protection included
Pedalsure offers a comprehensive tailorable quote system which enables the rider to pick and choose their required cover, including the option to add extra bikes with a 50 per cent multi-bike discount, as well as accessories, race cover, up to 60 days' travel cover, three tiers of personal cover, and more.
The standard cover is basic in order to keep the cost down, but the list of added extras is long and comprehensive.
Pedalsure's policy provides personal accident cover which includes the cost of physiotherapy and dental treatment, as well as theft, accidental damage and vandalism. If you need to hire a replacement bike while making a claim, they will also reimburse you for up to £500 to cover this. Their insurance also provides you with legal protection and personal liability.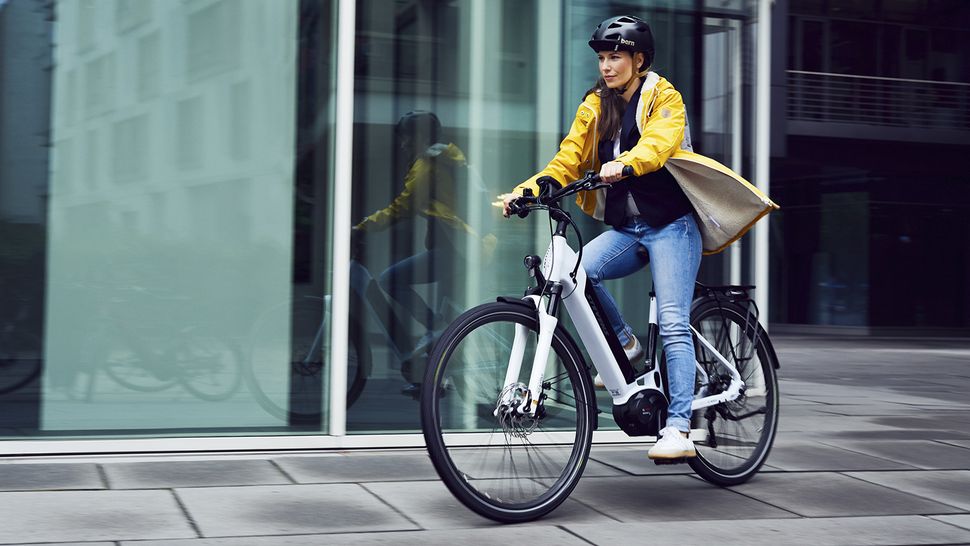 Best bike insurance for casual commuters
If your time on the bike is mostly limited to the daily commute, weekend leisure rides or the occasional holiday, you don't need a super comprehensive insurance policy. The main things you should prioritise are accidental damage cover, personal injury, theft and legal protection if you were to make a claim.
Laka
Protection for your bike and your own wellbeing
Multi-bike discount: Yes | Public liability: Yes | Travel cover: Yes | New for old: Yes (unlimited)
Recovery insurance helps you get back on your feet
Mental health wellbeing included
Laka's insurance policies come with a personal touch. Two policies are available: Bicycle insurance and Recovery insurance. The former offers cover for your bike, helmet, clothing, GPS device and more, plus you're insured against theft (including from a vehicle), damage and vandalism, and loss. In addition, they cover you and your belongings at races and triathlons, provide global travel insurance for up to 60 days per trip, and will give you £200 of emergency cash after an incident to help you rent a bike or get a taxi home.
While your possessions are covered by the Bicycle policy, Laka's Recovery policy takes care of your mind and body. In addition to accident and injury cover (for home and abroad), you'll gain access to sports specialists and virtual GPs to quickly diagnose and treat your injuries, performance coaching to improve your recovery, and have your physio, dental and mental health bills covered up to £1,500. They even include copies of Rouleur magazine, hire of a turbo trainer, and nutritional advice from the pros, to help you recover as quickly and comfortably as possible.
Bicy
Great for casual cyclists and holidayers
Multi-bike discount: No | Public liability: Yes | Travel cover: Yes | New for old: Yes (2 years maximum)
Mechanical breakdown cover
Legal team available 24/7
Bicy's insurance policy covers cyclists for accidental damage, theft and personal injury, plus it comes with up to £1million public liability insurance and mechanical breakdown cover. If you're in the habit of holidaying with your bike, then you'd benefit from worldwide cover for up to 60 days at a time, and if your bike is less than two years old, Bicy offers new-for-old cover (meaning that they'll pay out the original value of your bike when it was new, without taking any depreciation of value into account). Finally, Bicy has a legal team who are on hand 24 hours a day. If you're making a claim, they can offer specialist advice, and even take over the claim where appropriate.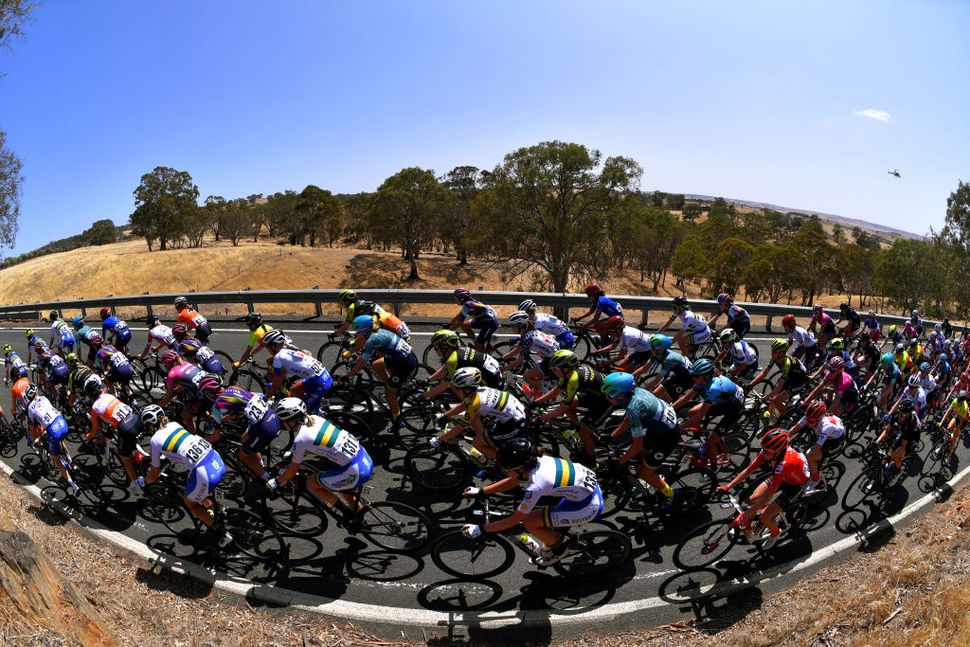 Best bike insurance for serious athletes
Whether you're entering crits in your home city or flying across the world to participate in cross-continental races, if you're a serious athlete you'll need a lot more from your insurance policy. Look for one that offers worldwide travel insurance, competition cover that includes lost entry fees, transit cover for bike boxes and a way of getting home if all goes wrong.
Sundays
Two policy options, with a 10% discount for both
Multi-bike discount: Yes | Public liability: Yes | Travel cover: Yes (optional) | New for old: Yes (3 years maximum)
Bicycle and Cyclist cover
Cover for roof rack damage
Similarly to Laka, Sundays offers two different policies - Bicycle and Cyclist - so you can choose to either insure just your bike or your body, or opt for both with a 10 per cent discount. Bicycle insurance covers you for accidental damage, crash damage, malicious damage, theft, domestic in-transit and cycle hire. There's even specific cover for damage caused to a bike while on a roof rack. Sundays offers a three-year new-for-old, and you can add extras like worldwide travel insurance, competition cover, and extra wheelsets cover.
CycleGuard
Comprehensive insurance for risk takers
Multi-bike discount: Yes | Public liability: Yes | Travel cover: Yes | New for old: Yes
£2,500 accessories cover
£300 bike box cover
Competition cover
CycleGuard's insurance policy is pretty comprehensive, and offers a multi-bike discount with a maximum of 10 bikes per policy. Your bike is insured against accidental damage and theft, including theft from a vehicle, and you can insure up to £2,500 worth of accessories. 30 days of EU travel is also included in the standard policy, alongside 24/7 roadside assistance, new for old replacement or compensation, family cover for the same address, and bike hire for up to £500.
Serious athletes may want to opt for some of the extras available, including global travel insurance with £300 cover for bike box transit damage, personal injury cover up to £25,000, including dental treatment, broken bones, physiotherapy and more, and £5million public liability (excluding North America). There's also competition cover available, which helps you recover lost race fees, travel and accommodation, and clothes lost in a transition area.
Cycleplan
Insurance for racers, teams and coaches
Multi-bike discount: Yes | Public liability: Yes | Travel cover: Yes | New for old: Yes
25% introductory discount
Loss of income cover
Cycleplan is a subsidiary of Ripe Insurance (providers of specialist insurance cover), offering cover against accidental damage, vandalism and theft, whether at home or away. They also offer an additional policy for worldwide and European travel, which includes competitive cover. Other benefits include public liability insurance, personal accident cover, including medical expenses, physio or loss of income, and replacement bike hire. You're also covered for legal expenses, should you need to make a claim.
As part of Ripe Insurance, you can also get specialist insurance for race teams and coaches, via Insure4Sport (another Ripe Insurance subsidiary).
Cycleplan currently has a 25 per cent introductory discount, and they also offer a free downloadable cycling training guide.
British Cycling Membership
Insurance alongside other discounts and benefits
Multi-bike discount: Yes | Public liability: Yes | Travel cover: Yes | New for old: Yes (unlimited)
Various other perks
While this isn't technically an insurance policy recommendation, membership to British Cycling does come with the added benefit of third party liability insurance up to £15 million, as well as legal support and assistance if you need to make a claim. If you opt for the Race Gold membership, you'll also be entitled to personal accident insurance. Travel insurance isn't included with British Cycling membership, but as a member you'd also get discounted access to Bikmo insurance (mentioned above), as well as priority access to tickets and a racing licence, and a whole host of discounts at Evans, Halfords, Science In Sport, Chain Reaction Cycles, TrainingPeaks, Muc-Off, and more.
Our final bicycle insurance advice
Don't assume that insurance is your get-out-of-jail-free card and let your guard down. Many insurers stipulate rules around how to lock your bike - and with what - to maintain cover against theft. If a thief happens to take your bike off your hands because you left it unlocked and unattended 'just for five minutes', your insurer is unlikely to pay out for your negligence.
Make sure you read the fine print!
Not found the right insurer for you? Fear not, many comparison sites offer the ability to compare bicycle insurance, allowing you to choose what's important for your needs and find the best prices available.
Sign up to the Cyclingnews Newsletter. You can unsubscribe at any time. For more information about how to do this, and how we hold your data, please see our privacy policy
Thank you for signing up to Cycling News. You will receive a verification email shortly.
There was a problem. Please refresh the page and try again.