Road bike helmet sale: the best helmet deals this October
Cyclingnews' has scoured the sales and picked out the best road bike helmet deals available this October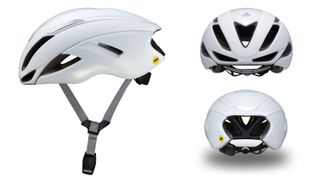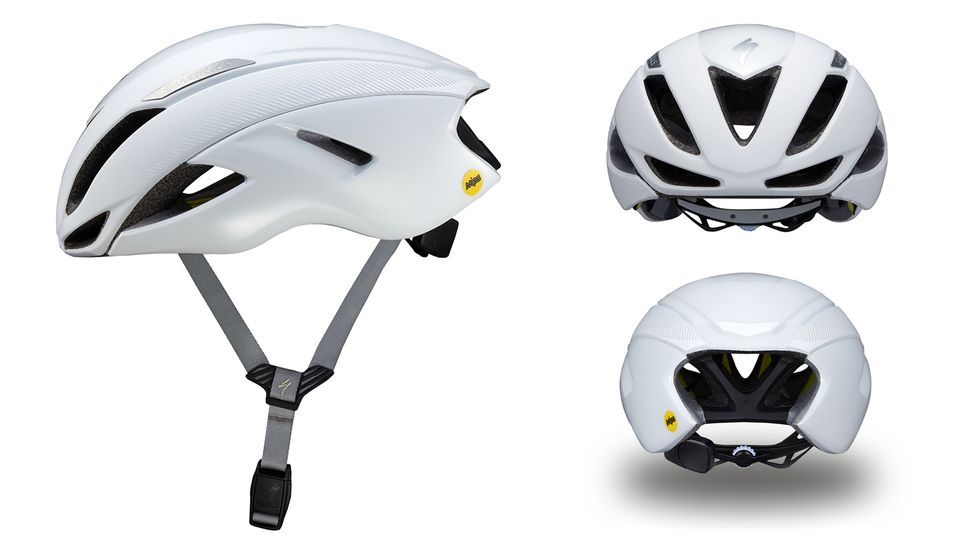 (Image credit: Courtesy)
Searching for the best road bike helmet deal can be tough. There is a seemingly endless list of possibilities when it comes to choosing the best road bike helmet for you. Then you need to decide where to buy and how to find the best helmet deals available.
You likely already know the merits of a cycling helmet, but it's worth reiterating that the humble cycling helmet ought to be a staple part of any cyclist's kit list. It doesn't matter whether you're a commuter battling the rush-hour traffic, a cat 3 racer taking on the local midweek crits, or a world-class Grand Tour specialist, an unprotected impact between your head and the road is unlikely to end well. A well-fitting, protective cycling helmet should be the front-line defence in your quest to prevent injury.
No matter your budget, preference or needs, scroll down and you'll find the best cycling helmet deals available today.
Met Manta Road Helmet
Was £180.00 | Now £64.00
The Met Manta helmet made it into our list of best aero helmets by virtue of its great balance of aerodynamic performance and ventilation. With well over 60% off, this deal will rival anything you find on Black Friday. View Deal
Kask Valegro
Was £169.00 | Now £124.00
Not small change by any means, but for a top-of-the-range, well-ventilated helmet that is worn by Team Ineos, the Kask Valegro is a relative steal at £124.00 over at Hargroves Cycles. View Deal
Giro Cyprus MIPS
Was $100.00 | Now $39.99
For our American readers, the Giro Cyprus MIPS is available at Jenson USA with a huge 60% off. You really don't need to spend big for a high-quality helmet.View Deal
Oakley ARO3 MIPS - White
Was £149.00 | Now £74.99
A slightly left-field choice when it comes to helmets, this half-price Oakley ARO3 is one of the best priced MIPS equipped aero helmets. However, to take advantage of this price, you'll need to take it in white. View Deal
If you're not certain of the type of helmet you're looking for, you're in luck. Here at Cyclingnews, we've put a number of road bike helmets to the test to decide which are worthy of our recommendation. We've included all the major helmets, including the best performance-oriented aero helmets, the best pocket-friendly cheap helmets and everything in between. We then scanned the internet to find the best deals on these helmets just for you. If you thought you were going to have to wait until Black Friday to snap up a deal, think again.
Best cheap helmet deals
You don't need to spend a fortune on a helmet in order to protect your head in the event of a crash. If you're unsure which you'd like, our buyers guide to the best cheap cycling helmets should help you on your way. The helmets here all conform to the necessary regional safety standards, so if you're looking for a cheap cycling helmet, here are the best deals available.
Best aero helmet deals
Do you agree that aero is everything? Is the offer of a watt saving too much to ignore? Could that extra speed be the difference between a win and a loss? If so, an aero road helmet is right for you. Our buyers guide to the best aero road helmets will provide you with all the information you need to make an informed decision, but here are the best deals on our recommended aero helmets.
Best all rounder helmet deals
If maximum ventilation and minimum weight are the primary requirements for your road helmet, then an all rounder is likely to be your preference. Our guide to the best road helmets should provide you with all the tools to buy the right helmet for you. But if you already know your Mojito from your Prevail, take a look at the deals below and save some money while you save your head.
Cyclingnews sorts through thousands of deals to offer the best prices from the most trustworthy retailers. While all of our reviews are researched and written independently, Cyclingnews is a participant in a number of affiliate programs designed to provide a means for sites to earn fees for linking to online retailers.
Cyclingnews Newsletter
Sign up to the Cyclingnews Newsletter. You can unsubscribe at any time. For more information about how to do this, and how we hold your data, please see our privacy policy