How to prepare for the Festive 500: Six top tips
Six essential tips to help you successfully tackle the Rapha Festive 500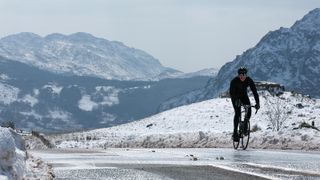 (Image credit: Rapha)
Rapha's Festive 500 is becoming an established tradition within cycling. It was created by former Rapha designer Graeme Raeburn as a 1,000km challenge to 'experience the life of a pro cyclist', though it turns out pro cyclists rarely ride 1,000km a week. Still, the concept proved successful and the following year the inaugural Festive 500 challenge was set. Now in its 11th year, the Festive 500 has grown into a worldwide celebration of cycling.
The Festive 500 has always been open to interpretation, whether you choose to do long or short rides, on- or off-road, solo or with friends, and, in our new-normal pandemic reality, virtual mileage will also be counted. While the spirit of the challenge was to encourage people to get out and ride, with the continued reality of having to isolate to protect others, cycling outside may not be a viable option for everyone. With indoor training and Zwifting now more popular than ever, virtual miles will continue to be counted.
No matter how you wish to tackle the distance, your experiences on the bike, enjoying the time either solo or with friends, and knowing that you are part of a community enjoying cycling is what's important.
Of course, it's called the Festive 500 for a reason and for many the goal of 500km will be the final challenge to finish the cycling year on a high. As the well-known saying goes 'if you fail to plan, you are planning to fail' and with cold, dark and rainy days of winter cycling ahead, it can be hard to find the motivation to get outside and ride.
That's why we've called on our past Festive 500 experiences to bring you our top tips for completing the Rapha Festive 500.
1. Plan your days
Why you can trust Cyclingnews Our expert reviewers spend hours testing and comparing products and services so you can choose the best for you. Find out more about how we test.
On paper, splitting the Festive 500 distance over the allotted eight days is only 62.5km a day, which for many is a very doable distance. From our experience, this is a risky move as unpredictable weather and overindulgence of festive cheer can sweep even the best riding intentions to the side and leave you on the back foot playing catch up. Trying to maximise mileage early on can also be a risky tactic as you don't want to burn out. We recommend starting with longer, but manageable rides to bank some early distance and create a buffer for any potential unforeseen change of plans.
Not everyone has an empty calendar and longer miles may not be feasible. If you have a busy schedule it's amazing how quickly short rides can add up too. Picking a longer route for your festive commute or adding in an early morning/evening ride will really help top up the distance.
2. Set your own goal or challenge
While the whole objective of the Festive 500 is to ride 500km, in itself is a bit of a soulless goal. When your plug away into a snowy headwind, the thought of doing the same thing the next day simply to ride 500km in eight days feels almost a bit pointless.
To help keep morale high we think it's well worth setting yourself some fun personal goals or challenges to help mix things up. We aren't talking about making the challenges harder either, although you can if you want. Maybe mix in some gravel or treat yourself to a tour of your favourite coffee shops. Are there any local loops you have been meaning to do for a while or a friend who you haven't seen in a while? Well now is the time.
Of course, if you are feeling up to it you can always make it harder too. Think you can do it in one ride? Want to challenge your friends to see who can tick the milage off faster? Or could you go on what would likely be a very cold bikepacking trip? Why not? Or maybe you want to get a head start on a 'New Year-new me' 2022 training resolution, the Festive 500 is a great way to kick start it with some base miles. Yes, the Festive 500 is about getting out and riding your bike but its much easier if there is a purpose or goal.
Your own goals or challenges don't have to be bike-based either. Rapha runs a spirit of the Festive 500 award (opens in new tab) every year where people share their experiences and interpretations of the challenge. From drawing to baking to sharing goodwill, using your time on the bike to fuel creativity or facilitate festive cheer will make the challenge even more meaningful.
3. Plan your routes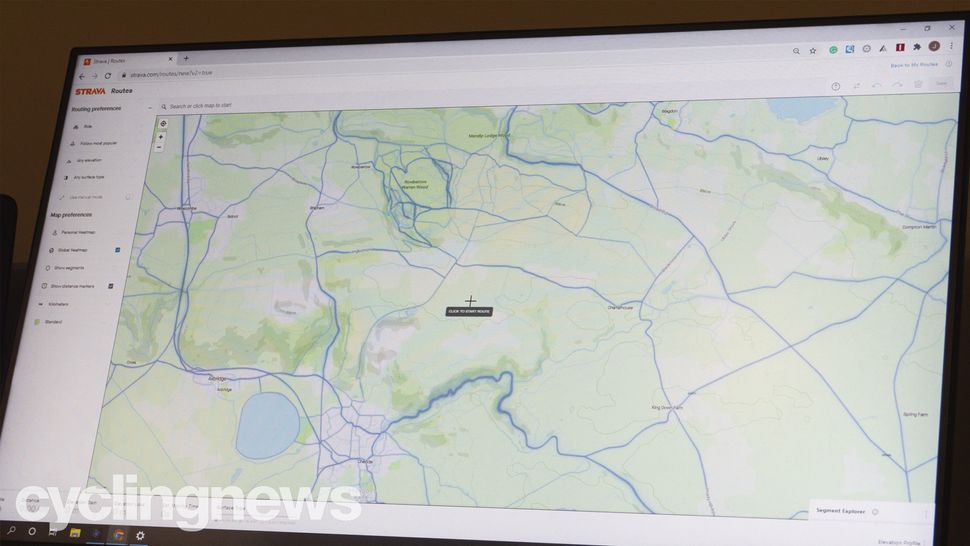 Once you know what distances you want to do on what days, it's time to plan your routes. Having a selection of routes ready will streamline the process of getting out but having backup routes is also very handy. When the weather is unpredictable and self-inflicted festive fatigue kicks in, it's useful to have some alternative flatter or easier routes prepared. Otherwise, it's all too easy to not go out when you have an epic ride planned but motivation is low. The opposite must also be said, should we be graced with fresh legs and a crisp blue winter day, you may want to bump the mileage up and the less time planning means more time riding.
Finally, keep an eye on the weather as this may dictate what routes are best on which days. Having a range of reliable routes will mean you can be reactive should the weather change suddenly. Choosing routes based on wind direction or avoiding areas that may be icy after a cold snap will make each ride slightly easier.
4. Clothing
We don't need to tell you how to dress for the weather in your local area, however, for us northern hemisphere riders, there are a few considerations that will make back to back days of cold weather riding much more pleasant. Having the best winter cycling jacket at your disposal is obvious, so are some winter cycling gloves and a warm cap or headband to protect your ears. If you don't have winter cycling shoes, neoprene or waterproof cycling overshoes aren't expensive and will easily make the difference between winter wonderland and sheer misery.
Seasoned winter riders will likely have a range of winter kit to call upon but if you don't, make sure everything is washed and ready for the next day. Nothing is a more effective roadblock than the prospect of putting on wet and dirty kit from the day before. If you need any last-minute pieces of clothing check out our cheap cycling clothing page to grab some deals, we also have a page of Rapha deals if you want to truly get in the spirit of the Festive 500.
5. Prepare your bike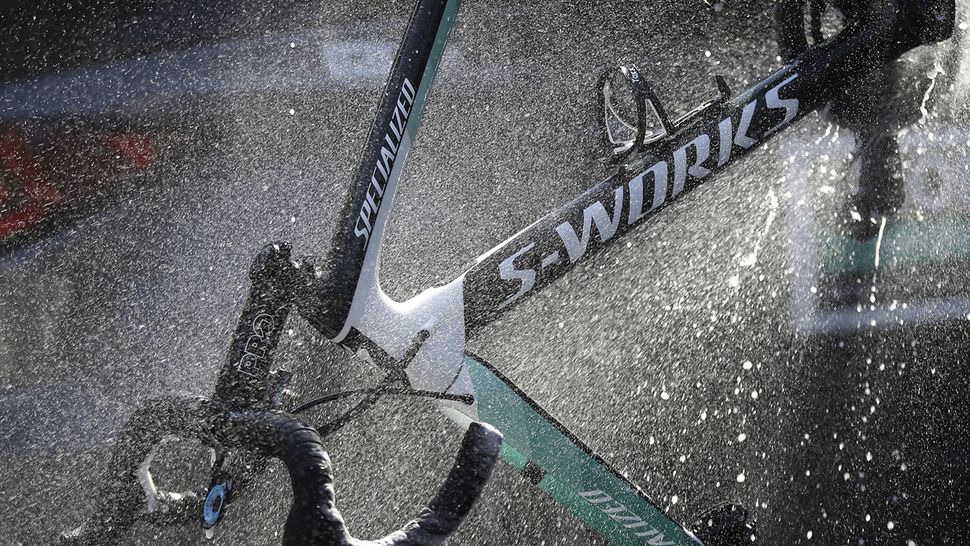 You're preparing to ride your bike a lot in some potentially horrible conditions so a little TLC will go a long way. Give the bike a clean and inspect parts for wear as you don't want to be stuck at the side of the road in poor weather with a mechanical. Special attention should be paid to the drivetrain and a fresh set of brake pads won't do any harm either.
For those that want to really kit out their bike, proper mudguards are a must. They look a little dorky but the best road bike mudguards are full-length ones. Not all bikes have the fittings that are needed, luckily there are plenty of decent clip-on options that do a decent job too. A robust set of winter road bike tyres aren't a necessity but will certainly reduce the chances of having to repair an inner tube with frozen fingers. We also recommend some extra bike storage whether that be a saddle bag or trendy handlebar pouch, plenty of storage for multitools, extra snacks or layers will be very welcome.
Finally, it is likely that you will be riding in dim or dark conditions so a set of the best bike lights are vital. Make sure these are charged ready for each ride, this goes for your GPS device as well because as we all know, if it isn't on Strava it didn't happen.
6. Stockpile spares and food
So you have planned everything meticulously down to minute-by-minute accuracy from which days you're riding to routes and cosy kit. Your bike is prepped and loaded with riding essentials and waiting at the door. But what if you finish your snacks, need an extra inner tube or new brake pads? Deliveries won't come in time and nipping to the shops isn't a smooth process as they're either packed with shoppers or closed for the holidays. To save hassle when you should be enjoying your Christmas there is no harm in stocking up on extra essentials that you might need.
Ultimately flexibility and limiting unplanned down-days is the key to a successful Festive 500. While the challenge is measured in distance, the reward is measured in happiness. Ride some of your favourite routes, spend time with friends and family and most importantly have fun because that's what riding bikes is all about.

Thank you for reading 5 articles in the past 30 days*
Join now for unlimited access
Enjoy your first month for just £1 / $1 / €1
*Read any 5 articles for free in each 30-day period, this automatically resets
After your trial you will be billed £4.99 $7.99 €5.99 per month, cancel anytime. Or sign up for one year for just £49 $79 €59

Join now for unlimited access
Try your first month for just £1 / $1 / €1
The latest race content, interviews, features, reviews and expert buying guides, direct to your inbox!
Graham has been part of the Cyclingnews team since January 2020. He has mountain biking at his core and can mostly be found bikepacking around Scotland or exploring the steep trails around the Tweed Valley. Not afraid of a challenge, Graham has gained a reputation for riding fixed gear bikes both too far and often in inappropriate places.
The latest race content, interviews, features, reviews and expert buying guides, direct to your inbox!
Thank you for signing up to The Pick. You will receive a verification email shortly.
There was a problem. Please refresh the page and try again.