Best gravel bike pedals 2023: 12 clipless and flat options to keep your feet locked in place
Twelve pairs of pedals to keep your feet locked in over rough terrain
BEST GRAVEL PEDALS
Navigation
1. Dual sided
2. Dual-sided with a platform
3. Flat pedals
4. How to choose

Gravel bikes are a well-established subset of the market, and while we now have the best gravel bike shoes and the best gravel bike tyres to choose from, the best gravel bike pedals are still very much mountain bike pedals by any other name. The default, if such a thing exists, is Shimano's SPD system, though there are other systems available, as well as plenty of flat pedals if you don't want to clip in. Below I've rounded up my favourite options for mixed terrain riding.
Why are the best gravel bike pedals all mountain bike pedals? Well, for the most part it's because at some point you may need to put your feet down and walk, and mountain bike cleats (if you opt for clipless) are recessed and so much easier to walk with. Furthermore, road bike pedals are much more prone to clogging in the mud, something I can personally attest to after blowing the carbon spring clean out of a pair of Look Keo Blade pedals after a muddy excursion on my road bike.
If you don't want to clip in then it does make sense to simply use MTB flat pedals, rather than commuter-focused options, as the added grip will keep your feet in the right place over bumpy terrain.
Dual Sided pedals
Best Overall
+ Lightweight
+ Reliable
- Cheaper versions more durable

For many of us, Shimano's SPD system is essentially synonymous with "off-road clipless pedals". The cream of the crop is the XTR pedal, from the Japanese giant's top end MTB groupset. A set isn't as light as a set of Eggbeaters, but it's the lightest SPD system, with silky smooth bearings and a Teflon coating for easier clip in/out. They are lighter than the more basic M540 and M520 options, but also less durable. That being said, they've been faultless in all the time I've used them, with only second-hand reports of them ever failing.
Best budget
+ Bombproof
+ Cheap
- A little hefty
- Prone to squeaking

The M520 is the most budget SPD pedal from Shimano, and for my money there's little point opting for the more expensive M540. I've had a set of these since I started racing cyclocross in 2016 and they are still going strong despite never having a service. The bearings are servicable but from my experience, and that of everyone I've ever met who uses these, you won't need to. They are heavier though, and without the Teflon coating of the XTR they are more prone to getting squeaky over time, but it's nothing some wax or a spray of GT85 won't fix.
Best for cyclocross
3. Crankbrothers Eggbeater
+ Lightweight
+ Four-way entry
+ Great mud clearance
- Bearing issues

If you're racing cyclocross, or you want to make your gravel bike as light as possible, then the Eggbeater from Crankbrothers is the pedal for you. It's about as pared back as a pedal can be, eschewing any platform and simply opting for the cleat interface. I never really found it to cause any hot spots from increased pressure, but it certainly feels a little less stable initially. The fact that mud can't jam it up and you can clip in on four sides is a real boon though when racing through the slop. Whichever tier you get just stay on top of bearing services though, as this is the only pedal I've had real issues with.

The bling option
+ Different float cleats in the box
+ Beautiful machining
- Expensive
- Heavier than XTR

Hope is famous for its machining, and the Union RC pedals don't disappoint on that front. Beautifully made, and anodised to pop far more than any other clipless pedal they do resemble normal Shimano SPD options but they do use a proprietary cleat. Two pairs of cleats come in the box offering different floats and release angles, and adjusting the release tension is easier than any other pedal I've tried. The downside is that they do come at a high price, especially considering they are heavier than the cheaper XTR option.
Dual sided platform
A viable XTR alternative
+ Colourful
+ Good in the mud
- No spring adjustment

The Candy is roughly the same size as the XTR or M520 options above, but if you want a bit more colour, or prefer the feel of a Crankbrothers clip-in, then these are likely going to be your best bet if you find the thought of the Eggbeater a little too skeletal. There's a little more platform to support the sole of your shoe, so lower chance of any hotspots or pressure, and a lot of the same resistance to clogging with mud. There are no pins, unlike the Mallet Trail, so favours the harder soles of gravel shoes.
Best for MTB-Lite
6. Crankbrothers Mallet Trail
+ Colourful
+ Good in the mud
- Pins may not play well with gravel shoes

The Mallet Trail is extremely similar to the Candy above but with an even larger platform. The pins at the front add grip, but they definitely work better with softer-soled mountain bike shoes, rather than road-inspired gravel shoes, so if you are torn between these and the Candy then I'd suggest choosing your shoes first and letting that dictate things. The pins at the front are infinitely adjustable in terms of height, and removable, though if you're taking them out you may as well just get the Candy.
Best dual sided
+ Multi-purpose
+ Relatively inexpensive
- Weight penalty over full clipless options

Many people purchase a gravel bike as they can do more than one thing. On-road, off-road, and also commuting. If you use your gravel bike around town, to go to the pub, the shops, or the office it's a pain to have to carry normal shoes with you or use normal shoes on clipless pedals. The PD-EH500 from Shimano features one side with an SPD clip and one side with a flat platform. You lose the dual-sided entry, and the platform isn't as good as any dedicated flat pedal, but you do get the advantage of being able to wear whatever shoes are most convenient.
Two sided option
8. Crankbrothers Doubleshot
+ Multi-purpose
+ Colourful
- More expensive than the Shimano option

All the same positives and negatives of the Shimano PD-EH500 also ring true with the Crankbrothers Doubleshot. The thing about clip-in pedal systems is that they lock you into a system, so if you're using Candy, Mallet, or Eggbeater pedals on your other bikes then the Doubleshot should be your go-to reversible option; this is no bad thing though. They're more expensive than the Shimano option but lighter too, and more colourful.
Flat pedals
Best for tuneable grip
+ Beautifully machined
+ Tuneable grip
- Pin installation is a real pain

The F22 flat pedal from Hope is a classicly shaped option but machined and anodised so well that it feels more premium than a 'normal' pedal. They're not so large as the Stamp, and definitely not as large as the Catalyst, but if you want an extremely well-built, serviceable option then it's hard to overlook the F22. The pins are tunable with included washers so you can make the grip more or less aggressive, but you do have to install all the pins yourself initially which is a pain and will take you half an hour.
Best budget flat pedal
+ Cheap
+ Grippy
- Not so durable

Considering the price, the HT PA03A pedals are hard to overlook if you're after a set of flat pedals. They may not be as bling as options from the likes of Hope or Crank Brothers, but they are extremely grippy, come in a wide range of colours, and while the nylon body picks up gouges more readily than metal options they have been super reliable in my experience. Unlike some similarly priced flat pedals the pins are replaceable too should you ever lose them, which I never have. The bearings on mine, too, have been faultless after a year or so of use.
Best ground clearance
+ Narrow profile
+ Large platform
- Pricey

The Stamp from Crankbrothers, like the majority of its pedal options, comes in various tiers, though the platform is the same across the board. It's larger than the Hope F22, giving a slightly more assured feeling, but where it differs most is that the Stamp is a more low-profile offering. Gravel bikes can have relatively low bottom bracket heights, so these would be a great option if yours does, or if you're using long crank arms as it'll reduce the risk of pedal strike.
A mid-foot position
12. Pedalling Innovations Catalyst
+ Mid-foot position can mimic cleat positions
+ Massive platform for grip
- Looks odd
- Hefty

The Catalyst from Pedalling Innovations mixes things up in the flat pedal world by offering an incredibly large pedalling platform. Far larger than anything else out there, with the aim of giving you a mid-foot position over the axle, rather than one where the ball of the foot is transferring the power. It takes a bit of getting used to but offers a hugely stable, comfortable platform. The only real downside, besides getting used to a new foot position, is the size and consequently the weight: at 528g they're not for the weight weenies!
How to choose
Still not sure what you want? Maybe the below FAQs will help you out. The first thing to do in any eventuality is to decide whether you want to clip into your pedals or not, and from there, it's finding the system that works best for your needs. As always it helps to be honest with the type of riding you'll be doing; There's no point fitting race pedals to a bike that's going to be used mostly as a commuter, and vice versa.
What kind of pedals do you use on a gravel bike?
Essentially you can use any mountain bike pedal system of your choosing, either clipless or flat. You can technically use road pedals, but I wouldn't advise it as the cleats are much harder to walk in, easier to damage, and the pedals will clog up with muck far more readily. If you want clipless the 'standard' choice is a Shimano SPD system, and you can't go too far wrong whichever tier you opt for. Flat pedals come in various sizes and are more suited to bikepacking and MTB-lite gravel riding. Other clipless systems have other advantages, be that weight, adjustability, or mud clearance.
Do I need clip in pedals for a gravel bike?
Not at all. If you're coming to gravel from the road then you'll likely be used to clipping in, and may well prefer it, in which case there are plenty of pedal options to choose from. However, if you're coming to gravel completely fresh, or from a mountain bike background where you're not used to clipping into your bike then there's no reason you can't use flat pedals. Some riders prefer to use flats for comfort, and the ability to wear normal shoes comes in handy if you have to get off and walk, or if you're using your gravel bike as a commuter and don't want to bring spare shoes with you.
Are gravel bike pedals OK on a road bike?
Yes, absolutely. Many riders, especially on their winter bikes thanks to the increased durability, prefer the dual-sided entry of MTB clipless systems. Anyone who says you can't use MTB pedals on a road bike is almost invariably being a snob; I've got a set on my around-town road bike so I can walk about more easily. Basically, there are a tonne of reasons to use gravelly options on a road bike, so don't let tradition get in your way.
Are flat pedals just as fast as clipless?
The received wisdom is that clipping into your pedals results in a 30% efficiency saving as you can apply power through more of the pedal stroke, and pull up on the pedals too. This isn't something that's been borne out by science, but there is definitely some performance advantage from clipping in, particularly at higher power outputs (think sprinting). If you're aiming to go fast then clipping in will help, but otherwise flat pedals won't hold you back in any real sense.
How much should I spend on gravel bike pedals?
Gravel bike pedals range from tens of pounds up to just shy of £500 for superlight versions of the eggbeaters (no, really!). Unless you're chasing very small performance gains then there's very little need to spend more than £50-70. XTR pedals, for example, are my favourite and are excellent, but they aren't a huge amount better than a mid-range option in the grand scheme of things considering the price difference.
How do we test gravel bike pedals?
Well, mostly by riding them all on gravel. Unlike my coworkers, I don't use a turbo trainer, and ride outside all year round. This means muck, slop, dust, grit, and a lot of hike-a-bike thanks to a bit of strategic underbiking. I get to know which pedals work and which don't, and the pedals in this guide are just a snapshot of all the options I've tried.
Get The Leadout Newsletter
The latest race content, interviews, features, reviews and expert buying guides, direct to your inbox!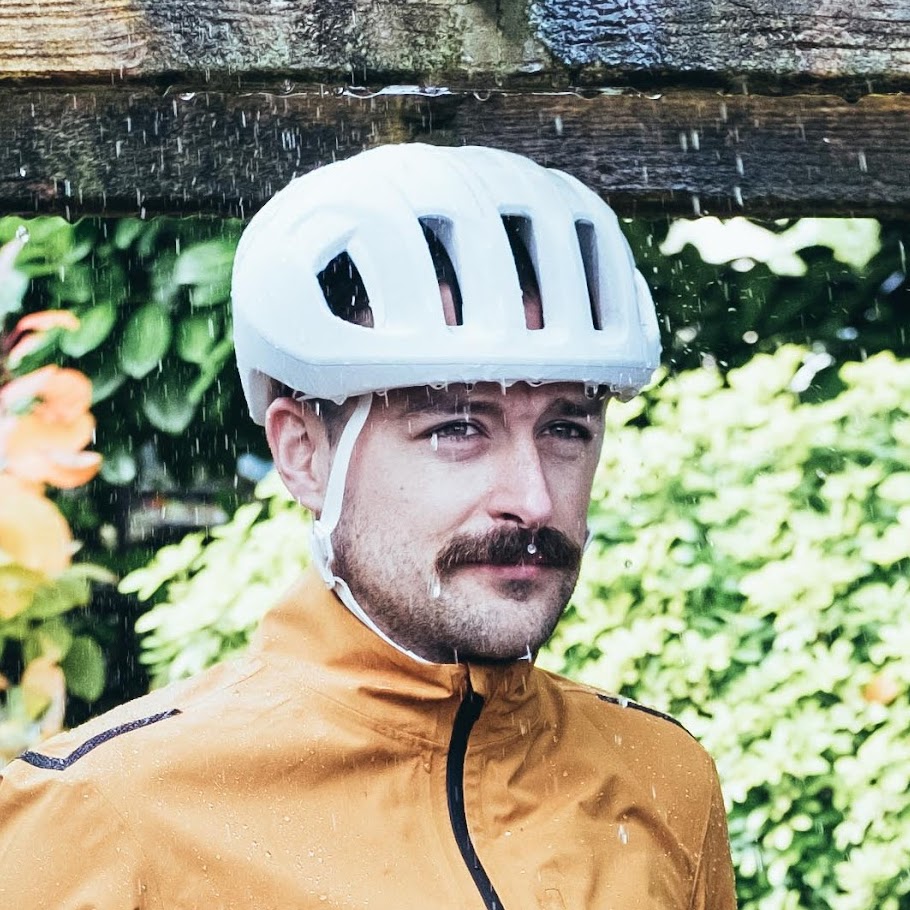 Will joined the Cyclingnews team as a reviews writer in 2022, having previously written for Cyclist, BikeRadar and Advntr. There are very few types of cycling he's not dabbled in, and he has a particular affection for older bikes and long lasting components. Road riding was his first love, before graduating to racing CX in Yorkshire. He's been touring on a vintage tandem all the way through to fixed gear gravel riding and MTB too. When he's not out riding one of his many bikes he can usually be found in the garage tinkering with another of them, or getting obsessive about tyres. Also, as he doesn't use Zwift, he's our go-to guy for bad weather testing... bless him.
Rides: Custom Zetland Audax, Bowman Palace:R, Peugeot Grand Tourisme Tandem, Falcon Explorer Tracklocross, Fairlight Secan & Strael