Best bar tape: Grippy, comfortable and durable handlebar tape to protect your palms
By Graham Cottingham published
The best bar tape will offer a balance of grip, vibration absorption, comfort and durability whilst being easy to keep clean
Included in this guide:
1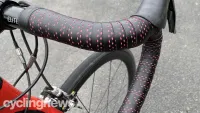 Ere
Research Genus bar tape
2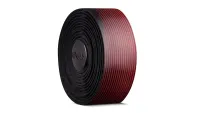 Fizik
Vento MicroTex Tacky
3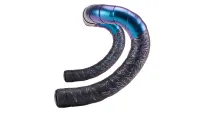 Supacaz
Super Sticky Kush
4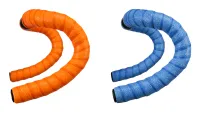 Lizard
Skins DSP V2
5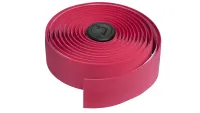 Pro
Sport Comfort
6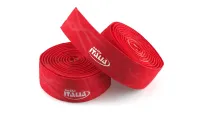 Selle
Italia Smootape Gran Fondo
7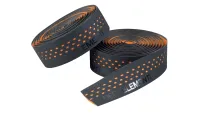 Deda
Presa
8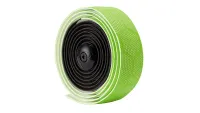 Fabric
Hex Duo
9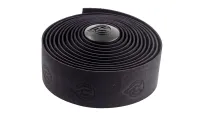 Cinelli
Cork Gel
10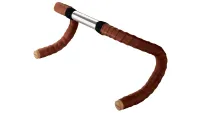 Brooks
Leather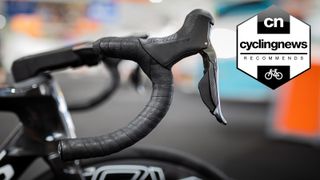 (Image credit: Colin Levitch)
Upgrading to the best bar tape may not seem like an obvious way to improve the feel of your bike, but alongside your saddle and pedals, the handlebar is your main contact point. If you want to make a big difference to feel, one of the easiest things you can do is switch out for a bar tape that offers an increase in comfort, added grip, and improved durability. Or, let's be honest, you might simply want to add a splash of colour to your bike!
Considering that your hands will be in contact with your handlebar tape for the duration of every ride, this often overlooked detail can make a big difference to your riding experience, and for a relatively cheap outlay too. You could invest in the best road handlebars for your bike, but you will quickly undo their performance if your bar tape is unsuitable for your needs.
To aid with shock absorption and comfort, bar tape comes in a range of thicknesses, and the materials used will usually affect the amount of grip, durability and weatherproofing on offer. Many brands offer their bar tape in various colours, allowing riders to match their bar tape to their bike or their kit.
The good news is that there are hundreds of manufacturers out there creating handlebar tape catering to all requirements, but separating the best bar tape from the rest can be a difficult task.
Luckily, that's where we come in. Whether you are looking to improve road feel, add comfort or give your bike a refresh, scroll down for a pick of the best bar tape available today, or head to the bottom for our guide on how to choose.
Best bar tape
Image 1 of 3
Image 2 of 3
Image 3 of 3
Wide, plush and beautifully packaged
Specifications
Material:
Microfiber, EVA foam and gel
Reasons to buy
+
Super comfortable padding
+
Glorious Dolce bar plugs
+
Easy to fit and re-use
+
Generous sizing
Reasons to avoid
-
Patterned perforations look untidy on the bar
-
Limited colour options
The Genus bar tape from Ere Research is super comfortable, fat and wide, and user-friendly. The leather-effect outer layer is perforated to reveal the red layer beneath, which not only looks good but makes it really easy to match and align the pattern whilst wrapping. Moreover, the perforated fabric offers superior grip even in the rain.
The tape is 35mm in width, which helps it flatten out the padding to avoid lumps on the bar. At a generous 200cm long, there's plenty of tape to wrap wider bars, and thanks to its ample stretch and grippy texture, it's easy to wrap and secures in place really well.
Accompanying the bar tape is a set of gorgeous CNC-machined, anodised alloy Dolce bar end plugs. It's fair to say that Ere Research offers up some serious luxury in the form of its Genus bar tape. Even the way it's packaged is impressive, which explains why you might expect to pay a little over the average cost.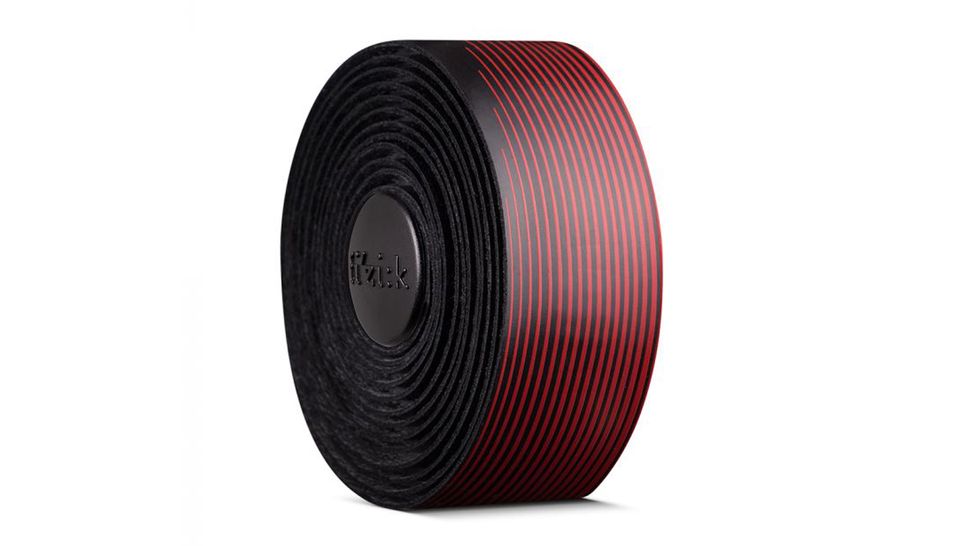 Great bar tape for riders looking for ultimate control
Specifications
Price:
$29.99 / £29.99 / €37.90
Reasons to buy
+
Direct bar feel
+
Good grip in wet and dry
Reasons to avoid
-
Price is at the upper end of the spectrum
-
Plastic push-in bar end plugs
Fizik Vento is a thin 2mm lightweight bar tape that is aimed at riders who want uncompromised bar feel for ultimate control and was designed in collaboration with Fizik's sponsored pro riders.
The Vento MicroTex has a tacky feel and textured finish to offer a non-slip performance in all conditions. Thanks to its 2mm thickness, the Vento MicroTex won't be a problem for riders with small hands as well as being very light at a feathery 38.7g. Simple push-in Fizik branded bar ends are supplied with the bar tape as well as finishing tape, to help you get a neat finish.
Fizik offers their Vento Microtex tape in a range of plain and fluro colours as well as some contemporary two-colour designs.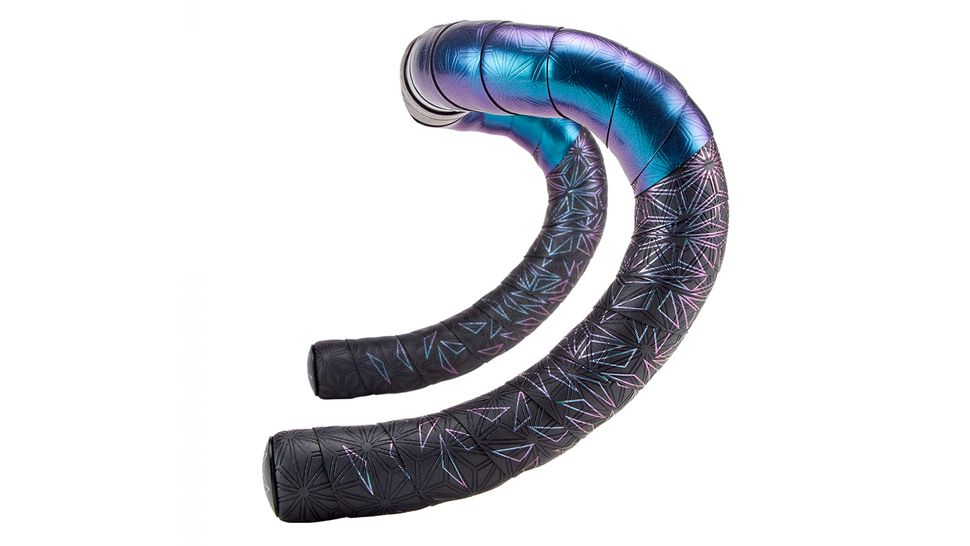 Supacaz Super Sticky Kush
Head-turning style to suit any personality with performance to boot
Specifications
Price:
$40.00 / £32.95 / €37.33
Reasons to buy
+
Loads of colours
+
Aluminium expander bar plugs included
Reasons to avoid
-
Comparatively high price
The Super Sticky Kush tape is offered in an outrageous selection of colours and designs from classic black to shiny oil slick, so it's safe to say there is something to suit all styles and personalities, but it's not just about the colours here.
The Supacaz Super Sticky Kush uses a layer of foam to dampen vibrations with a top layer of polyurethane material that creates a really tacky texture in wet conditions, making it ideal for riders who don't shy away when the rain comes out to play.
While the 3mm thickness helps with comfort, the grip level means the Supacaz still offers good feedback and control.
Included with the bar tape is a pair of aluminium expander bar end plugs that are anodised or powder coated to colour-match your tape, offering a premium upgrade over the standard push-in plastic bar ends.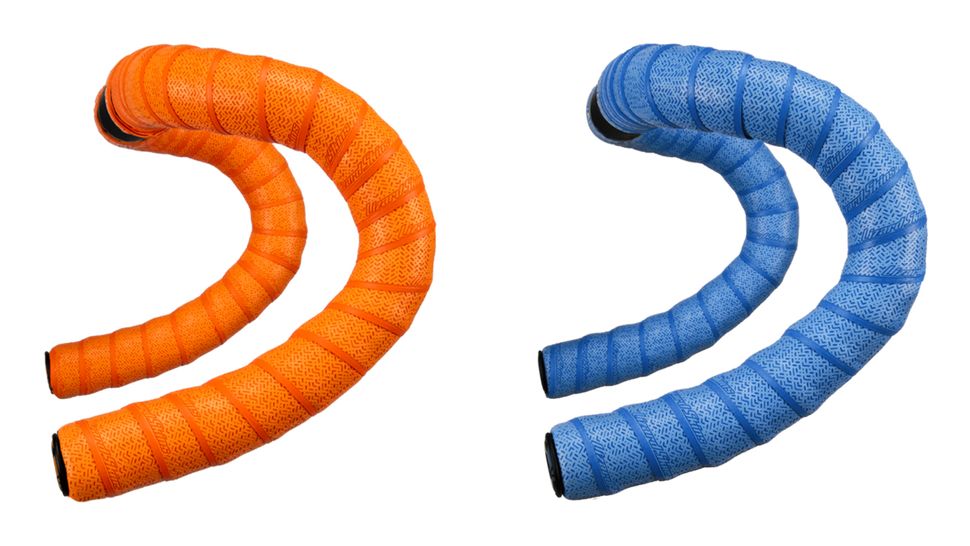 Lizard Skins DSP V2
Superb grip for gloveless riding and a choice of thicknesses
Specifications
Material:
DuraSoft Polymer
Price:
$39.99 / £34.00 / €34.99
Reasons to buy
+
Sticky finishing texture
+
Secure screw-in bar end plug
Reasons to avoid
-
Comparatively high price
Lizard Skins offers a choice of thicknesses between 2.5 and 3.2mm. Comfort is achieved using an upgraded Durasoft Polymer to strike a balance between feel and control, and it's topped off by a rubbery textured surface that aids grip with or without gloves.
The DSP 2.5mm tape is available in a wide selection of plain colours, some bold swirly camo designs, and bright dual colour versions that transition at 84cm, which should be just below the hoods.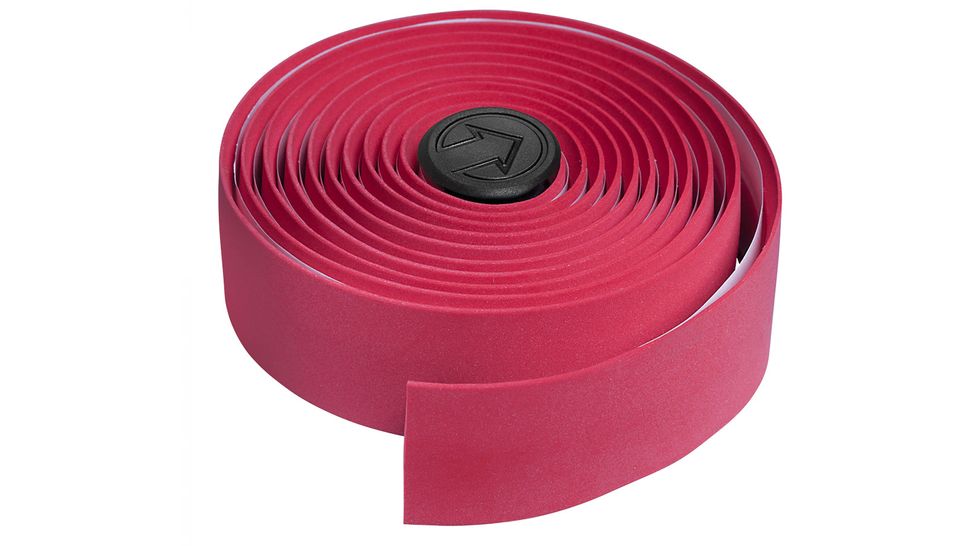 Pro Sport Comfort
The best bar tape for comfort-enhancement on a budget
Specifications
Price:
$19.99 / £17.99 / €20.40
Reasons to avoid
-
Limited colours
-
Shorter than average length
Pro - subsidiary brand of Shimano - sell its thick 3.5mm as an ideal bar tape for day-long riders. The Sport Comfort offers an extra gel layer to assist the EVA foam's dampening properties ideal for rough roads or gravel riding.
Rather than an adhesive strip, the silicone gripper makes fitting easy and leaves no residue on the handlebar when removed. Colour choice is limited, Pro only offers black, white, red or blue options. Subtly branded plastic bar end plugs are also included.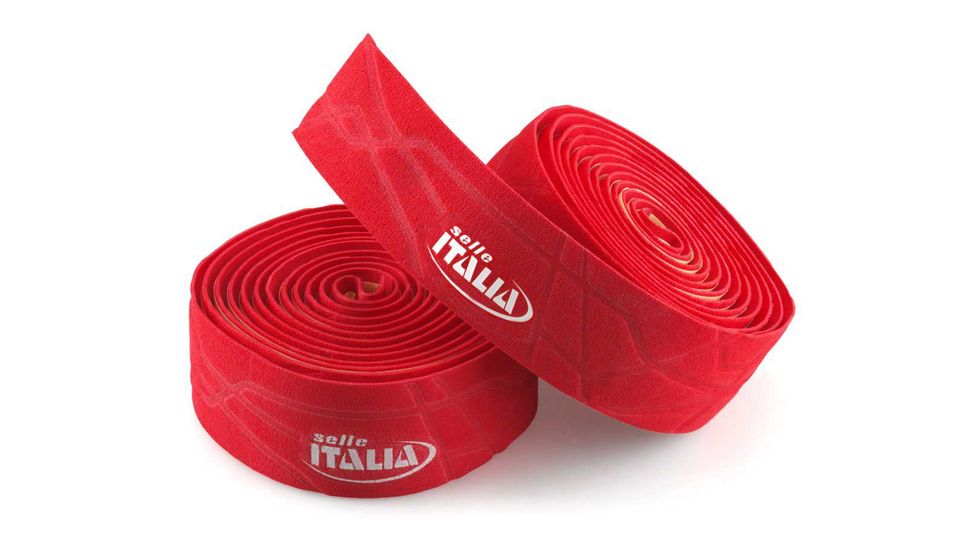 Selle Italia Smootape Gran Fondo
Selle Italia Smootape Gran Fondo uses its unique smooth finish to enhance comfort for long-distance riders
Specifications
Price:
$27.99 / £19.99 / €19.90
Reasons to buy
+
Comfortable without being bulky
Reasons to avoid
-
Tricky to wrap correctly for desired smooth finish
-
Short in length
Selle Italia Smootape Gran Fondo is unsurprisingly aimed at gran fondo riders who cover longer distances and demand high comfort levels.
The Smootape features an asymmetric tapered edge which is designed to give a smooth overlapping finish to your bars and improve comfort. A zig-zag design adds extra purchase to the bars when grip is needed the most. A silicone strip holds the tape in place and allows easier corrections or re-wrapping.
The Selle Italia Smootape Gran Fondo is available in a range of 10 bright colours and supplied with plastic bar ends.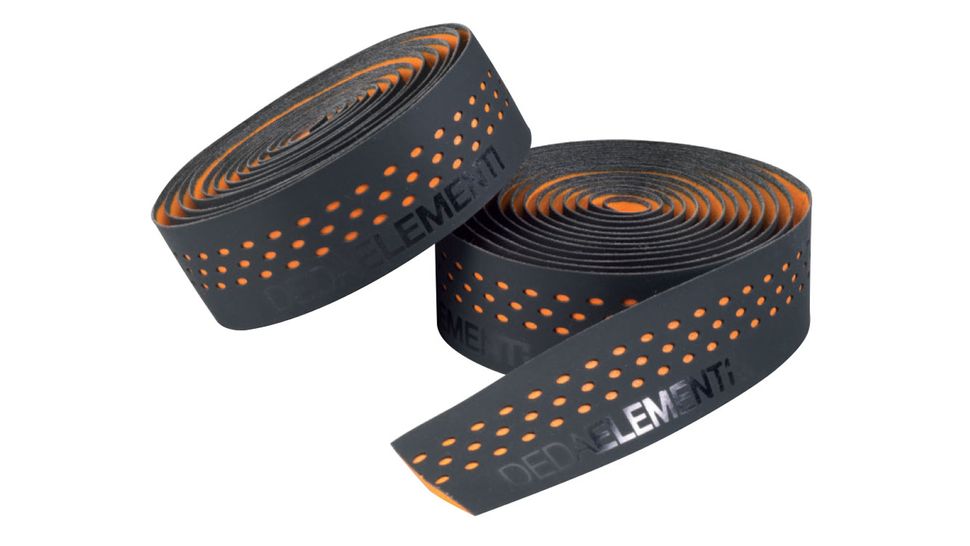 Deda Presa
Deda Presa offers a race-inspired handlebar tape with an understated aesthetic
Specifications
Material:
EVA, Polyurethane
Price:
$26.99 / £24.99 / €22.00
Reasons to buy
+
Good levels of grip
+
Good length
Reasons to avoid
-
Won't appeal to those looking for bold colours
The Deda Presa is a double density bar tape combining a bottom layer of EVA to reduce vibrations with Polyurethane for grip. This dual-density construction gives a balance in performance to offer a firm but forgiving feel.
Grip and breathability are enhanced using perforated details along the centre of the wrap. These perforations also provide a subtle addition of colour along with understated black on black Deda logos. Deda includes two black branded push-in bar ends and finishing tape.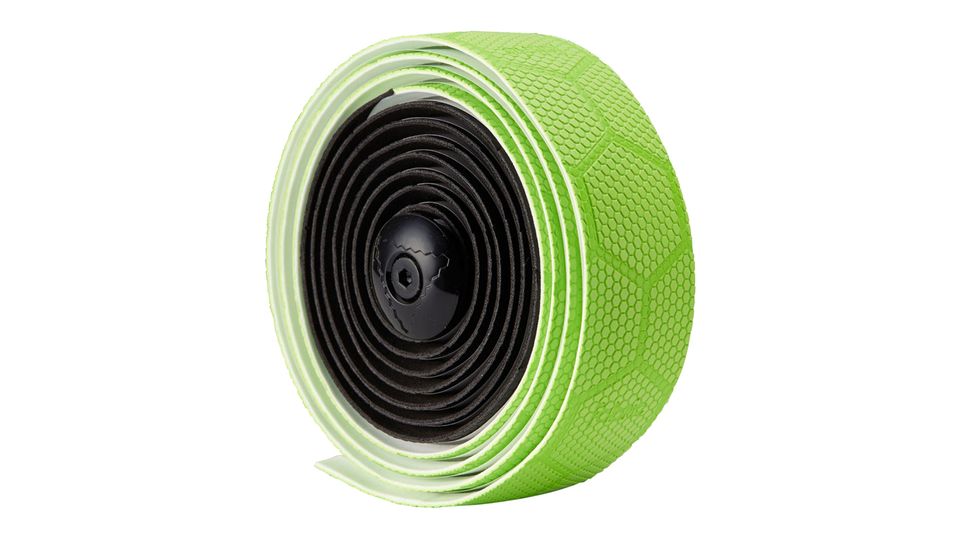 Fabric Hex Duo
Fabric Hex Duo offers a rubberised grippy finish for comfort and control in all weather
Specifications
Price:
$30.00 / £26.99 / €29.90
Reasons to buy
+
Grippy design
+
Expanding bar end plugs
Fabric's Hex Duo bar tape is a foam-backed rubber handlebar tape that features a signature hexagon design that adds reliable grip and attractive detailing. Silicone backing helps reduce vibrations while riding and allows easy re-application if required.
Colours are somewhat limited with a range only featuring four dual colour options and a classic all-black version. Expanding nylon bar end plugs are included giving a nice finish over standard push-in plastic bar ends.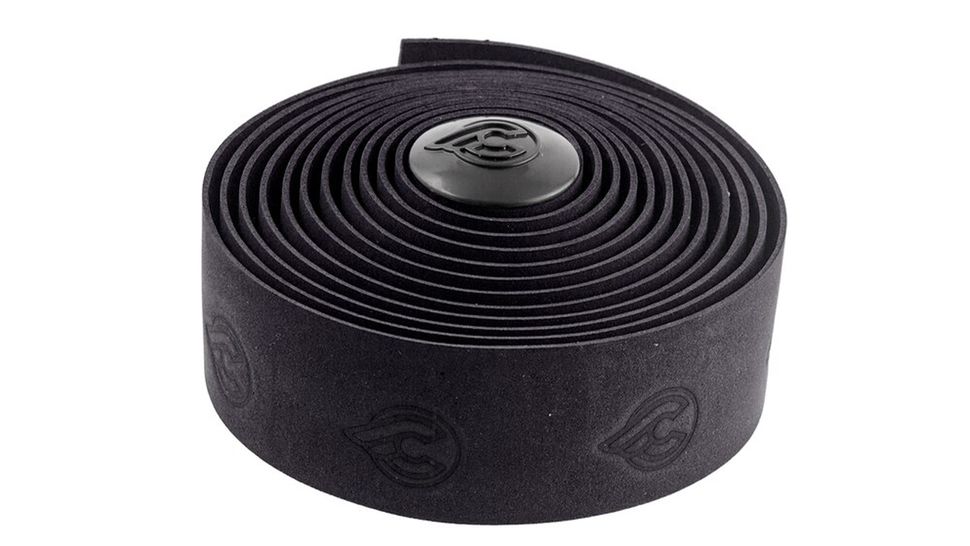 Cinelli Cork Gel
Cinelli's Cork Gel bar tape takes a classic design and adds a gel insert for more comfort without the bulk
Specifications
Price:
$18.67 / £14.99 / €19.80
Reasons to buy
+
Superb dampening qualities for its thickness
+
Great value
Cinelli revolutionised bar tape in 1985 and ever since, it has stuck with its winning EVA/cork formula which is a favourite amongst many riders.
By combining EVA (Ethylene-Vinyl Acetate) and cork, Cinelli was able to create a thin wrap that is soft, tear-resistant and comfortable when riding with or without gloves. The addition of a thin layer of Vibrasorb gel adds further vibration absorption and improved comfort to Cinelli's classic.
Available in six colours which have a pleasant speckled look. Two Cinelli branded plastic push-in bar ends are supplied.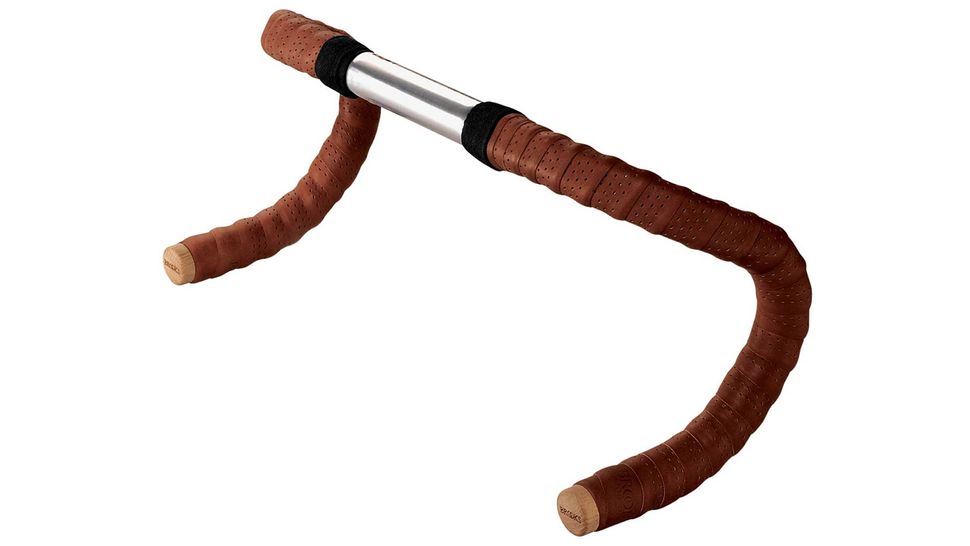 Brooks Leather
Undoubtedly the best bar tape for the retro style conscious
Specifications
Price:
$70.00 / £50.00 / €59.50
Reasons to buy
+
Hard-wearing
+
Looks great
Reasons to avoid
-
High price
-
Inflexible leather is harder to fit
-
Not the most comfortable
Brooks Leather bar tape caters perfectly for those seeking a retro feel or a bar tape that matches their faithful Brooks saddle.
The tape is perforated to provide some texture and ventilation and offers a firm bar feel. If you prefer more padding it would be worth pairing with some gel pads or a softer bar tape underneath. As with all leather products, this bar tape is very hard-wearing and should last a lot longer than synthetic counterparts, plus as it ages the bar tape will develop a patina giving your bike a pleasant weathered look. Two colour matched rubber bar ends plugs and adhesive cloth strips are included with the tape to finish it off.
Of course, this tape will not appeal to all, however, Brooks does offer microfibre and rubber tape alternatives that match its animal-free saddles.
How to choose the best bar tape
What kind of bar tape do I need?
As with any purchase, you need to have a grasp of what you want to get out of the product you're buying, and the same goes for bar tape. Bar tape, while a seemingly basic purchase at first glance, will throw up many different options, each of which serving a subtly different purpose, such as comfort, road feel and feedback, style, colour, wet-weather grip, dry-weather grip, durability, and more.
So to get it right the first time, you'll need to have a think about what you prioritise. To help you decide, here are a few common scenarios.
If you're riding full gas, tearing through tight corners in a short criterium, you might prefer a thin, grippy tape that offers increased road feedback and a more responsive feel.
If you're riding long distances or riding over rougher ground, you might prefer a thicker tape that offers increased vibration absorption.
If you're commuting all-year-round, and want a basic bar tape that will stand the test of time, you might want to look to leather tape for its durability.
If you prioritise style over everything, then the best bar tape for you might be cotton or leather, since it offers a retro aesthetic.
If you want to bling up your bike with a colour-matched style, look for synthetic tape available in various colours.
What is the best bar tape material?
Bar tape material has come a long way since the early days, but none of the early materials have been made entirely redundant. Over the years, we've seen cotton, cork, leather, vinyl, foam, and more. Cork and leather have been popular for decades for their levels of grip, comfort and for a classic look, but they do have limitations. The most commonly found bar tapes nowadays are made using synthetic materials which can be combined with foam or gel for padding.
These modern bar tapes offer improved comfort, all-weather grip and are available in a wider range of colours or designs.
What is tacky bar tape?
Whether you're battling storms all year round or do your best to avoid the rain, grip is an important consideration when choosing the best bar tape for you.
Synthetic materials such as polyurethane can be made to have a tacky finish to provide grip in both wet or dry conditions for gloved or bare hands. Textured surfaces or perforations can also be used to give some extra purchase to the handlebar.
An element of breathability is also important to allow sweat and moisture to be drawn away from the hand and help maintain good levels of grip.
How thick should bar tape be?
Bar tape comes in a variety of thicknesses to suit feel and comfort. The most common range is around 1.5mm to 4mm, although there are options outside of this, and the general rule is the greater the thickness, the greater the comfort.
Traditionally, the best bar tape for racers is at the thinner end of this spectrum, because it offers a closer road feel and a direct response on the bike. Conversely, gravel riders or endurance riders usually prefer thicker bar tape, which will lessen road buzz for more comfort and reduce potential numbness in the hands over a long distance.
For rides such as the Paris-Roubaix or gravel riding, an even thicker bar tape can be used to reduce fatigue and help with control on rough surfaces. To add additional comfort to a favourite bar tape, gel inserts can be added under the tape, and some will even opt to wrap their bars with two rolls, doubling the thickness, although this will add an element of bulk to the handlebar.
What length bar tape do I need?
Along with thickness, the length of the tape is also an important consideration, especially if you're using wide bars with more real estate to cover. If you pair a long tape with a narrow bar, you can be generous with your overlapping, increasing the thickness, or you can wrap it to the ideal thickness and cut off any excess. The same cannot be said the other way round; if you pair a short tape with a wide bar, you'll have to spread your tape more thinly, meaning smaller overlaps when wrapping, and thus, less overall thickness.
Which colour bar tape will last the longest?
Most bar tape is available in a wide range of colours and styles to suit all tastes and fashions. Whether you want to play it safe with a simple black, colour match with details on your bike, or stand out with an eye-catching fluro hue, there will be a bar tape that suits.
Remember lighter colours will quickly show dirt and grime and require a little extra care to keep looking at its best. If you're looking to simply fit and forget, then a classic black will stay looking good for the longest time.
Can I reuse bar tape?
On the underside of most bar tapes (with the exception of cotton) is a tacky strip that helps it grip to the bars and remain in place, and the way in which this tackiness is applied can be important.
If you're a serial tinkerer when it comes to your bike setup, you might find that you need to unwrap your bar tape to move your shifters or replace brake and gear cables.
Some tapes use a sticky strip which means that they can only ever be wrapped once, and the tape will rip and tear when it comes time to remove it so that cheap job of replacing your brake cables quickly means you need a new roll of bar tape too.
The best bar tapes use alternate solutions such as a silicone strip, offering enough tackiness to hold, while also being re-wrappable and leaving no residue behind when removed.
Graham has been part of the Cyclingnews team since January 2020. He has mountain biking at his core and can mostly be found bikepacking around Scotland or exploring the steep trails around the Tweed Valley. Not afraid of a challenge, Graham has gained a reputation for riding fixed gear bikes both too far and often in inappropriate places.
Sign up to the Cyclingnews Newsletter. You can unsubscribe at any time. For more information about how to do this, and how we hold your data, please see our privacy policy
Thank you for signing up to Cycling News. You will receive a verification email shortly.
There was a problem. Please refresh the page and try again.