Tom Pidcock's bike: Do more Tour de France stages await this Pinarello Dogma F in 2023?
Close up with the Ineos phenom's bike for 2023, plus bikes of various disciplines from seasons past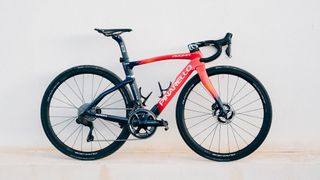 (Image credit: Will Jones )
British rider Tom Pidcock may have joined the WorldTour in 2021 when he signed for Ineos Grenadiers but has achieved more than a lot of riders do in a full career already. Even more impressively, he has done it across multiple cycling disciplines, with his talents seeming limitless at times.
After taking multiple junior and under-23 championships and world titles including victory at the e-mtb world championships prior to his signing, Pidcock joined the WorldTour ranks used to winning, and didn't waste much time before claiming his maiden major road win at De Brabantse Pijl where he outsprinted Wout Van Aert in 2021.
The young Briton excels across the road, cyclocross and XC MTB disciplines in a way few riders before him have managed to do. He hammered the point home later on in 2021 with victory in the Olympic cross country race at the Tokyo Olympics. In January 2022 he added a victory in the cyclocross world championships in Arkansas, USA to his already incredible palmares.
A solo victory atop Alpe D'huez in the 2022 Tour de France along with some descending skills worthy of the very best pro cycling has ever seen has already cemented Pidcock's legacy, and the coming years will unveil just what heights he can scale in the sport.
With his multidisciplinarianism, Pidcock is familiar with all manner of bikes, on-road and off. Below, we will take a deep dive into Pidcock's bikes, his setup and personal equipment choices.
What is Tom Pidcock's bike for 2023?
Being a member of the Ineos Grenadiers team means Tom Pidcock rides the team-issue Pinarello Dogma F road bike and Bolide F time trial bike. There is a bit more to talk about with Pidcock and his bikes as he also races cyclocross on the Crossista F. His Olympic MTB title was won on an unbranded BMC Fourstroke due to sponsor Pinarello not currently making an MTB model, but this is something that may change in the future as any brand will want their star rider riding - and winning - on one of their bikes.
The Dogma F is the team weapon of choice for the road. Shimano supplies Dura Ace 9200 groupsets and wheels while Pinarello's component subsidiary Most provides the integrated handlebar-stem, seatpost and bar tape. Fizik provides its Antares saddle and Elite the bottle cages. A K-Edge chain catcher keeps things running smoothly.
What size is Tom Pidcock's bike
Tom Pidcock is around 170cm tall and rides a 50cm frame. Like most pro riders, Pidcock is using a frame smaller than manufacturers would recommend, in a bid to have a lower front end, with a stiffer frame and lighter overall weight. The 50cm frame has a reach of 383.3mm and a stack of 542.6mm.
Pidcock, at least on his training bike, is running 170mm cranks, and a layback seatpost with the saddle slammed right back on the rails. We don't know the exact stem length but it doesn't look super long, which goes against the typical pro-rider approach.
Tom Pidcock's bike: Specifications
Swipe to scroll horizontally
| | |
| --- | --- |
| Frame | Pinarello Dogma F - 50cm |
| Groupset | Shimano Dura-Ace Di2 9250 12-speed |
| Brakes | Shimano Dura-Ace 9270 hydraulic disc |
| Wheelset | Shimano Dura-Ace C35/50 Tubeless |
| Tyres | Continental GP5000 S TR / 4 Seasons Black Edition training tyre |
| Cockpit | Most Talon ultra light bar and stem |
| Chainset | Shimano Dura-Ace FC-9200P (9100 pictured) - 39/53T - 170MM |
| Power meter | Shimano Dura ace FC-9200P (9100 pictured) |
| Pedals | Shimano Dura-Ace R9200 |
| Saddle | Fizik Antares |
| Bottle cages | Elite Leggero carbon fibre |
| Bar tape | Pinarello MOST Superlight |
| Computer Mount | K-Edge |
The Dogma has an excellent pedigree, with various versions of the Pinarello Dogmas taking the last seven out of 11 Tour de France overall titles. It stands alone at the head of the Pinarello road range, the brand doesn't have a separate aero or lightweight road model, the Dogma F covers both camps.
Ineos bikes are all high-end but don't really feature any hyper-exotic components or custom-made components. The team use top-end Dogma frames, Shimano Dura-Ace groupsets and wheels and most of the finishing kit is by in-house Pinarello brand MOST. Accessories like bottle cages and Garmin mounts can be found on several other WorldTour team bikes.
We snapped pictures of Pidcock's training bike in Spain, and noticed a couple of interesting features not commonly seen on team race bikes. The Dogma F for 2023 features a little more colour than the outgoing bike with some additional orange and purple on the top tube and fork legs. Pidcock's training bike is fitted with a Shimano Dura-Ace 9200 groupset but the chainset is still the previous generation 9100-P power meter chainset.
There have been reports of Shimano power meter inaccuracy, as detailed by DC Rainmaker, so maybe the chainset choice could be deliberate for Pidcock to give more accurate power readings in training. Although perhaps there was just a lack of the 9200-P chainsets available in Pidcock's desired length when bikes were being assembled, such has been the case for much of the past year. This does technically mean an 11 / 12-speed clash between chain and chainrings. But by most accounts, the two play nicely together, despite complaints from a select few mechanics.
The chainring sizes on the training bike are 39/53 while, at the rear, the largest sprocket on the Dura Ace 9200 cassette looks to be a 34T. The largest five sprockets on Dura-Ace cassettes are titanium which sheds weight and pushes the cost up. Some pro teams save these for racing, or use Ultegra to balance costs, like Mathieu Van der Poel's Canyon training bike which had an Ultegra cassette when we had a look at it.
The wheels used here are Dura Ace C36 which are interestingly shod in Continental Grand Prix 4 Season clincher tyres in a 28mm width. Pidcock is obviously happy using a slightly heavier training tyre in the winter fitted with regular inner tubes. The team will most likely race on the Continental GP5000 S TR tubeless tyres. The team also have of the option of using the deeper C50 and C60 wheelsets depending on terrain and requirements. There is also an Ineos 2023 sticker on the rear wheels hub which must help with wheel identification.
Pidcock's rear derailleur electronic Di2 cable is also secured by what looks to be some old inner tube to help prevent it from being snagged and pulled out. There's also a light mount fitted to the seatpost for on-road visibility which has a carbon-railed Fizik Antares model bolted to it. You can also spot the mark made on the saddle by the team roughly in the middle to aid in setting up each rider's bike to their specified measurements consistently. Pidcock also doesn't go for the extreme aero angling in of his brake levers like a lot of pros now.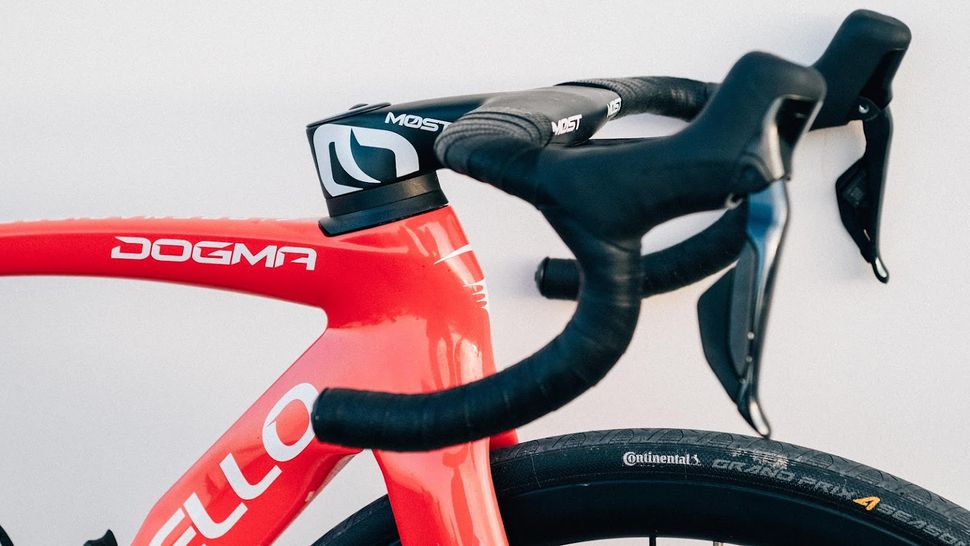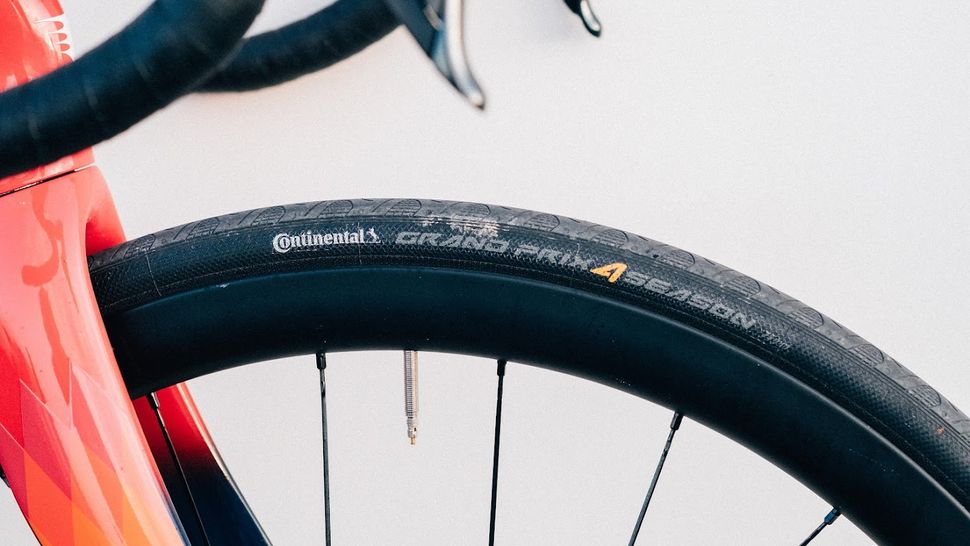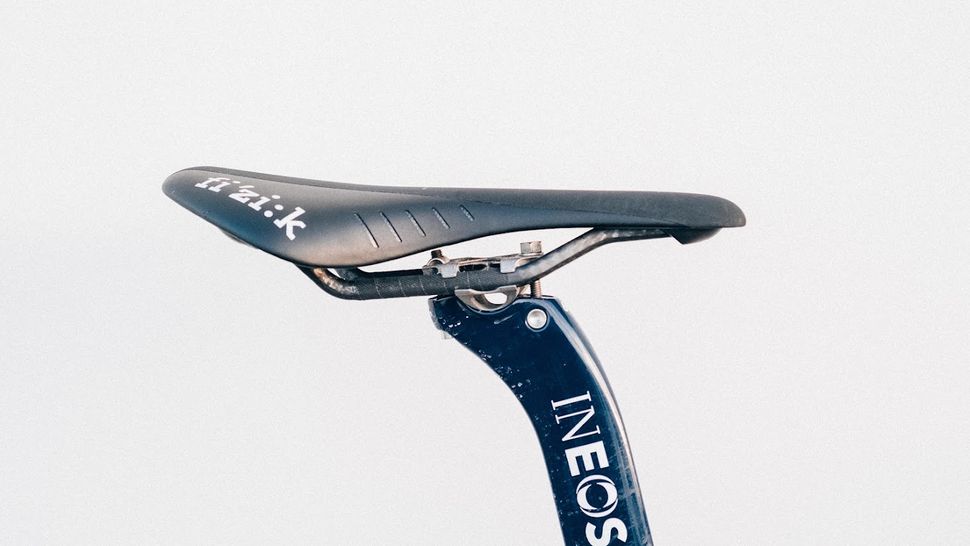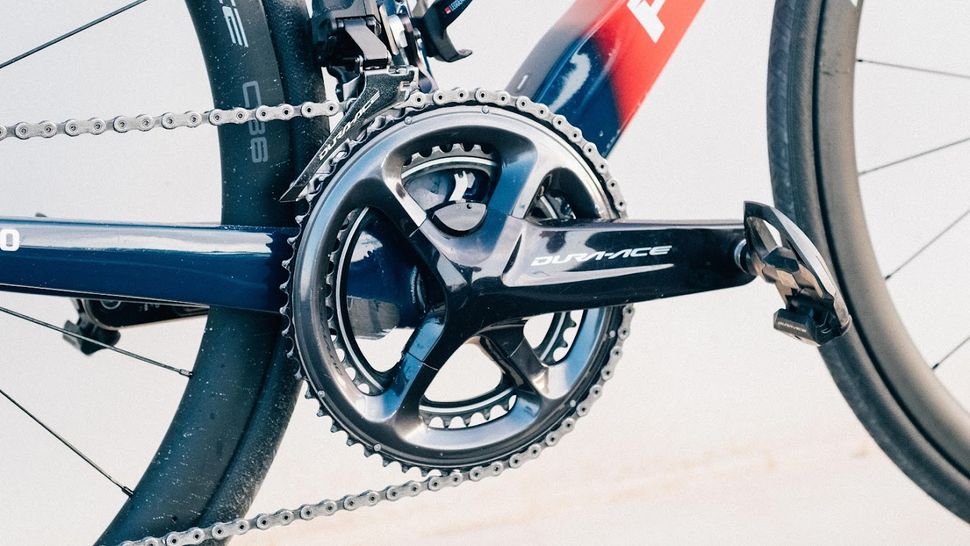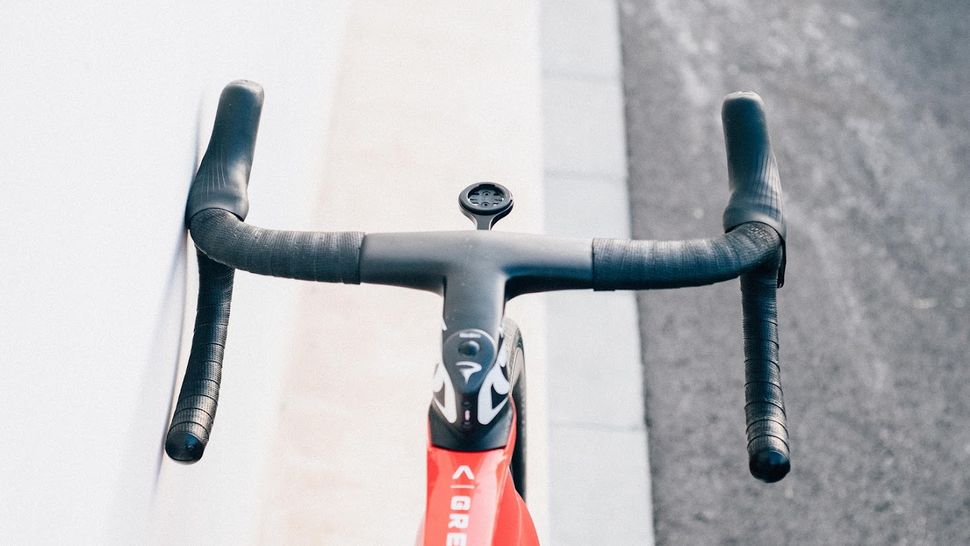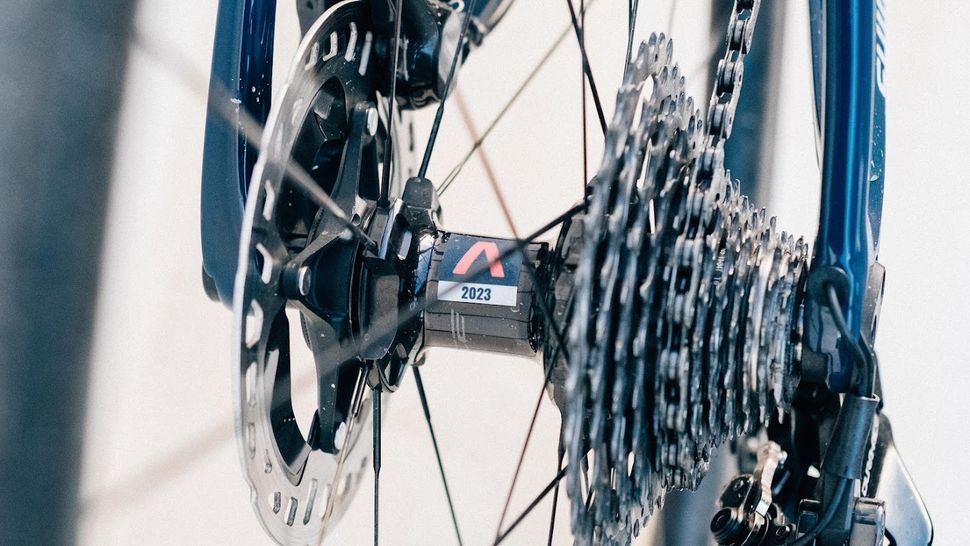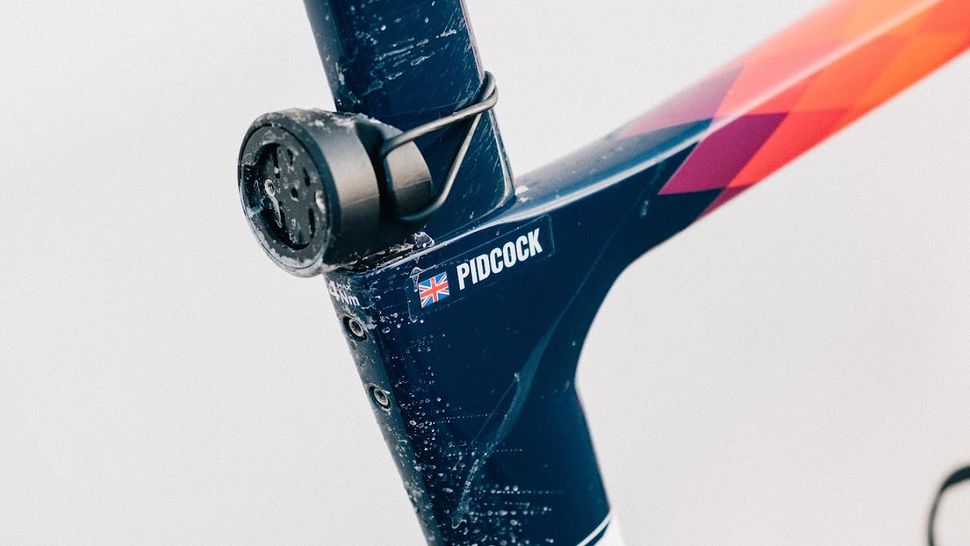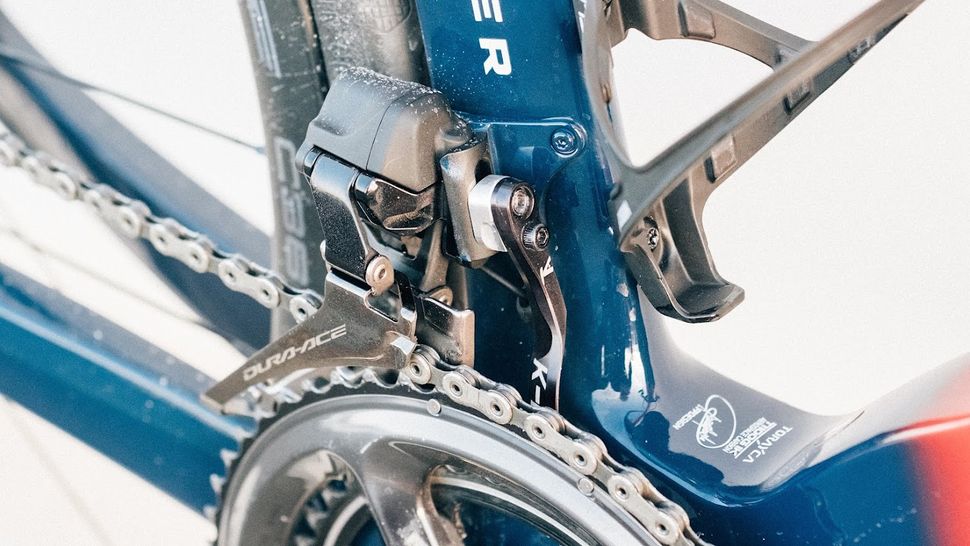 History
Tom Pidcock signed for Ineos Grenadiers in 2021 but rode for a few different teams during his rise through the amateur ranks. Before signing for Ineos he raced for Trinity Racing and his own TP racing team which used Specialized equipment. Specifically the Tarmac and Crux road and cyclocross machines.
Prior to signing with Trinity, he raced the Wiggins professional team which also used Pinarello bikes due to Bradley Wiggins's ownership of the team and relationship with Pinarello.
Prior to that, he briefly rode for the Telenet-Fidea Lions cyclocross team which used Trek cyclocross bikes.
Swipe to scroll horizontally
At a glance

| Year | Team | Main bike |
| --- | --- | --- |
| 2023 | Ineos Grenadiers | Pinarello Dogma |
| 2022 | Ineos Grenadiers | Pinarello Dogma |
| 2021 | Ineos Grenadiers | Pinarello Dogma |
| 2020 | Trinity Racing | Specialized Tarmac SL7 |
| 2019 | Team Wiggins | Pinarello Dogma |
| ... | Row 5 - Cell 1 | Row 5 - Cell 2 |
Tom Pidcock's 2022 Pinarello Crossista F
Tom Pidcock was said to have also played a key role in the design of the Pinarello Crossista F cyclocross bike from Pinarello. He then rode to victory on this bike at the 2022 World Cyclocross championships in Fayetteville, Arkansas, USA.
The Crossista notably features a curved top tube and dropped seatstays and reportedly was designed with direct input from Pidcock. Elsewhere again a high-end, yet functional build consisted of Shimano Dura - Ace 9100 groupset and wheels but given the cyclo cross application these were fitted with Challenge tubular tyres. Like his road bike, MOST components and Fizik saddle completed the build.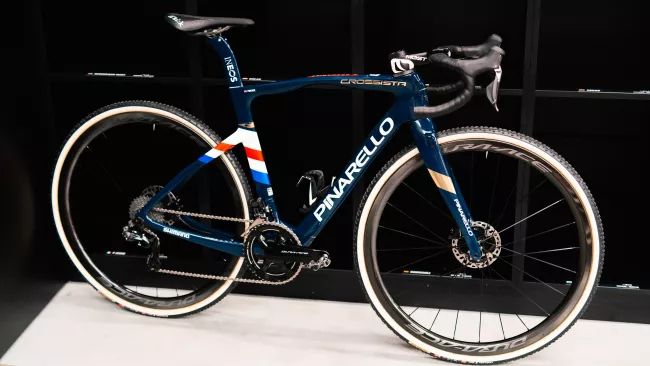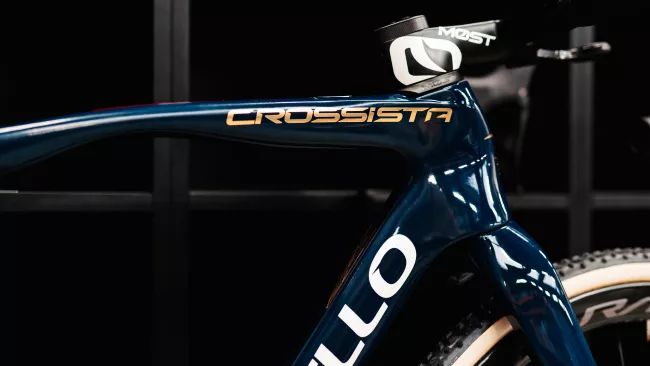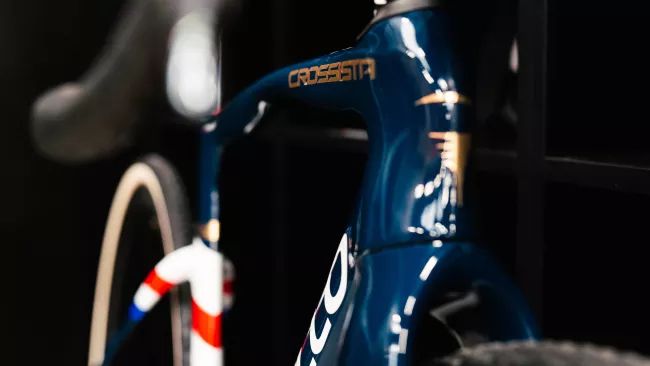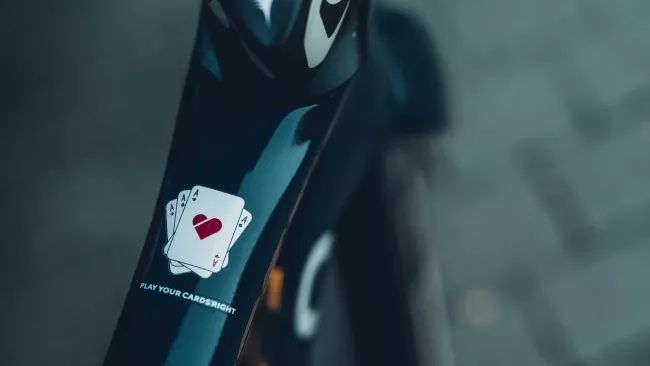 Tom Pidcock's Specialized S-Works Turbo Levo electric mountain bike
Pidcock took victory at the e-mtb world championships in 2020. He did this using a Specialized S-Works Turbo Levo e-MTB. This full-suspension model featured 150mm of travel front and rear in the form of a RockShox Lyrik fork and Fox Float rear shock. Suspension companies usually have techs present at big MTB races to help advise riders on the fork and shock tunes and setups pre-race.
The muddy course favoured an aggressive setup and Pidcock used Sram Code RSC brakes (often seen on downhill bikes) with 200mm rotors, Specialized Hillbilly tyres and Sram XX1 AXS electronic shifting. Not to mention a custom-tuned Specialized 250w motor.
Interestingly Pidcock ran his bars at a narrow-for-the-MTB-world 720mm width, which may have felt a little more in line with his road and cyclocross-dropped handlebars.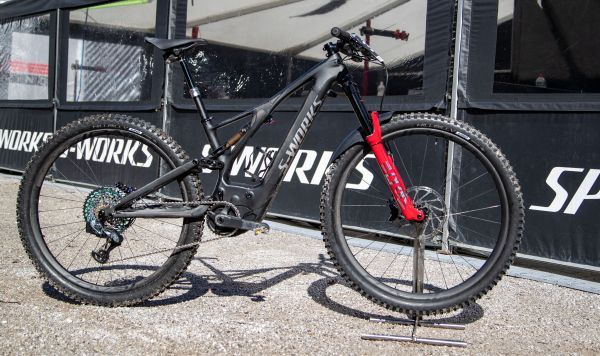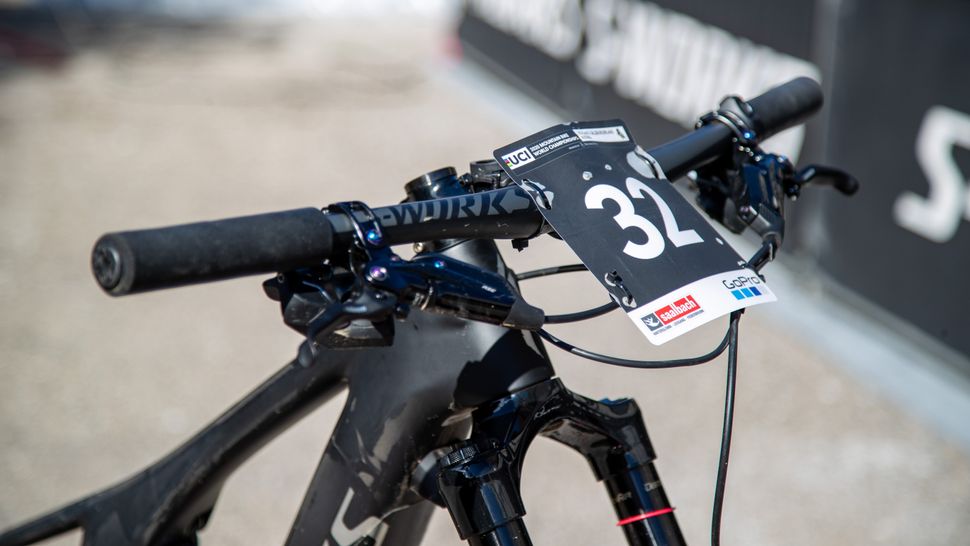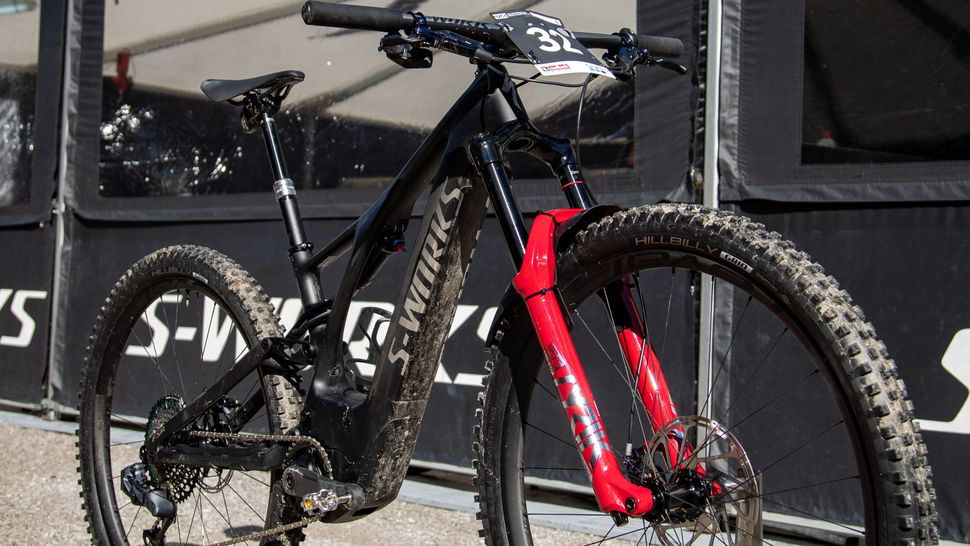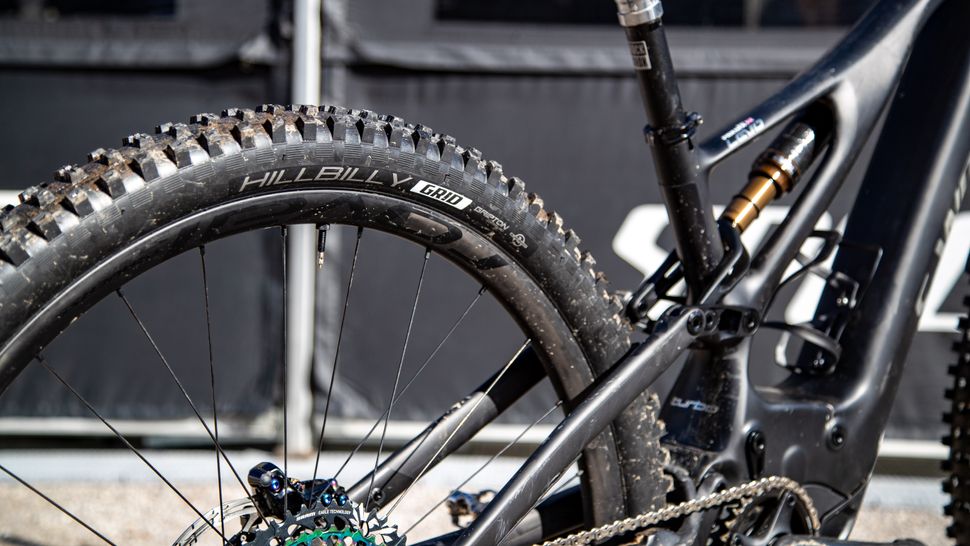 Given Pidcock's youth, prodigious talent, multidisciplinary race program and already-impressive palmares, we can be confident this feature will grow as his career develops, so check back often for the latest on Tom Pidcock's bikes.

Thank you for reading 5 articles in the past 30 days*
Join now for unlimited access
Enjoy your first month for just £1 / $1 / €1
*Read any 5 articles for free in each 30-day period, this automatically resets
After your trial you will be billed £4.99 $7.99 €5.99 per month, cancel anytime. Or sign up for one year for just £49 $79 €59

Join now for unlimited access
Try your first month for just £1 / $1 / €1