Johnson heads Cannondale/CyclocrossWorld podium
Dominant day from the 'Big C' boys
Image 1 of 28
Tim Johnson (Cannondale/Cyclocrossworld.com) blasted to victory after spending nearly the entire race solo at the Derby City Cup, round four of the US Gran Prix of Cyclo-Cross. Teammate Jamey Driscoll gained a slight advantage in the series standings by rolling in for second place ahead of race companion and the third of the Cannondale/Cyclocrossworld.com triumvirate, Jeremy Powers, who finished on the lower step of the podium despite the onset of a virus.
"To end up one, two, three at a race as big as this is pretty huge," said Johnson, who racked up the squad's 11th season win today. "We've had a great year so far; we came out of the blocks with a few wins and Jamey and Jeremy have both been able to take on a lot of the biggest race so far. To finish up Sunday, today, the last race here... I guess we are going to be at a new venue next year, but Sundays in October in Kentucky have been pretty good to me."
Jamey Driscoll took over the USGP series lead from the previous day's winner Ryan Trebon (Kona-FSA). The two riders are tied for first on points; however, the jersey was is Driscoll's by virtue of finishing higher in this latest event.
"I actually didn't know that I was that close to Trebon but I think it's because he didn't get in the points today," said Driscoll. "He definitely beat me by a few positions both days in Madison and yesterday he got even more points on me. I didn't know I was the leader until Bruce [Fina] told me at the finish line. I guess we are tied. I don't think it will just be me and him battling next time. My teammates are also pretty close so hopefully we have power in numbers and it works in our favour."
Trebon was struck by bad luck when he crashed in the opening lap. After a considerable amount of time, he picked himself up and restarted his race from nearly last place. His luck turned worse shortly after when his wheel collapsed, forcing him to the ground a second time and subsequently abandon the race.
"The first crash I crossed wheels with Jamey and went down," Trebon said. "I landed on my head and it wasn't too bad and I was trying to get back up into it but sometimes it just takes a while after you smack your head. Then going through a turn, I don't know what happened, I felt like my wheel just slipped sideways and I ate it, landed directly on my head again... it happens in cycling. It sucks to have to drop out of a USGP."
Rivals green with envy
The Champions Park dried up slightly more than the previous day's slugfest over the heavy terrain. Some 60 riders lined up to start round four of the USGP series at the Derby City Cup held in Louisville, Kentucky.
"Yesterday Jamey and I were up with Ryan and he was killing us so we wanted to try and force the race our way instead of hanging on for dear life to Ryan," said Johnson. "Jeremy went out really hard and as soon as Jeremy and I were away we tried to see what we could do with it. Jamey was awesome - he sat in that chase group and waited and waited and then attacked them to get away clean."
Powers kicked off the race in speedy fashion, gaining a slight gap over a chasing line of talented riders, including Jesse Anthony (Jamis), Geoff Kabush (Rocky Mountain-Maxxis), Barry Wicks (Kona-FSA), Chris Jones (Champion System), Tim Johnson and Jamey Driscoll, U23 US National Champion Nick Weighall (California Giant Berry Farms), Davide Frattini (Fuji) and Troy Wells (Clif Bar).
Lap two saw Johnson bridge across to his leading teammate and the pair worked together for approximately half a lap before Jeremy flagged Johnson to pass by and make his bid for victory.
"The team is awesome - we all ride really well together and it doesn't take a team tactic out there today," Powers explained. "We say, 'Hey Tim, are you feeling good?' or 'Hey Jamey are you feeling good?' and it just kind of happens. Today, Tim came up behind me and was going two miles an hour fast so I was like, 'You just sit on for as long as you can and I'll just keep rolling and then you go and do your thing,' and he did. He put on a show and then luckily I had a good teammate, Jamey, to drag me around."
A short distance behind the two leaders, Driscoll jumped ahead of a chase group and began the strenuous job of bridging across to Powers on the third lap. He successful joined his teammate at the start of the fourth lap and by that time Johnson had already gained a near forty-second advantage.
The group in pursuit of the Cannondale/cyclocrossworld.com show contained Canadian national champion Geoff Kabush, Wicks and Jones. Riders falling off pace one by one included Nick Weighall, who lasted the longest, Jesse Anthony 30 seconds back followed by Frattini and Wells and the chasers continued to reshuffle.
Johnson stretched his lead to a further 50 seconds, seeming to pick up the pace on the final two laps. "I was thinking, I can't believe this, it was brutal," said Johnson referring to the seven laps he rode alone. "I was kind of hoping I could get some water because it was so hot. When it's like that I always go back to trying to get the fastest lap times and figure out how to ride the course, what parts to go harder on and what parts to go easy on."
The final lap proved to be the most tactical between each chase group that followed Johnson as he rode to victory. Driscoll gained the advantage he needed to take second ahead of Powers in third. Not too far behind, Kabush earned himself the day's Most Aggressive Rider award for his attack on the chase group, riding in for fourth place. Jones finished shortly after in fifth, while Wicks took a respectable sixth place.
"I'm feeling strong but I've had my down time and I'm kind of coming back up," said Kabush. "I just don't have that snap. I was a bit closer today to going with those guys but I came off my bike a couple of times on the first lap. I took a tumble and got back up to the chase group but a couple of guys were already off the front. I just don't have that jump to go across yet. I'm still collecting points and building toward podiums."
Swipe to scroll horizontally
Full results

| | | |
| --- | --- | --- |
| 1 | Timothy Johnson (USA) Cannondale/CyclocrossWorld.com | 1:04:52 |
| 2 | James Driscoll (USA) Cannondale/CyclocrossWorld.com | 0:01:00 |
| 3 | Jeremy Powers (USA) Cannondale/CyclocrossWorld.com | 0:01:09 |
| 4 | Geoff Kabush (Can) Team Maxxis-Rocky Mountain | 0:01:24 |
| 5 | Christopher Jones (USA) Team Champion System | 0:01:45 |
| 6 | Barry Wicks (USA) Kona-FSA | 0:02:08 |
| 7 | Nicholas Weighall (USA) California Giant Berry Farms/Specialized | 0:03:05 |
| 8 | Jesse Anthony (USA) Team Jamis | 0:03:13 |
| 9 | Davide Frattini (ITA) Team Fuji | 0:03:28 |
| 10 | Marko Lalonde (USA) Planet Bike | Row 9 - Cell 2 |
| 11 | Brian Matter (USA) Gear Grinder | 0:03:32 |
| 12 | Adam McGrath (USA) Thule/Van Dessell Cyclocross | 0:04:12 |
| 13 | Adam Bergman (USA) Texas Roadhouse | 0:04:35 |
| 14 | Justin Robinson (USA) California Giant Berry Farms/Specialized | 0:05:49 |
| 15 | Troy Wells (USA) Team Clif Bar | 0:05:57 |
| 16 | Travis Livermon (USA) Champion System/Cannondale | 0:06:11 |
| 17 | David Hackworth (USA) Ridley Factory Team | 0:06:36 |
| 18 | Brady Kappius (USA) Clif Bar Development Team | 0:06:42 |
| 19 | Jack Hinkens (USA) Team Plan C | Row 18 - Cell 2 |
| 20 | Joshua Berry (USA) Team BODE | 0:06:49 |
| 21 | Bryan Fawley (USA) HUDZ-Subaru | 0:07:33 |
| 22 | Eric Muehl (USA) Industry Nine | 0:07:34 |
| 23 | Mitchell Kersting (USA) Bob's Red Mill/Rocky Mountain | 0:07:47 |
| 24 | Joseph Schmalz (USA) KCCX/Verge | 0:07:54 |
| 25 | Eric Wondergem (USA) Hup United | 0:08:06 |
| 26 | Ben Popper (USA) HRS/Rock Lobster | 0:10:25 |
| 27 | Will Black (USA) Moots | Row 26 - Cell 2 |
| 28 | Andrew Reardon (USA) Moab/Van Dessel | Row 27 - Cell 2 |
| 29 | Andrew Llewellyn (USA) Texas Roadhouse | Row 28 - Cell 2 |
| 30 | Noah Metzler (USA) VO2 Sports | Row 29 - Cell 2 |
| 31 | Pat Lemieux (USA) Texas Roadhouse | Row 30 - Cell 2 |
| 32 | Christopher Bogedin (USA) | Row 31 - Cell 2 |
| 33 | Nate Rice (USA) Michelob Ultra-Big Shark | Row 32 - Cell 2 |
| 34 | Brad Cole (USA) Ciclismo | Row 33 - Cell 2 |
| 35 | Isaac Neff (USA) Alderfer Bergen | Row 34 - Cell 2 |
| 36 | Kip Spaude (USA) | Row 35 - Cell 2 |
| 37 | Clayton Omer (USA) Calistoga Racing Team | Row 36 - Cell 2 |
| 38 | Bill Marshall (USA) Mercy Elite Cycling | Row 37 - Cell 2 |
| 39 | Robert Kendall (USA) Barbasol | Row 38 - Cell 2 |
| 40 | Michael Hemme (USA) COURAGE | Row 39 - Cell 2 |
| 41 | Matthew Davis (USA) Mad Duck/Momenta Training | Row 40 - Cell 2 |
| 42 | Matthew Willing (USA) ABRC/Mars College | Row 41 - Cell 2 |
| 43 | Derek Strong (USA) Natural Grocers p/b XP Companies | Row 42 - Cell 2 |
| 44 | Katriel Statman (USA) Pioneer Racing | Row 43 - Cell 2 |
| 45 | Zachary Edwards (USA) DRT Racing | Row 44 - Cell 2 |
| 46 | Jacob Virostko (USA) BioWheels/Reece-Campbell Racing | Row 45 - Cell 2 |
| 47 | Dustin Greer (USA) Ohio Valley Velo/Maxxis | Row 46 - Cell 2 |
| 48 | Bill Street (USA) Sisu Custome Cycles | Row 47 - Cell 2 |

Thank you for reading 5 articles in the past 30 days*
Join now for unlimited access
Enjoy your first month for just £1 / $1 / €1
*Read any 5 articles for free in each 30-day period, this automatically resets
After your trial you will be billed £4.99 $7.99 €5.99 per month, cancel anytime. Or sign up for one year for just £49 $79 €59

Join now for unlimited access
Try your first month for just £1 / $1 / €1
Get The Leadout Newsletter
The latest race content, interviews, features, reviews and expert buying guides, direct to your inbox!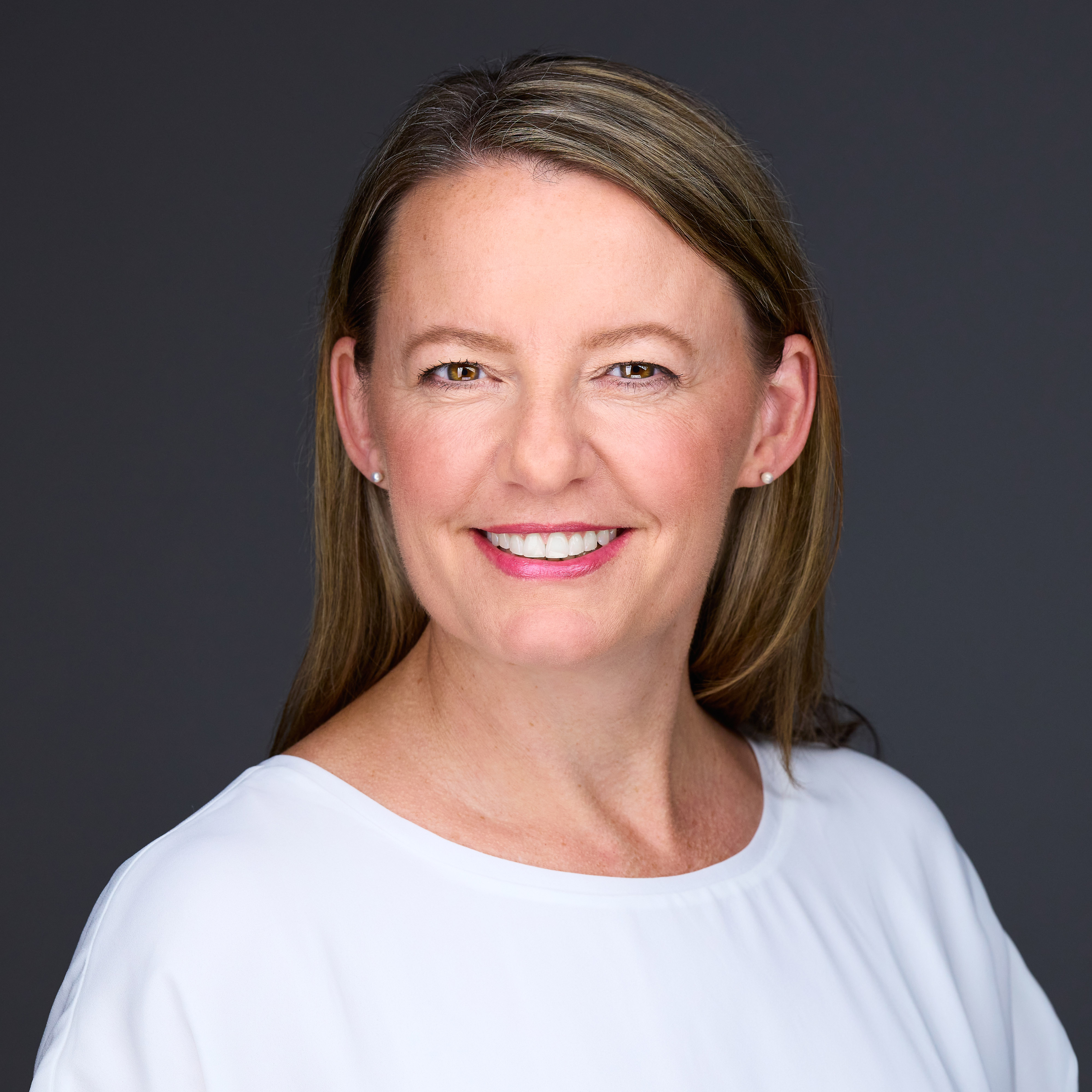 Kirsten Frattini is the Deputy Editor of Cyclingnews, overseeing the global racing content plan.
Kirsten has a background in Kinesiology and Health Science. She has been involved in cycling from the community and grassroots level to professional cycling's biggest races, reporting on the WorldTour, Spring Classics, Tours de France, World Championships and Olympic Games.
She began her sports journalism career with Cyclingnews as a North American Correspondent in 2006. In 2018, Kirsten became Women's Editor – overseeing the content strategy, race coverage and growth of women's professional cycling – before becoming Deputy Editor in 2023.