Van Aert continues winning streak in snowy Val di Sole World Cup
By Ben Goddard published
Vanthourenhout, Pidcock round out podium
Image 1 of 10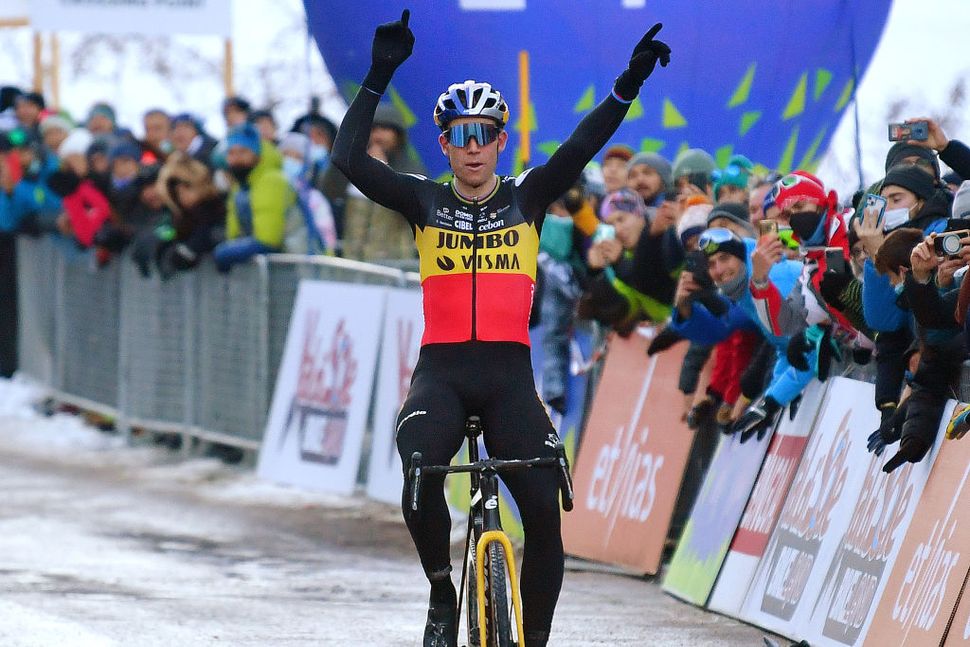 Image 2 of 10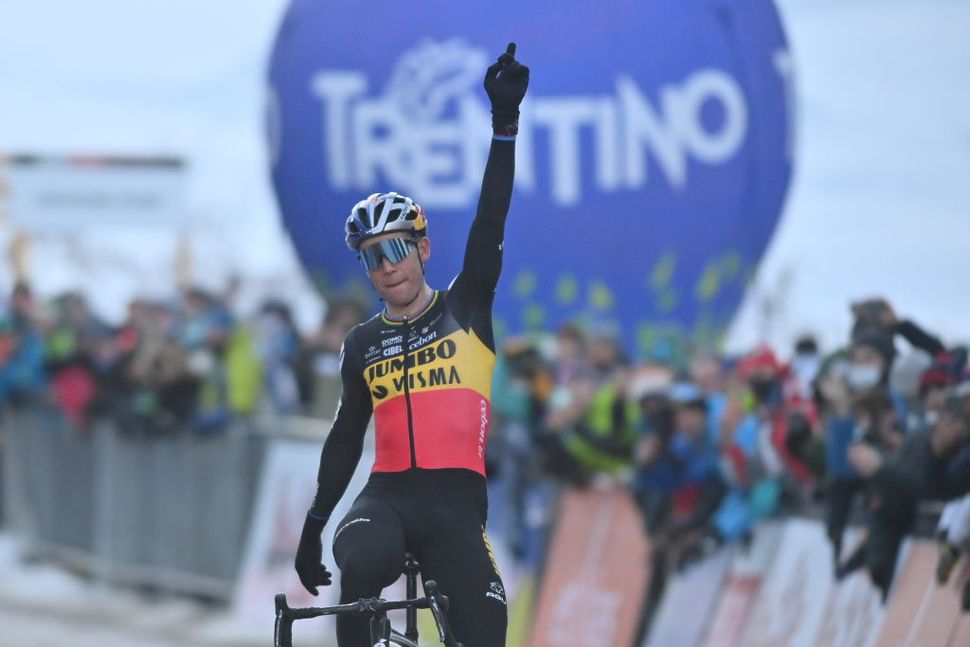 Image 3 of 10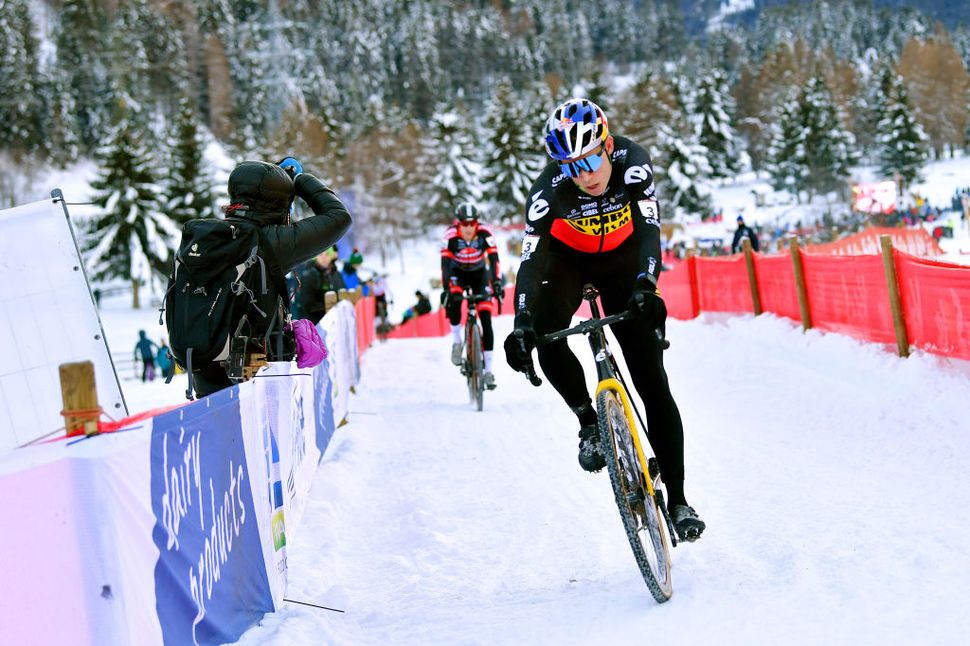 Image 4 of 10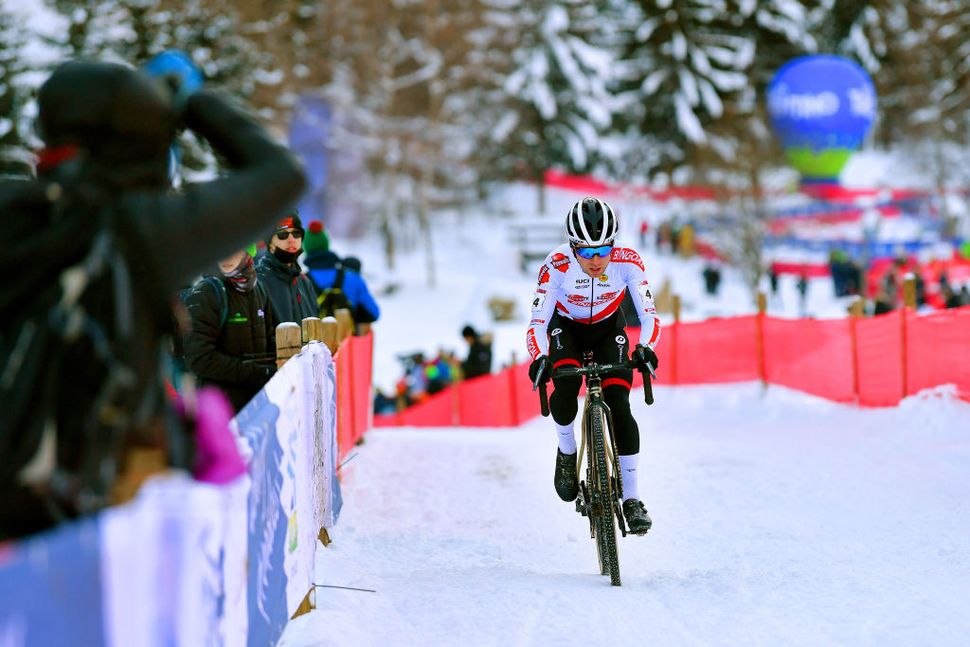 Image 5 of 10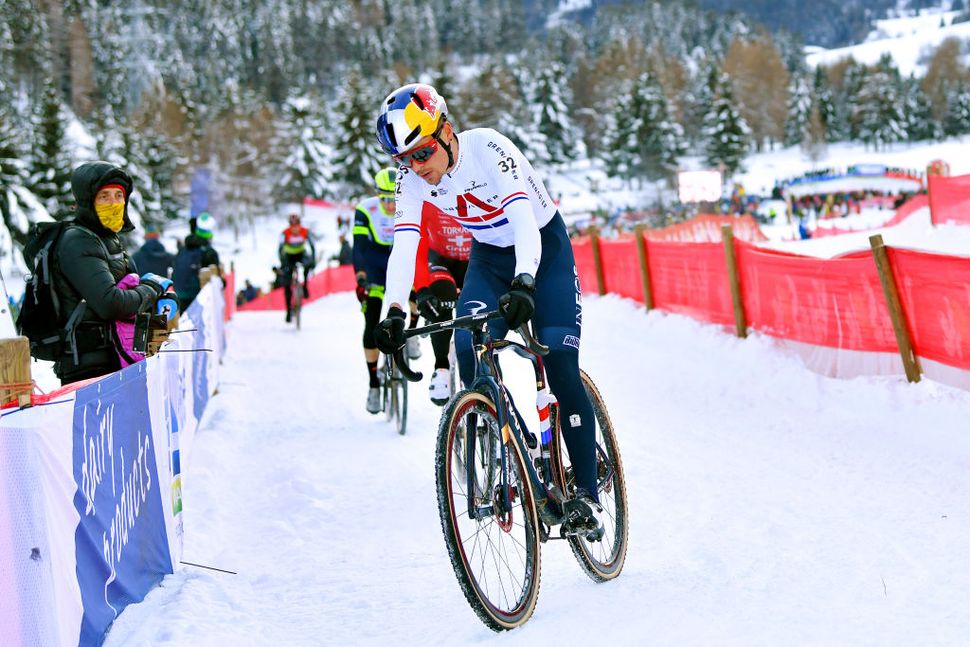 Image 6 of 10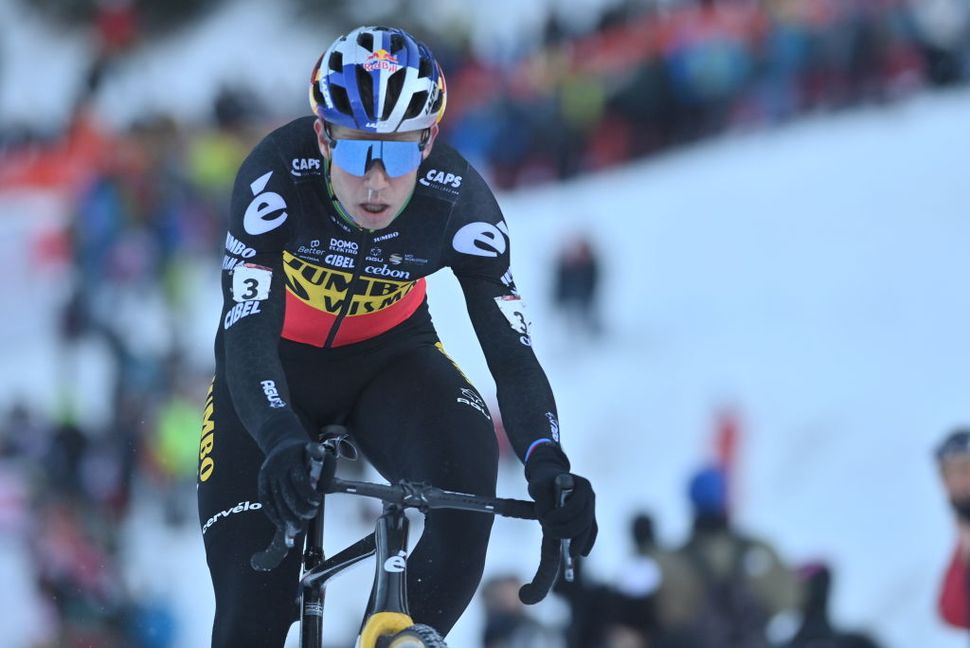 Image 7 of 10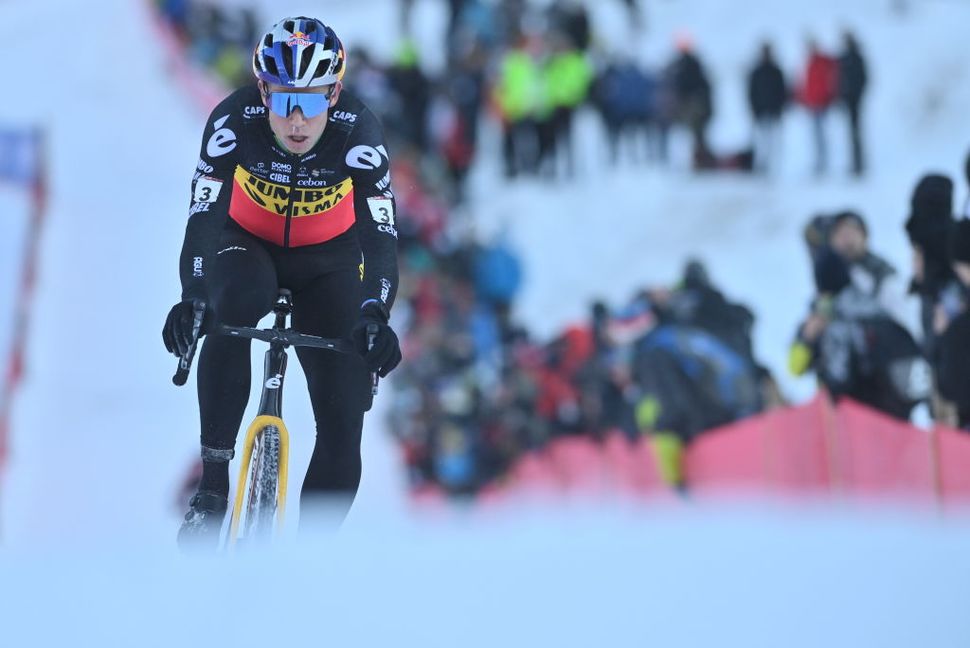 Image 8 of 10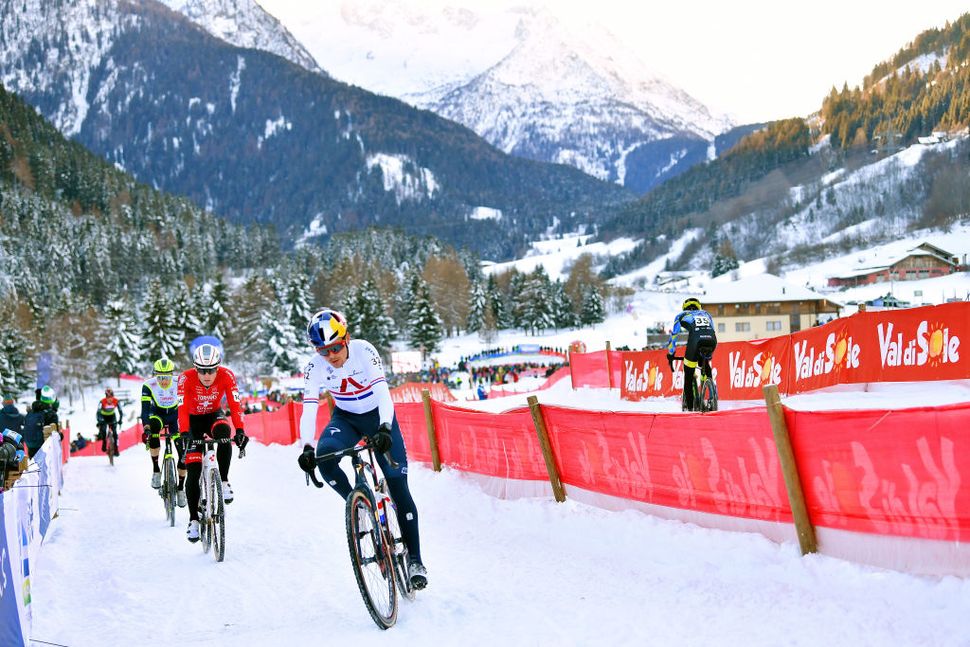 Image 9 of 10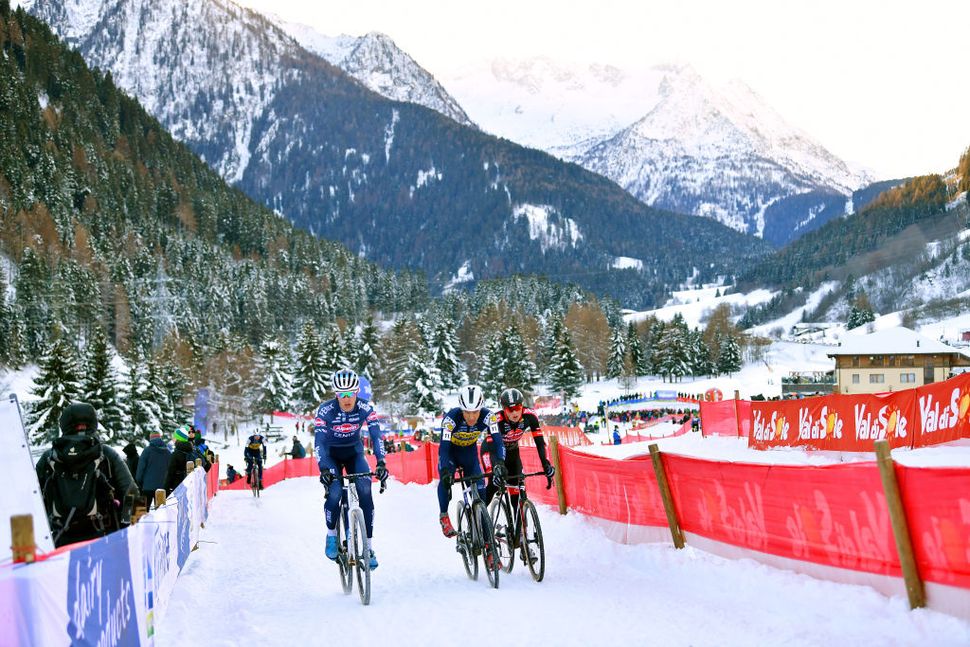 Image 10 of 10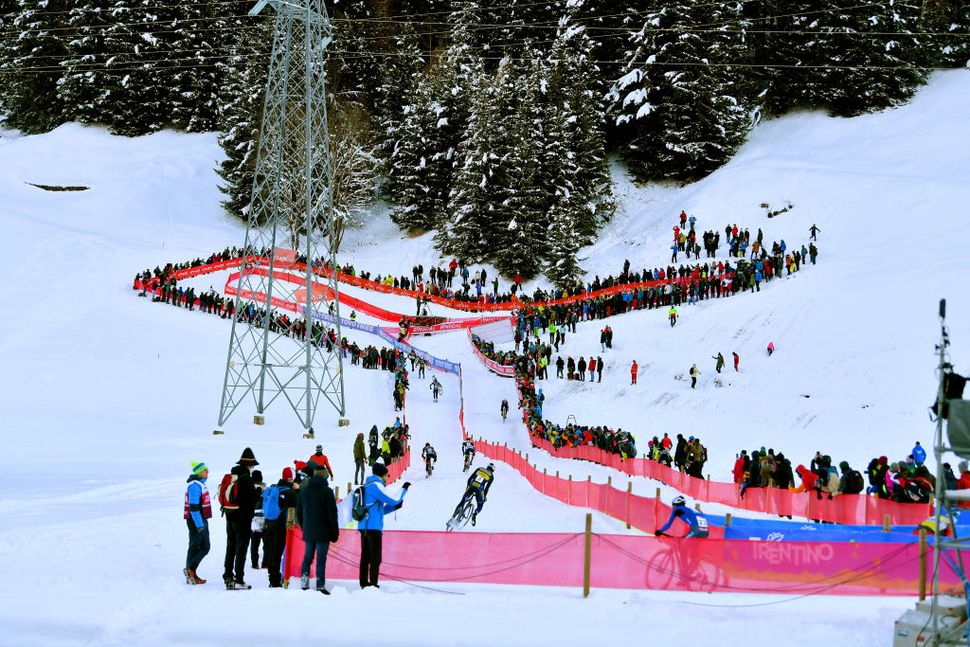 Wout Van Aert (Jumbo – Visma) put in a commanding display to win his first World Cup round of the season in the snow at Val di Sole.
The Belgian national champion made it three wins in two weeks of cyclo-cross racing leading from the front and building an unassailable margin in the Italian Alps.
The showcase race saw riders tackle treacherous conditions in the snow with organisers hoping the event would impress the Winter Olympic Games organisers.
Michael Vanthourenhout (Pauwels Sauzen - Bingoal) was the only rider to challenge Van Aert in the early stages before being distanced into second.
Olympic mountain bike champion Tom Pidcock (Ineos Grenadiers) showed his skills to work his way through the field into third, beating old rival and World Cup leader Eli Iserbyt (Pauwels Sauzen - Bingoal).
Van Aert said the showcase event proved that cyclo-cross can take place in the mountains and on snow.
"Today was not about avoiding mistakes but more about always moving forward and forgetting about the mistakes you did, always refocus and try to do the laps as fast as possible but also as smooth as possible," said Van Aert
"It was a real sport you saw today. A lot of spectacular things happened and sport on the highest level with amazing scenery.
"I guess this has proved that you can do cyclo-cross wherever you want. You can do it in a park in the biggest cities in the world or the mountains here."
Van Aert confirmed that he will miss next week's races to be at a Jumbo – Visma team camp in Spain before returning to cyclo-cross at Dendermonde on Boxing Day.
It was Vanthourenhout's third runner-up position in this season's World Cup but the Belgian said he was beaten by a better rider.
"In the beginning, I felt very good in the snow," said Vanthourenhout.
"I went full for the victory but saw Wout (Van Aert) directly in my wheel and in a straight line he was a little bit stronger.
"We know Wout Van Aert so I'm very happy with second place. It was very special (atmosphere) and just like in America.
"Everybody was cheering for everyone while in Belgium it is just for one rider so it was very good."
Meanwhile, Pidcock took his first World Cup cyclo-cross podium of the season and said the course at Val di Sole became more difficult as the race went on.
"I think we both made a lot of mistakes in the final few laps," said Pidcock.
"As it was freezing the ruts were freezing at it was really tricky, really technical. I just tried to stay as concentrated as possible.
"I think it worked pretty well, the snow is completely different to what we are all used to racing in and it's a good start towards trying to get cyclo-cross in the Olympics."
Pidcock will continue his cyclo-cross campaign at Namur next Sunday, a course he finished third on last season.
"Hopefully next weekend I'm good," said Pidcock.
"I think I'm getting my legs pretty fast so I think next week I should be at the front. I'm not saying I'll be in my top shape but I think it will be a good race.
"I look forward to getting back in the mud, I think it's a bit more my thing. This snow is a bit too much like sand."
How it unfolded
A unique course greeted riders for the ninth round of the cyclo-cross World Cup with freezing conditions at the Nordic skiing centre in Vermiglio, which sits at an altitude of 1,261 metres at the foot of the Passo del Tonale.
Absent at Val di Sole were Baloise Trek Lions riders Toon Aerts and European champion Lars Van der Haar who chose a warm-weather training camp in Majorca in preparation for a busy Christmas period.
After missing the opening part of the cyclo-cross season Wout Van Aert (Jumbo – Visma) started from the second row while Tom Pidcock (INEOS Grenadiers) was even further back.
Michael Vanthourenhout (Pauwels Sauzen - Bingoal) led a small field of 33 riders through the early stages of the snowy course while Van Aert quickly moved into the top five positions.
After starting further back Pidcock was placed in 17th with work to do after the opening corners.
Van Aert had won the Ethias Cross in Essen the previous day and then made the long trip to the Italian Alps but looked in good form.
The Belgian champion showcased his skills on the opening lap to pass World Cup leader Eli Iserbyt (Pauwels Sauzen - Bingoal) before bridging up to Vanthourenhout.
The trio led after the opening lap with a small gap over the chasers including Pidcock who sat in seventh position.
After the starting straight Van Aert took the lead and as he put down the power Vanthourenhout and Iserbyt were struggling to follow in the slippery conditions.
Van Aert looked smooth in the difficult snow conditions and was also using his running strength to put his rivals under pressure.
Pauwels Sauzen – Bingoal rider Vanthourenhout was trying to match his fellow Belgian and sat just five seconds back after the second lap with Iserbyt 14 seconds behind.
Chasing a podium position Quinten Hermans (Tormans - Circus Cyclo-Cross Team) was joined by Pidcock chasing down Iserbyt who lost time by crashing in the deep snow.
British champion Pidcock was the quickest rider on the course during the third lap passing Hermans on the finishing straight and going in pursuit of rival Iserbyt.
At the head of proceedings, Van Aert was pushing the course limits at the midway point leading by 15 from Vanthourenhout.
A mistake by Iserbyt on the short climb saw the Belgian lose his footing and Pidcock passed with Hermans also in the battle for the podium positions 31 seconds behind Van Aert.
With three laps remaining Van Aert led by 26 seconds from Vanthourenhout while Pidcock sat a further 17 seconds behind leading Hermans and Iserbyt.
Feeling at home in the snow conditions Swiss rider Kevin Kuhn (Tormans - Circus Cyclo-Cross Team) was having a season's best World Cup performance finishing seventh.
After battling when they were under-23 riders Iserbyt put Pidcock under pressure in the battle for third place passing his rival while Hermans was also in close attendance.
Olympic mountain bike champion Pidcock rallied using his skills to pass Iserbyt again entering the final two laps of racing.
Hermans was tiring in the battle for third and crashing into the course netting on an uphill dismount and lost vital time.
On the penultimate lap, Van Aert also had problems crashing over the bars but maintained a gap of over 30 seconds on Vanthourenhout.
Taking the last lap bell Van Aert led by 41 seconds while Pidcock sat 10 seconds ahead of Iserbyt who had suffered another crash.
The determination of Iserbyt was clear on the last lap using his running speed to close the gap back to third-placed Pidcock.
After pushing his limit on the running section Iserbyt then made a series of small errors which allowed Pidcock to re-establish a small margin to take third.
Iserbyt now has a healthy lead in the World Cup of 101 points over Toon Aerts heading into two rounds next weekend in Rucphen on Saturday and Namur the following day.
Full Results

| Pos. | Rider Name (Country) Team | Result |
| --- | --- | --- |
| 1 | Wout Van Aert (Bel) Jumbo-Visma | 0:59:27 |
| 2 | Michael Vanthourenhout (Bel) Pauwels Sauzen - Bingoal | 0:00:49 |
| 3 | Thomas Pidcock (GBr) Ineos Grenadiers | 0:01:28 |
| 4 | Eli Iserbyt (Bel) Pauwels Sauzen - Bingoal | 0:01:44 |
| 5 | Quinten Hermans (Bel) Intermarché-Wanty-Gobert Matériaux | 0:02:15 |
| 6 | Niels Vandeputte (Bel) Alpecin - Fenix | 0:02:16 |
| 7 | Kevin Kuhn (Swi) Tormans - Circus Cyclo Cross Team | 0:02:29 |
| 8 | Daan Soete (Bel) CX Team Deschacht-group Hens-containers Maes | 0:02:46 |
| 9 | Toon Vandebosch (Bel) Pauwels Sauzen - Bingoal | 0:03:36 |
| 10 | Corne van Kessel (Ned) Intermarché-Wanty-Gobert Matériaux | 0:03:52 |
| 11 | Vincent Baestaens (Bel) CX Team Deschacht-group Hens-containers Maes | 0:03:58 |
| 12 | Diether Sweeck (Bel) Alpecin-Fenix | 0:04:17 |
| 13 | Tom Meeusen (Bel) CX Team Deschacht-group Hens-containers Maes | 0:04:18 |
| 14 | Marcel Meisen (Ger) Alpecin-Fenix | 0:04:42 |
| 15 | Filippo Fontana (Ita) | 0:06:03 |
| 16 | Gioele Bertolini (Ita) | 0:06:14 |
| 17 | Jakob Dorigoni (Ita) | |
| 18 | Cristian Cominelli (Ita) | 0:07:05 |
| 19 | Ben Turner (GBr) Trinity Racing | 0:07:38 |
| 20 | Samuele Leone (Ita) | 0:07:51 |
| 21 | Antoine Huby (Fra) Cross Team Legendre | 0:08:10 |
| 22 | Nicolas Samparisi (Ita) KTM Alchemist Powered by Brenta Brakes | 0:08:27 |
| 23 | Lubomír Petruš (Cze) | 0:08:43 |
| 24 | Matteo Oppizzi (Swi) | 0:09:18 |
| 25 | Antonio Folcarelli (Ita) | |
| 26 | Marco Pavan (Ita) | |
| 27 | Filippo Agostinacchio (Ita) | |
| 28 | Lorenzo Masciarelli (Ita) Pauwels Sauzen - Bingoal | |
| 29 | Lorenzo Samparisi (Ita) KTM Alchemist Powered by Brenta Brakes | |
| 30 | Davide Toneatti (Ita) | |
| 31 | Nicolas Bard (Swi) | |
| 32 | Tommaso Bergagna (Ita) | |
| 33 | Philipp Heigl (Aut) | |
| DNS | Hannes Jeker (Swi) | |

Thank you for reading 5 articles this month* Join now for unlimited access
Enjoy your first month for just £1 / $1 / €1
*Read 5 free articles per month without a subscription

Join now for unlimited access
Try your first month for just £1 / $1 / €1
Sign up to the Cyclingnews Newsletter. You can unsubscribe at any time. For more information about how to do this, and how we hold your data, please see our privacy policy
Thank you for signing up to Cycling News. You will receive a verification email shortly.
There was a problem. Please refresh the page and try again.