Early Verdict
An excellent first road or race bike with brilliant handling characteristics
Pros
+

Fantastic handling

+

Efficient power transfer

+

Aerodynamic alloy frame
Cons
-

The included 26c tyres are too narrow for the frame stiffness

-

Bottle cage bolts rounded off at first use
You can trust Cyclingnews Our experts spend countless hours testing cycling tech and will always share honest, unbiased advice to help you choose. Find out more about how we test.
As road bikes go, the Allez has an impressive pedigree; released in 1981 alongside the Stumpjumper and Sequoia it's been in production in some guise ever since. Previously the flagship road bike before the release of the Tarmac and Roubaix, where it felt somewhat relegated to 'entry level' status as the cycling world shunned alloy in favour of carbon. Specialized looked to rectify this in 2015 with the Venge-inspired first iteration of the Allez Sprint.
For many of us, the Allez represents a first 'proper' road bike. My first road bike was an Allez. My best friend's first road bike was an Allez, as was my Stepdad's. The previous version holds a place in our best budget road bikes thanks to an excellent frameset and reasonable build that's prime for upgrading down the line. Will the new version deliver the same?
Is it, as Specialized claim, the first alloy superbike? Perhaps the Ltd model, bedecked with carbon finishing kit and electronic gearing, but I think most of us would struggle to view a 105 equipped alloy bike with mechanical gearing as a superbike, regardless of how it compares to its metallic peers.
Design and aesthetics
To say the design is 'inspired' by the Tarmac SL7 is very much like saying the sphynx and pyramid ensemble in Las Vegas are inspired by those found just outside Cairo; they're basically the same from far enough away. The geometry of the new Allez Sprint is identical to that of the SL7 is every meaningful way, save for a slightly taller headtube by a matter of a few milimetres.
The tubes are also heavily reminiscent of its carbon sibling, with heavy use of hydroforming allowing extremely oversized diameters at the tube junctions, and an aerodynamically optimised seat tube that accepts an identical seatpost to the latest Tarmac. The headtube, the most complex ever created by the Big S, is sculpted into a subtle hourglass shape to improve airflow, which adds an elegance to the front end rarely seen on alloy bikes, and flows well into the same fork as seen on the SL7.
Given part of the appeal for the Allez for many is that it makes a prime base for upgrades, and that the same frame is shared with the much more race-ready Ltd version, integrated cabling is no surprise, but it is heartening to see Specialized opt for external cables until they enter the headtube on the Comp model, rather than the fully internal system on the Ltd. This will surely be a boon to budding home mechanics who want to work on their own bikes, as will the threaded BSA bottom bracket.
In order to reduce flex at the bottom bracket, Specialized has taken the unusual step of integrating the bottom bracket into the downtube itself, rather than relying on a separate tube. This, it claims, creates a stiffer pedalling platform and allows for easier access for the welder, resulting in higher quality welds.
The same reasoning is behind offsetting the welds at the head tube further down the top tube and down tube. It moves the weld away from a high-stress area, and makes for an easier time for the welder, but to my eyes, it makes for quite an ugly front end. Aesthetics are of course subjective, but having the welds so far behind where the headtube joins would usually be gives the Allez Sprint the appearance of having had its headtube replaced.
Another aspect of design I wasn't fond of was the bottle cage bolts, which I had to replace immediately. It's no exaggeration to say they're the worst I've come across. The soft alloy combined with a smaller-than-usual hex size is a risky choice at the best of times. Combine this with a button top, rather than flat sides, and rounding that extends into the hex area itself meant my torque wrench rounded the first bolt immediately. I figured I may have been at fault, and so went more gently with the second, which also rounded. As they are button-topped they were impossible to remove with pliers, and so I had to file flats into the sides to gain purchase enough to extract them before replacing them with some more sturdy, flat-sided options.
Black bikes are often vilified as dull, having become so ubiquitous in recent years. The black and silver paintwork on my Allez Sprint isn't exactly what anyone would call jazzy, but as black bikes go it's extremely well executed. From afar it's stealthy, but up close, when the sun hits the tubing, there's glitter in the paint that deepens it, along with a brushed effect to the silver that certainly makes it feel more premium. I must say I'm not a huge fan of the turquoise offering, but there's no accounting for taste. If jazzy paint is your MO however, the frameset-only options have an array of exciting options to entice you.
Performance
Things have come on a long way since my 2012 Allez, that's for sure. The power transfer is immediately noticeable, presumably aided by the innovative bottom bracket design, coupled with chainstays that are heavily ovalised at the BB end. Interestingly Specialized has done away with a chainstay bridge, which may have made things too stiff, as well as reducing tyre clearance. The 26mm tyres that come as stock on all full builds came up a half-millimetre wider, but there's room for 32mm if you want to go larger (spoiler alert: you'll want to go wider).
The Allez Sprint Ltd is claimed to be the fastest alloy bike ever, a full 41s faster than the previous model over 40km. While the Comp doesn't have the full aero suite of deeper carbon wheels and aero handlebars with fully internal cables, it holds its speed remarkably well on the flat. The DT Swiss R470 wheelset isn't overly deep and so doesn't exactly carve through the ether, but they do an admirable job at this price point and are stiff enough to stand up to fast cornering. The rear hub could engage a little faster for my liking, but I'm really nitpicking here.
The groupset is exceptional; crisp, reliable, and accurate shifts out of the box, along with well-placed barrel adjusters to fine-tune things on the fly. Given my testing is done in the famously hilly Lake District I could have done with a larger cassette than the 11-28, but for those living in less topographically extreme locations, or those with race ambitions, then it's probably ideal.
The brakes were the only part of the groupset I wasn't overly enamoured with initially. They were a little grabby, especially on steep descents, but this is often the way with fresh pads in hydro systems. Once they bedded in a little more, they mellowed out to a pretty exceptional pair of anchors. On one wet ride, a junction appeared out of nowhere - I suspect I was daydreaming of cheese on toast at this point - and I had to undertake a full on emergency stop, which, even in the wet, was achieved without any wheel lockup.
On longer rides, the bars were excellent. A good shape, not too much drop, though I appreciate bar shape, like saddles, are a personal choice. After a while though, the 42cm width seemed at odds with the performance aims of the bike: Too wide to feel racy, and though comfortable for big outings they felt cumbersome. A 38cm, or even slimmer, would be a reasonably cheap swap I'd make to eke out a few more watts, and also improve the feel of things.
Good componentry is one thing, but it's no good on a bike that rides like trash. Fortunately, there's no such issue here - The handling is sublime, with a tyre-based caveat. The frameset is extremely stiff. I think we're beyond blaming that on the material properties of aluminium at this point and can attribute it to design. There's nothing wrong with ultra-stiff frames, but I did find things a little uncomfortable until I dropped 8-10psi out of the tyres, which improved things greatly over the rough roads of Cumbria, but did make things a little bouncy. My advice would be to stick some 30mm rubber on if you live anywhere with sub-standard tarmac.
Once I'd dialled the pressures in, the whole bike felt more balanced and was among the best handling road bikes I've ridden. Despite having relatively aggressive geometry, as you'd expect mirroring the SL7, the front end never felt twitchy like some bikes that are geared towards crit racing do (my Bowman, for example). Nimble, and agile, yes, but without that air of instability that comes with an overly steep head angle. As an occasionally nervous descender, it added a sprinkle of confidence I've not felt in a while, which I also partially attribute to the excellent, if narrow, tyres. Tyres are often a place where companies can shave the build price down, so having rubber as good as the Specialized Turbo Pro as stock was a big plus.
I am blessed with the ability to do either majestically hilly Lakeland rides from my front door, or pan flat blasts for 75km or so along the edge of an estuary. On these pancake rides the ability of the Allez Sprint to hold its speed on the flat compared to my own alloy road bike, a 2017 Bowman Palace:R, was noticeable. It wasn't a performance gulf as such, but there's certainly a marked difference between the two, but then again five years is a long time in bike development terms.
Sprinting and climbing out of the saddle really intrigued me. The power transfer was better than I was expecting, and so when climbing, I initially found the next pedal stroke arriving a little sooner than expected, which occasionally threw me off my rhythm. The same happened while sprinting on the flat too. Being too efficient can hardly be levelled as a criticism, especially as after a few efforts I soon got used to it, so instead I'll chalk it up as just something to be aware of. Short hill sprints were where the Allez Sprint really shone, I believe down to the bottom bracket design. It didn't so much dart up them in the manner of my old Canyon Ultimate, but rather encouraged me to muscle over each ramp to really make use of the pedalling platform. Sure, it's not as light as my Canyon was, but it is lighter than the equivalent CAAD13. In any case, weight wasn't ever really anything that bothered me.
The stiffness of the frameset, combined with the pressures required to safely run 26mm rubber on UK roads had the unfortunate downside of sometimes having the real wheel physically ping off the tarmac, which does slightly upset your rhythm. It was a rare occurrence, as was the time on fast descents where a jolt would remove my hands from the bars momentarily on wet rides, but it's worth noting. It's also something that would be alleviated greatly by wider tyres (can you spot the running theme yet?)
The best aluminium road bikes are often required to have a duality that is rarely asked of any other kind of bike. The best road bikes are rarely, if ever, used for commuting. Conversely you'd be massively hamstrung if you turned up to a bike race on one of the best commuter bikes. Alloy road bikes often have to do both: I used to commute on my Allez, and then take it to crit sessions at the weekend for fear of snapping my carbon Canyon. They're used as winter bikes and office transport all at once, and so while I was down in the South East at Specialized HQ looking at some vintage Allez models, I rode the Allez Sprint through London and back to have dinner with a friend.
If you're a fan, like I am, of darting in and out of traffic the Allez Sprint has the potential to make an excellent go-fast commuter, by the same attributes that give it such potential as a race bike, too. The handling and power transfer are as much a benefit in a twisty crit track as they are getting out of a T-junction before the number 52 bus gets in front of you. Even more so than with general riding, the experience was muted by too-narrow tyres, which, on broken and potholed London streets in combination with such a stiff chassis, was uncomfortable. The Power saddle that comes with the bike is excellent, and the seatpost offers noticeable deflection, but they can only do so much. If you're going to use an Allez Sprint across town then I'd just max out the tyre capacity with something from our list of best road bike tyres.
One thing I think a bike at this price point is lacking is mudguard mounts. I appreciate that it now aims for a much more race-facing clientele than the non-Sprint versions of the Allez, but it will undoubtedly be the only bike in some riders' stables, and will therefore be used year-round. Sure, you can use clip-ons, but they are significantly worse. If the Enve Custom Road can be made with mudguard mounts, so can the Allez Sprint (and virtually every other bike).
Verdict
At the heart of this bike is a truly exceptional frameset, which has the potential to be many things to many different riders with a few swaps. For those taking their first foray into serious road riding, the Comp build represents a pretty incredible option for a first bike, something that only really a high end aluminium frameset can achieve.
For budding racers, a simple wheel swap to something more aero, and a set of narrower (and probably aero optimised) bars would create a formidable race-day option at any level, and you could keep the stock wheels for your training rides, too, while occasional commuting duties isn't out of the question, subject to wider tyres.
Design is always about compromise however, and pairing such a stiff frameset with 26mm tyres is the wrong choice for more or less any riding in the UK in my view. For racing on a dedicated velopark I've no doubt it's fine, but for longer riding, commuting, or street circuits where you'd benefit from lower pressures, then I think 30mm would have been a better choice, given the majority of riders won't actually be racing.
The elephant in the room that I've avoided touching on until now is the price; upon release, the majority of reactions I saw were variations on "That's too expensive for an aluminium bike". Yes, when compared to the majority of alloy road bikes it is more expensive, but when compared to race-ready carbon machines, among which it can definitely hold its own, it looks like a much more wallet-friendly purchase. You've just got to look past the material snobbery that's endemic in the industry.
Swipe to scroll horizontally
Testing scorecard and notes

| Attributes | Notes | Rating |
| --- | --- | --- |
| Design and aesthetics | A very pleasing silhouette, though the option of black or turquoise are a little bland. Ugly welds, too, however much they add to the performance | 7/10 |
| Components | Mechanical Hydro Shimano 105 is an exceptional groupset, but the tyres and bars don't allow the bike to live up to its potential | 7/10 |
| Performance, handling and geometry | Super stiff power transfer with incredible, confidence inspiring handling. Aero too, which is noticeable on the flat. Better than any alloy bike I've ridden | 9/10 |
| Weight | Weighing in at 8.8kg it is lighter than the equivalent CAAD13. Heavier than carbon race bikes, but it is cheaper too | 9/10 |
| Value for money | Expensive for an alloy bike, but as a genuinely capable race bike it's a steal | 9/10 |
| Overall rating | Row 5 - Cell 1 | 82% |
Logbook: Specialized Allez Sprint Comp
Temperature: 0 to 15 degrees
Weather: Sunny and calm through to rain and gales
Road surface: Mixed surfaces
Route: Lake District climbs, pan flat estuary, 5km Crit simulation circuits, crosstown London
Rides: 6
Mileage: 300km
Tech Specs
Price: £2,650 / €3,500 / $3,000
Frame: Specialized Allez Sprint
Size: 56cm
Weight: TBC
Groupset: Shimano 105 R7000
Crankset: Shimano 105 R7000 52-36
Cassette: Shimano 105 11-28
Wheels: DT Swiss R470
Brakes: Shimano R7070
Handlebar: Specialized Shallow Drop
Stem: Specialized
Seatpost: S-Works Tarmac Seatpost
Saddle: Specialized Power
Tyres: Specialized Turbo Pro 26mm

Thank you for reading 5 articles in the past 30 days*
Join now for unlimited access
Enjoy your first month for just £1 / $1 / €1
*Read any 5 articles for free in each 30-day period, this automatically resets
After your trial you will be billed £4.99 $7.99 €5.99 per month, cancel anytime. Or sign up for one year for just £49 $79 €59

Join now for unlimited access
Try your first month for just £1 / $1 / €1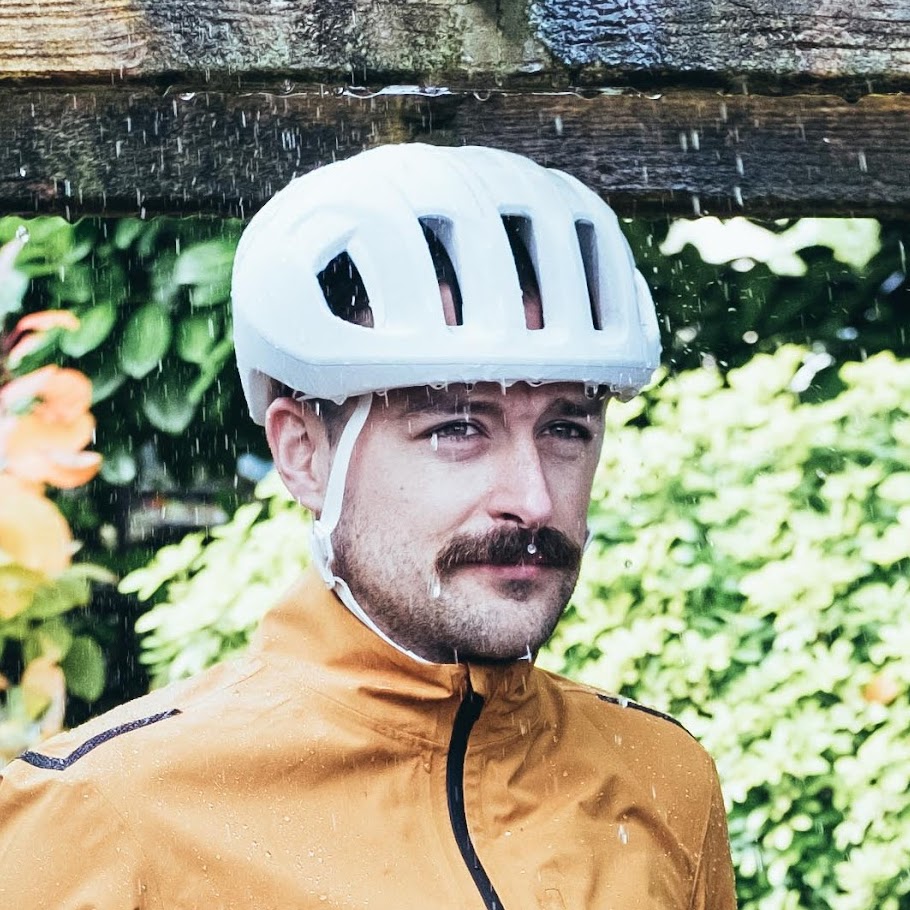 Will joined the Cyclingnews team as a reviews writer in 2022, having previously written for Cyclist, BikeRadar and Advntr. There are very few types of cycling he's not dabbled in, and he has a particular affection for older bikes and long lasting components. Road riding was his first love, before graduating to racing CX in Yorkshire. He's been touring on a vintage tandem all the way through to fixed gear gravel riding and MTB too. When he's not out riding one of his many bikes he can usually be found in the garage tinkering with another of them, or getting obsessive about tyres. Also, as he doesn't use Zwift, he's our go-to guy for bad weather testing... bless him.
Rides: Custom Zetland Audax, Bowman Palace:R, Peugeot Grand Tourisme Tandem, Falcon Explorer Tracklocross, Fairlight Secan & Strael
What is a hands on review?
'Hands on reviews' are a journalist's first impressions of a piece of kit based on spending some time with it. It may be just a few moments, or a few hours. The important thing is we have been able to play with it ourselves and can give you some sense of what it's like to use, even if it's only an embryonic view.