FDJ Nouvelle-Aquitaine Futuroscope finalises 14-rider roster for 2022
By Cyclingnews
Ambitious team aims to shine at Tour de France Femmes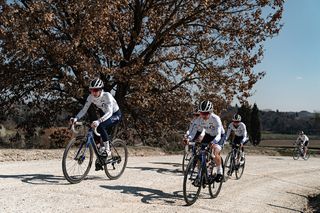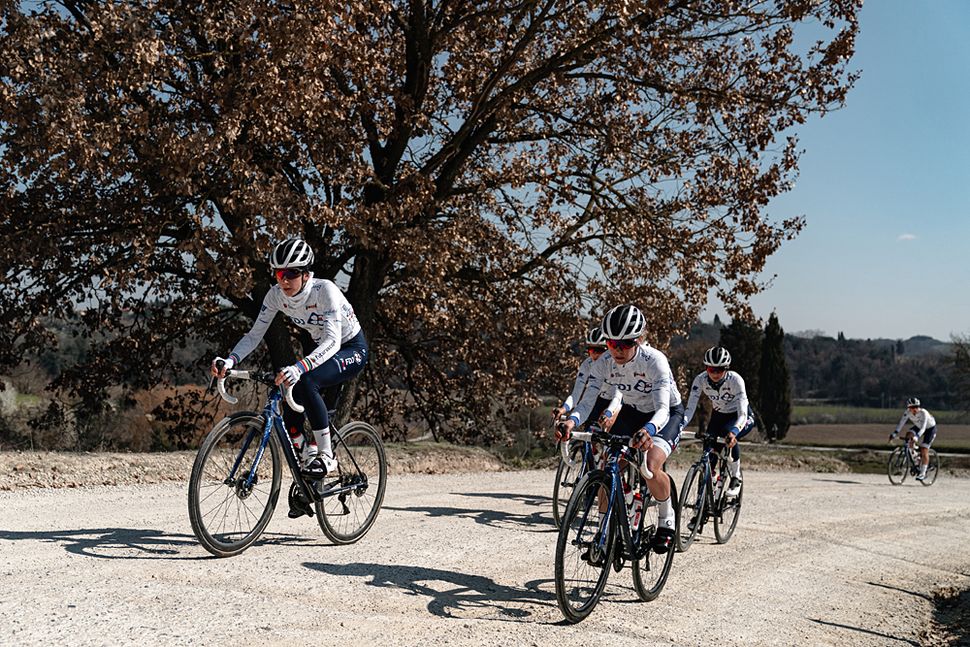 (Image credit: Thomas Maheux)
FDJ Nouvelle-Aquitaine Futuroscope have finalised their 14-rider roster for 2022.
The team's new signings include Grace Brown from Team BikeExchange and Vittoria Guazzini from Valcar Travel&Service. The France-based Women's WorldTeam has designed a roster with an aim to contest the new Tour de France Femmes, according to team manager Stephen Delcourt.
"We have wanted to stabilize and strengthen a shining and growing strength since 2020. We have the second youngest team of UCI Women's WorldTour, which allows us to project into the future. Our fourth place in the World Ranking demonstrates our collective rise," Delcourt said.
"Grace Brown's arrival is a top-notch reinforcement that will allow us to project forward into the Classics but also aim to win it on timed events. Vittoria [Guazzini] is pure talent, and we want to accompany her in the long term, she is part of generation 2000 like Jade [Wiel] and Marie [Le Net]."
The 14-rider roster is complete with Stine Borgli, Grace Brown, Marta Cavalli, Brodie Chapman, Clara Copponi, Eugénie Duval, Emilia Fahlin, Maëlle Grossetete, Vittoria Guazzini, Victorie Guilman, Marie Le Net, Cecilie Uttrup Ludwig and Evita Muzic.
FDJ Nouvelle-Aquitaine Futuroscope formed in 2006 under the title Vienna Futuroscope. The team have risen to become one of the nine Women'sWorldTour teams competing in 2021 and currently ranked fourth in the world.
Delcourt has built FDJ Nouvelle-Aquitaine Futuroscope on a dream of one day winning the women's Tour de France, and he has set the team's primary goal on contesting the coveted yellow jersey at the Tour de France Femmes in 2022.
"We have fourteen cyclists with a young, stable and ambitious workforce, six nationalities, and a crazy desire to shine on the roads of the future Tour de France Femmes," Delcourt said.
The 2021 team will compete in a range of late-season Women's WorldTour events; GP Plouay on August 31, Challenge by La Vuelta from September 2-5 and Paris-Roubaix on October 2.
"We still have multiple opportunities to shine in this end season, Plouay, La Vuelta but above all Paris-Roubaix will be the big goals ahead," Delcourt said.
Sign up to the Cyclingnews Newsletter. You can unsubscribe at any time. For more information about how to do this, and how we hold your data, please see our privacy policy
Thank you for signing up to Cycling News. You will receive a verification email shortly.
There was a problem. Please refresh the page and try again.