Should you wear a mask while cycling during COVID-19?
If you can't avoid being near others you might consider it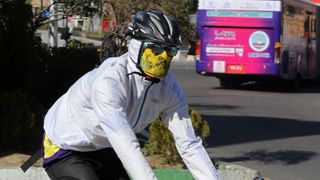 (Image credit: Getty Images)
The COVID-19 pandemic is serious: millions have lost their lives, the global known infection count has nearly surpassed 100 million and there could be millions more who are infected and don't know it. Even during this time of lockdown, exercising outdoors is encouraged to keep people healthy and somewhat sane. But should you be wearing a mask?
However, science has changed some as we begin to know more about the virus and how it is spread. The SARS-CoV-2 coronavirus that causes COVID is minuscule but present in huge numbers in the mucous membranes - whether they have symptoms or not - early in an infection.
The fact that this virus spreads easily before people know they have it is part of the reason it has become so hard to control. This is why governments around the world are encouraging people to wear masks to prevent passing the virus along.
It's important to note that masks are mainly not to protect you, they're to protect the people around you - to keep your breath which might contain droplets big enough to carry infectious particles from landing on people or surfaces where they can be unwittingly picked up.
At the start of the outbreak, governments were discouraging the use of masks for several reasons: the riskiest places are hospitals full of infectious COVID-19 patients and healthcare workers need masks and protective gear. The no-mask message was sent in part to keep people from hoarding them and causing shortages for doctors and nurses, but also because using masks to prevent being infected takes skill and training that most people don't have.
The situation has changed over the course of a year, with new variants that appear to be more infectious spreading like wildfire and once again threatening lockdowns.
Scientists previously assumed that airborne spread of the virus was restricted to enclosed indoor places packed with people - places where the amount of virus in the air could be high enough to cause infections. The great outdoors – where the air circulates and dilutes the virus – is generally thought to be safe, but there have been instances of people becoming infected with SARS-CoV-2 while outdoors.
Being outdoors is still far safer than being inside but you should still be practicing physical distancing while exercising, even in the open air.
If you're in a city where there are hundreds of people using the same bike lanes and paths, a mask might be a good way to keep your fellow cyclists safe.
The hotly contested Belgian aerodynamic study of how the droplets you exhale can follow behind in your slipstream suggests riders should keep roughly 20 metres apart when riding in a line at 30kph. That is hard to do in a city!
Wearing a mask can keep your exhalations closer to you, but it can also cause a few issues. A mask tight enough to protect you will be hard to breathe through, and the build-up of moisture inside the mask will end up making it less effective and uncomfortable.
A good option might be a stretchy neck gaiter that you can pull up over your nose and mouth if you find yourself near other people.
If you want to give yourself more protection from the people in front of you, Allan Lim of Skratch Labs recommends adding some waterproof material to the front of the gaiter.
It is believed that the virus can also find its way in through your eyes, so opting for a pair of the best cycling glasses that protect your eyes are important. Want to go all out and get an aerodynamic advantage too? Bust out that old-time trial helmet with the visor attached - our guide to the best aero helmets has two worth considering.
Don't worry about looking silly - things have gotten very strange in the world so nobody will be that surprised.
Face masks - USA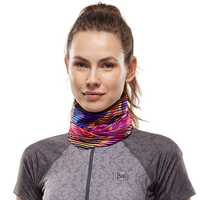 Buff | From $15 at REI.com
As a cyclist, you'll probably be familiar with the humble Buff. Ever versatile, the neck gaiter, head warmer and ear warmer can also be used as a face mask, whether cycling or not.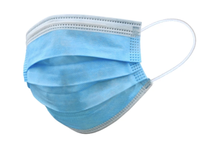 Disposable | $34.99 (pack of 50) at Mask Central
Mask Central is selling multipacks of CE certified, FDA registered disposable face masks from $34.99. They're made up of three layers to filter the air, and they even have masks for professionals working in healthcare.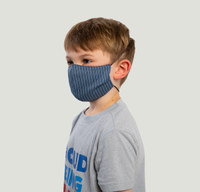 Adult and child masks | From $10 at Savilino
Savalino is recruiting tailors in the Austin, TX area to service demand as the brand switches its focus from providing aprons to the restaurant trade.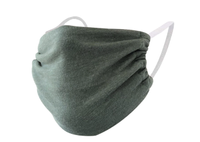 Cloth (reusable) | $25 (Pack of 5) at Radian
These aren't for healthcare staff, but for the layperson, they'll improve protection with comfort. These are washable, reusable and will set you back $5 per mask.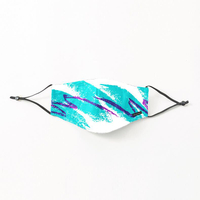 Sock Fancy | $12 at Sock Fancy
Perhaps unsurprisingly, Sock Fancy usually makes socks, but like many other brands, it's pivoted it's business model toward face masks. These are triple-layered to balance softness, protection and water-resistance.
Face masks - UK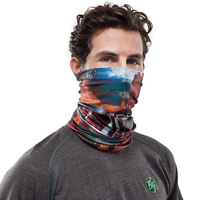 Buff | From £12 at Cotswold Outdoor
Buff is one of the most versatile products a cyclist can buy, and many of us will be familiar with how they can help during cold winter months. During these strange times, a Buff can be repurposed as a mask.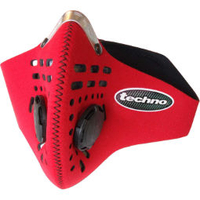 Anti-pollution | From £27.99 at Wiggle
Originally designed for cyclists who often ride on highly-polluted city streets, these masks provide a perfect balance of breathability and protection, without being sweaty or uncomfortable.

Thank you for reading 5 articles in the past 30 days*
Join now for unlimited access
Enjoy your first month for just £1 / $1 / €1
*Read any 5 articles for free in each 30-day period, this automatically resets
After your trial you will be billed £4.99 $7.99 €5.99 per month, cancel anytime. Or sign up for one year for just £49 $79 €59

Join now for unlimited access
Try your first month for just £1 / $1 / €1