Kaden Groves on precipice of becoming first Australian winner of Vuelta a España green jersey
'It's starting to feel real, as long as we can have a really good final week'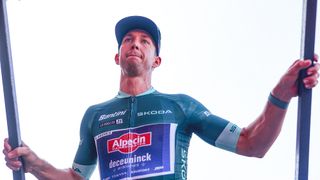 (Image credit: ASO/ SprintCyclingAgency)

Kaden Groves knows that the green jersey at the Vuelta a España is not always synonymous with sprinters like himself.
Sure, sprinters have won it before. Fabio Jakobsen in 2021, Mark Cavendish in 2010 and Andre Greipel 12 months before that. But dispersed between those names on the honour roll are the likes of former race champions Primož Roglič and Chris Froome, as well as Alejandro Valverde.
"The way I look at it, in the Vuelta, is it's not the best sprinter's jersey, it's the points classification! It can be a very mixed bag wearing the green jersey," Groves tells Cyclingnews on the Vuelta's second rest day.
The Alpecin-Deceuninck recruit is mindful of Remco Evenepoel (Soudal-QuickStep) circling in second on the classification and is preparing to do more than win the two remaining bunch sprints this week to keep the Belgian wonderkid at bay and become the first Australian to claim the jersey.
Defending overall champion Evenepoel is focusing on stage wins, having lost significant time to the elite Jumbo-Visma trio of Sepp Kuss, Roglič and Tour de France winner Jonas Vingegaard, who are currently top three on general classification.
"We have to start capitalising on the intermediate sprints," Groves said.
"Remco is now second on points, although I know he's not even interested in the points. However, with his stage win, he gets the points anyway. So, we've got to continue chipping away at that.
"He's in the polka dot jersey, and I know he's not trying to come back in GC, I believe he's just going to go for stage wins, but since the points system is so heavily weighted towards even the mountain-top finishes ... I expect him to slowly keep chipping away and come closer to me."

So far, however, in the two days of racing since the rest day, the gap to Evenepoel has remained and in fact even extended slightly – growing from 73 points to 76. Groves got out in the break to claim 20 intermediate sprint points on stage 16, while Evenepoel took a mid-race haul the next day, claiming 17 points when he took second in the intermediate sprint. That leaves Groves with a gap that is not insurmountable but is certainly large enough to bode well for the Australian, given there is just one mountain stage, one hilly day and two sprint stages to go.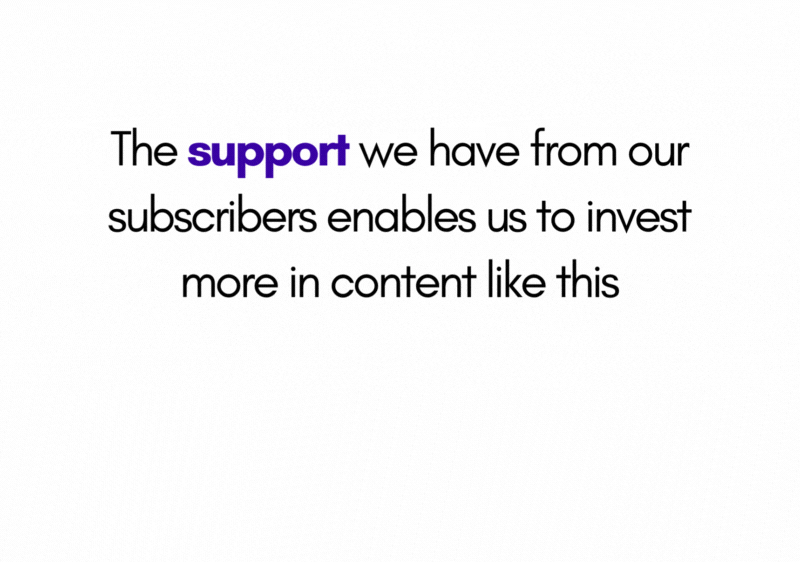 Groves, in his second appearance at the Vuelta and career third Grand Tour, has made great strides and is physically up to the task with his young team that is down to six riders after an ill Sam Gaze abandoned and Robbe Ghys left with saddle sores.
Groves won two consecutive stages in the first week, during which the camaraderie within the team was evident in his drilled lead-outs to the line and on social media.
"It's a pleasure working for a guy like you! Amazing team effort," Ghys wrote to Groves on Instagram after his second win on stage five.
Around that has been two runner-up places and the constant fight for green, which has and will continue to see Groves racing not just on flat stages that suit him but also digging deep on terrain that doesn't, for every single point he can garner.
"I'm confident in my own ability, but there are still some really hard days where I do not think I can contend in the intermediate sprints, so we're really going to have to make some breakaways, myself personally, whether that's tomorrow already we need to see, but we're certainly not comfortable yet, and we need more points," Groves said, the day before setting out in the stage 16 break.
"So, we do have our sights set on [stage] 19 and obviously 21 as the next sprints, but we also can't be giving away opportunities for other riders to take intermediates because the points system is so heavy towards them.
"It's been a tough week for points for me because I've really tried to get in the breakaways, but unfortunately, the parcours, it's been, I would say, almost impossible for me to climb with these guys some days," Groves continues.
"But physically, I'm doing really well. I think a lot of the team is. The fatigue would maybe just be the stress, pressure and mental side of really trying to hang in there, but we're doing well."
Groves joined Alpecin-Deceuninck this year, following three full seasons at what is now Jayco-Alula. He made his Vuelta and Grand Tour debut with that outfit last year, winning a stage, but shared leadership duties and status.
"I've taken big steps physically this year joining Alpecin. We've done a lot more altitude camps, we've developed my engine a bit better, but also, it's a different dynamic for me and a new position in the team – being a full leader," he said.
"So, there are some challenges with pressure, but it also means I get the freedom to target the stages that I want, whereas my first Grand Tour last year, we were there with Simon Yates, so he also is taking guys for support and also taking that pressure off me."
At the Vuelta now, the onus is all on him and his team, which hasn't had a lot of help in a bunch.
"The guys have done a lot of hard work controlling. We haven't had any help really since stage two," Groves continues.
"Since then, everyone has looked to us as outright favourites, which hasn't been easy for the guys, but we're really happy and hoping to hopefully get stage number three and hold onto this green jersey."
There are fewer sprinters at the Vuelta this season, which Groves said hasn't made bunch kicks harder to control but has meant Alpecin-Deceuninck has had to be mindful of the size of the escapes on the few and far between flat stages. That they've done that with a team that originally included four Grand Tour debutants, and now two, is impressive.
"As far as controlling, we've got Jason Osborne and Jimmy Janssens, they've been doing a super good job," Groves said.
"We've just been making sure the composition of the breakaway is super small.
"It is quite a disadvantage not having a couple of other sprinters just to have more trains going in the final because now it's a bit more of a washing machine with the GC teams just racing for three kilometres to go, whereas we kind of go into the last kilometre."
Groves speaks about his teammates, who he spent a couple of weeks with at altitude training in the lead-up to the race, with a familiarity that elsewhere can take seasons to develop and sometimes doesn't.
It's helped him deal with the pressure of being a favourite and that which he has placed on himself to perform.
"I don't have a problem with it, I quite enjoy it," he said.
"I can rely on my teammates a lot, so through them, I get to offload a bit of that pressure as they really know what they're doing, and I'm here with an experienced group of guys, especially Edward Planckaert, being the captain on the road, keeping my head on. In the end, I get to follow him, and he sets up a lot of things for me also.
"My management and directors and team are super supportive, and they really believe in me, so there's no pressure on that side of things.
"Being in a race also where you're considered a favourite, I think it's a first for me, so I'd like to think I've lifted to the occasion pretty well, but my teammates are also here making me look pretty good."
The Queenslander's Vuelta is definitely already a success, but tellingly, he still wants more.
"Our expectations coming in here, we were chasing stage wins. Minimum one to keep the team's winning streak going! And then we also know the points jersey sort of comes with the consistency of being good on the stages," Groves said.
"I wouldn't say it's a bonus because I have been thinking about it for already a long time, but now it's starting to feel real, as long as we can have a really good final week."

Get The Leadout Newsletter
The latest race content, interviews, features, reviews and expert buying guides, direct to your inbox!