Best GoPro cameras
Capture your adventures with the best GoPros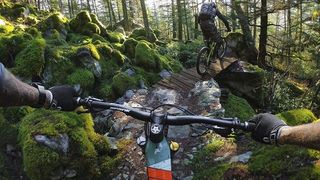 (Image credit: GoPro)
GoPro cameras offer a wealth of features beyond simply being a small, waterproof and crash-proof camera that can be mounted to anything. With all these extra features, choosing the best one for cycling is now a lot more complicated.
Not simply video, GoPro cameras come with photo and time-lapse features as well as live streaming and GPS, so that whether you are on a family holiday or shooting a tv show, you have everything required to capture amazing moments. However, a cyclist's needs from a GoPro is likely to be different to that of deep-sea divers or holiday adventurers. While depth rating is likely to be low on the priority list, things such as battery life, low-light picture quality and fitment simplicity will hold more weight in the decision-making process.
To help you choose which GoPro to buy, we've rounded up the reasons why we love them.
Sign up to the Cyclingnews Newsletter. You can unsubscribe at any time. For more information about how to do this, and how we hold your data, please see our privacy policy
Thank you for signing up to Cycling News. You will receive a verification email shortly.
There was a problem. Please refresh the page and try again.