Giro d'Italia stage 2 time trial - Live coverage
All the action from the 9.2km individual time trial in Budapest
Refresh
Hello and welcome along to Cyclingnews' live coverage of stage 2 of the Giro d'Italia.
We remain in Hungary and today we have a short individual time trial in the capital of Budapest, which should give some early shape to the general classification in the battle for the overall title.
The first rider to tackle this 9.2km course will be Harm Vanhoucke (Lotto Soudal), who'll roll down the ramp at 14:00 local time. The last rider off will be stage 1 winner and overall leader Mathieu van der Poel (Alpecin-Fenix), who's underway at 16:58.
🔥 ITT warm up / part 1#Giro pic.twitter.com/qcxI5dLghTMay 7, 2022
Less than 10 minutes away from the start of this stage. All the riders have reconned the course and the first starters are just finishing their warm-up routines.
We've done our own recon of the course. My colleagues Barry Ryan and Alasdair Fotheringham are on the ground in Budapest and have been getting the lowdown on this 9.2km course. It's urban, it's tricky, it's twisty, it's a bit cobbly in places, and it features a nasty climb in the final kilometre.
We're off
Vanhoucke rolls down the ramp and stage 2 is officially underway, with large crowds lining the opening stretch.
Jan Tratnik (Bahrain Victorious), Davide Ballerini (QuickStep-AlphaVinyl) and the Israel-Premier Tech duo of Alex Dowsett and Alessandro De Marchi ensure plenty of quality among the very early starters.
In terms of the favourites for the stage win, Tom Dumoulin always has to be taken into account, even question marks surround his overall form. Van der Poel himself can be considered a contender given his storming TT at last year's Tour, plus the fact he appears to have done a little more preparation for this.
Elsewhere, Joao Almeida is expected to put in the strongest showing from the overall contenders, while Simon Yates should find this course to his liking.
Here's a better look at this course - flick through the photos below for the details provided in the road book.
You can see how the road runs along the river before twisting up the final climb, which itself is seen to be steepest at the bottom before nudging down to a more modest 3.4%.
Image 1 of 5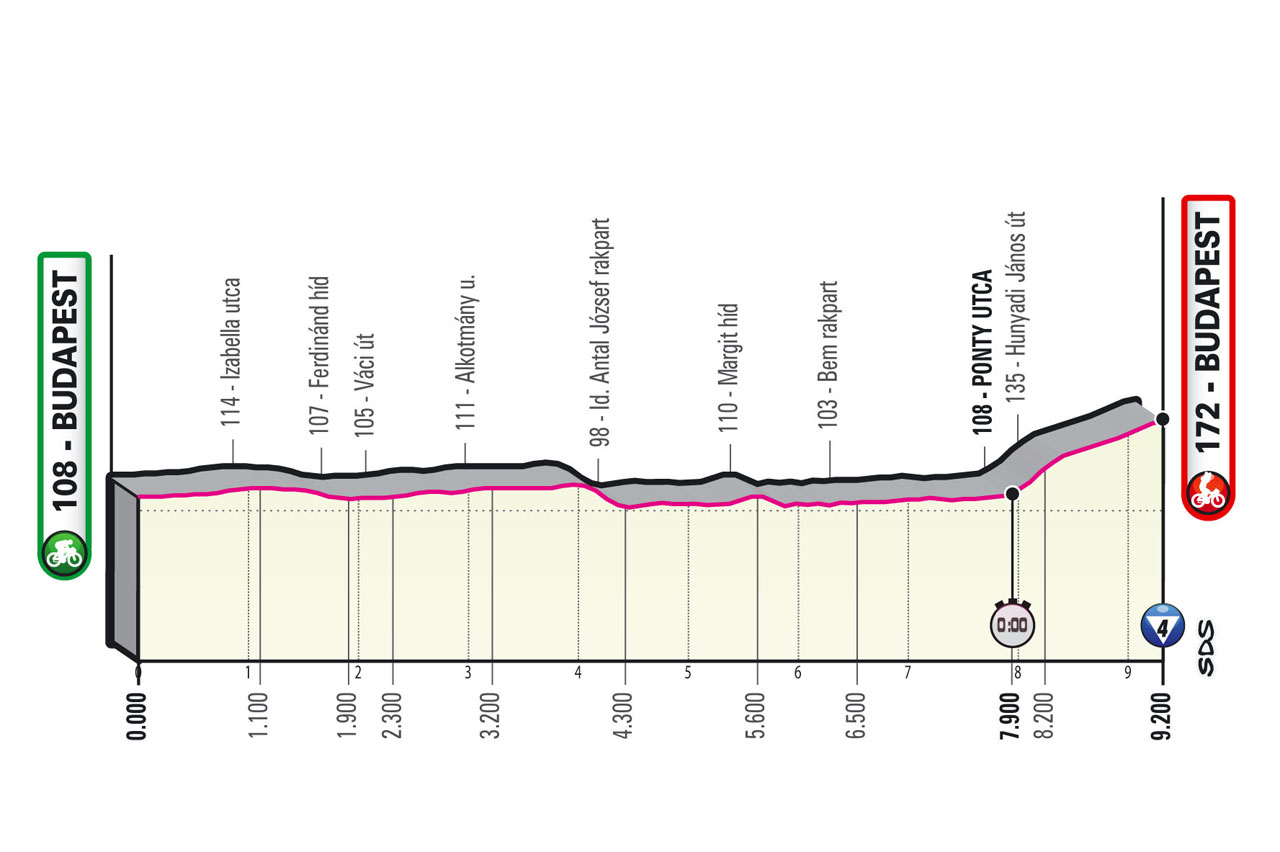 Image 2 of 5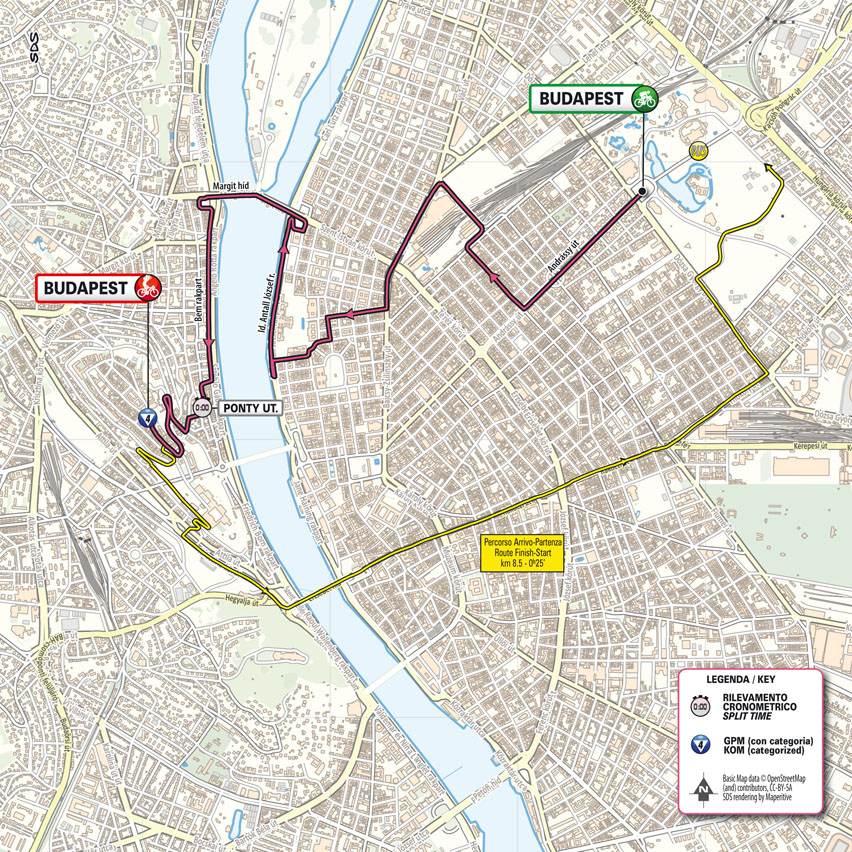 Image 3 of 5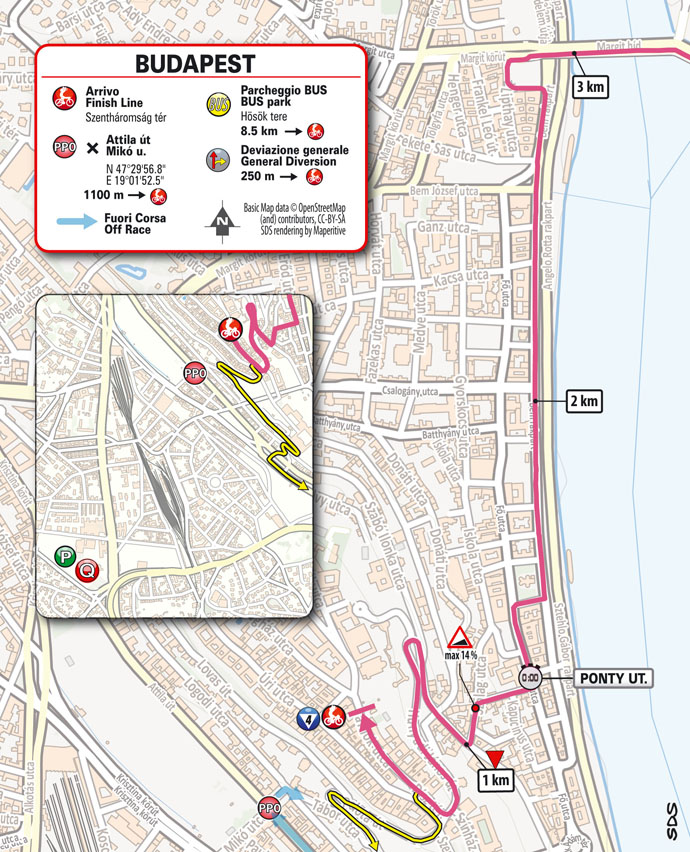 Image 4 of 5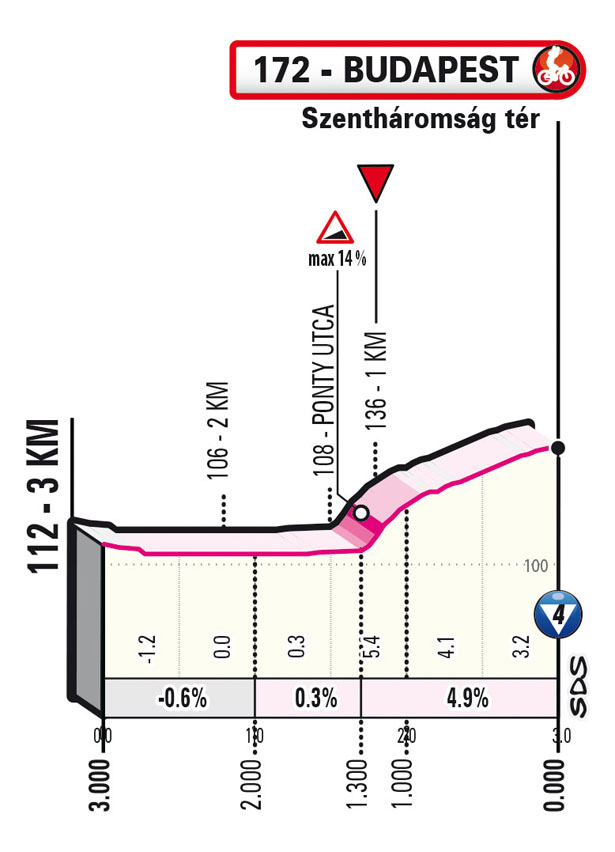 Image 5 of 5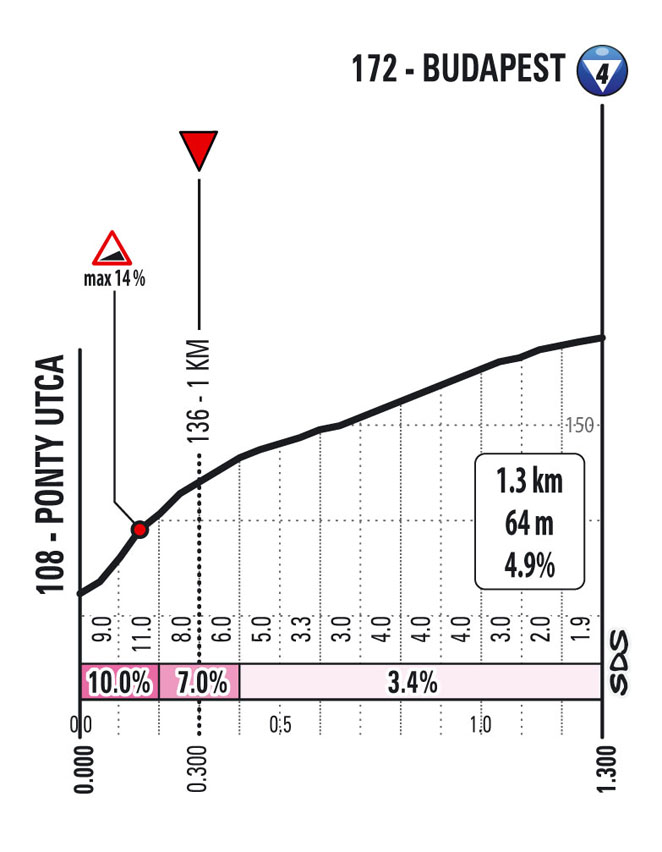 We have our first finisher
Vanhoucke comes to the line on the smooth cobblestones and stops the clock on 12 minutes 48 seconds.
The climb is tough. It rises steeply through banks of fans and it gets tougher when it turns left onto cobblestones and the gradient remains in the double digits. Another slight right-hander takes them onto gentler terrain but it doesn't really start to speed up until the final kilometre.
No big performance from Tratnik, who crashed yesterday, but Dowsett has just gone into the hotseat with 12:23, which takes 25 seconds out of Vanhoucke's time.
De Marchi is still out there as another Israel-Premier Tech threat, Matthias Brandle, sets off.
De Marchi is almost dead level with Dowsett at the line. He's five hundreths of a second slower and so the Briton remains in the hotseat.
Local hero Barnabas Peak comes to the line, six seconds down on Dowsett.
Here comes Brandle. He moves past his minute-man in the latter phases but Dowsett's time slips by and he takes provisional third at four seconds. It's an Israel 1-2-3 at the moment.
Here comes Lawson Craddock (BikeExchange). It's going to be close! But not quite! 12:23 for the US champ - the third rider to post that time - but again Dowsett remains in the lead by mere hundredths of a second.
Here's Dowsett out on course a little earlier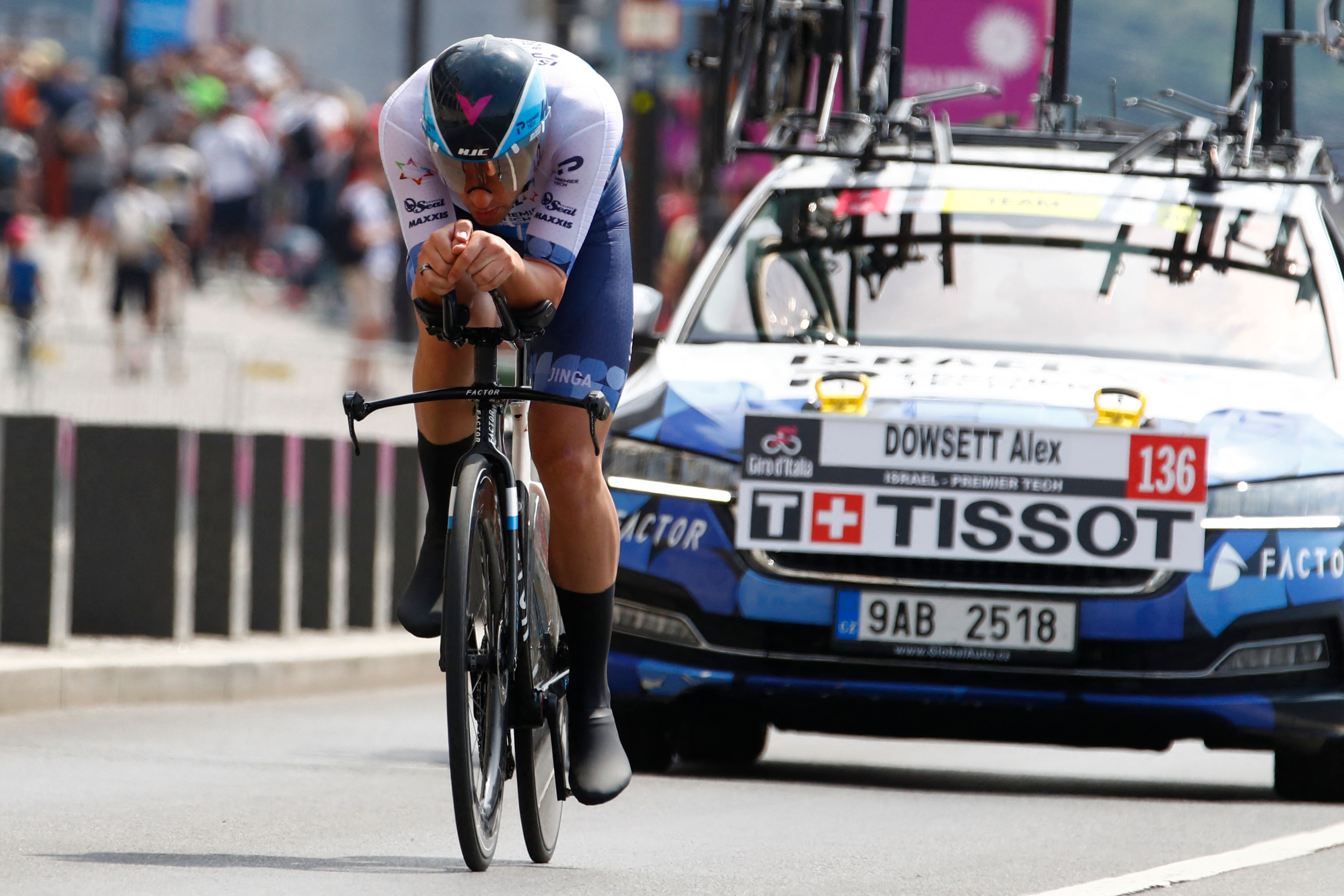 We have an intermediate sprint after 7.9km, with Dowsett holding the fastest time there so far. That's basically to split the course up into flat and climb, with the timings for the uphill final 1.3km to the finish to count towards the mountains classification.
No significant changes at the top of the standings recently, although Jos van Emden has just gone fastest through the intermediate. He's bound to fade on the climb but then it's not like Dowsett's the strongest of climbers... this could be close.
Here comes Van Emden, and Dowsett is already getting up from the hotseat. He knows. The Dutchman hits the line with four seconds to spare - 12:19 the new fastest time.
Van Emden's teammate Edoardo Affini is also on a roll and could well threaten this new time...
Affini was three seconds down at the intermediate and has stormed up the climb. He's going to take the lead here.
Affini stops the clock on 12:10, some nine seconds up on Van Emden.
Jonathan Castroviejo is on the move - once a time trial specialist and now one of the leading Grand Tour domestiques. He was outstanding at last year's Giro as Egan Bernal won the overall, and supported Tao Geoghegan Hart to victory the year before. All while becoming a staple of Ineos' Tour de France team. One of the British team's most important signings in recent years.
Castroviejo goes into fourth place as Owain Doull (EF) produces a storming ride to take the second best time so far, with 12:18.
Hungarian champion Erik Fetter (Eolo-Kometa) is roared up the final straight and takes a place in the provisional top 10.
Here was the clubhouse leader Affini out on course earlier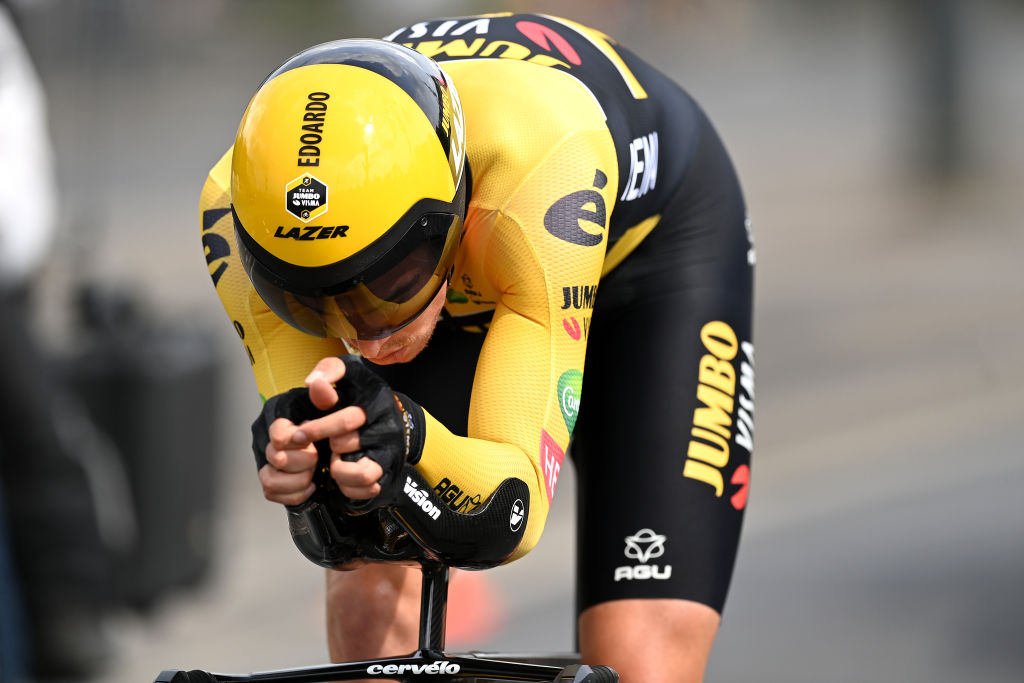 Lilian Calmejane is absolutely thrashing his way up the climb, out of the saddle, swinging side to side. It's a massive contrast from the time trial specialists who largely remained seated, but will it prove effective?
No. Calmejane goes into 22nd place. You should have the provisional leaderboard up at the top of your screens.
Affini has spoken from the hotseat and these are his thoughts on his ride and the course
"The course is a little bit atypical for a TT, a lot of corners and technical parts so you need to be able to handle the bike well to keep the speed around the corners. And then you need a lot of acceleration to bring up the speed again and the last part is obviously very tough and you have to push all the way to the line.
"By feeling, I would say I did a good TT, but you always have to compare to the other guys. As a performance I can be quite satisfied, but for the result we'll see later. I always start a TT with the mindset to win it, but I knew the course wasn't suited to me, so I started without stress or pressure to make a result. But if a result comes, I'll be very happy."
We might have a new rider on the leaderboard soon... Lennard Kamna is fastest at the split.
Kamna was on the attack yesterday and was nearly six seconds up at the split. He has now torn up the climb and is heading into the lead.
New leader
Kamna speeds to the line and stops the clock a shade under 12:08 - that's two seconds up on Affini
This is the start of the climb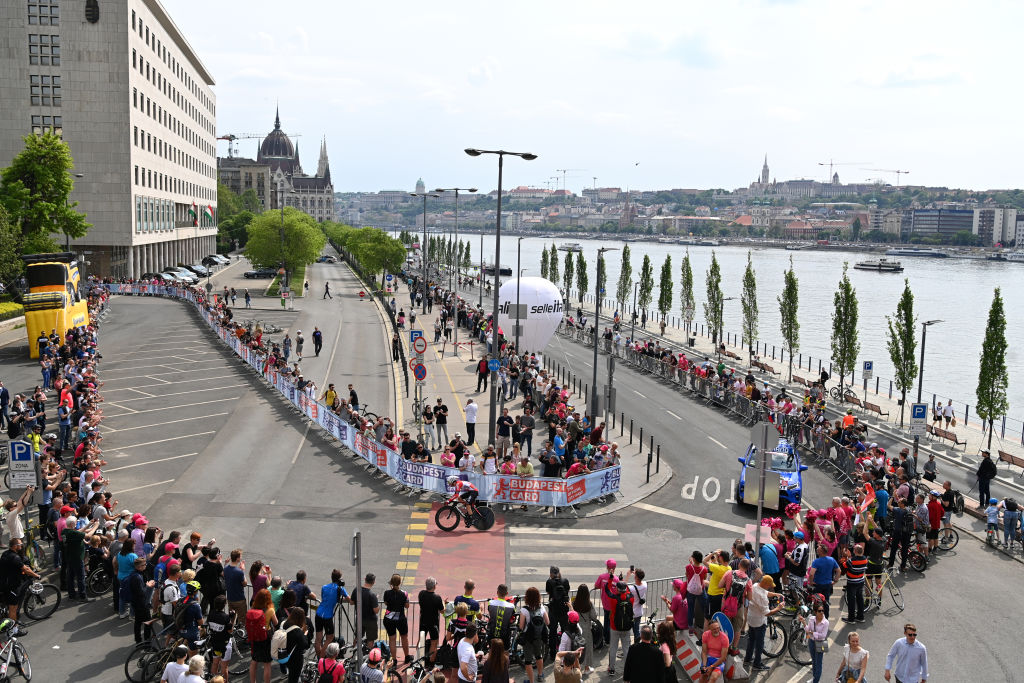 One hour until we see Mathieu van der Poel roll down the ramp. He'll be looking to defend pink but is also in with a shout of the stage victory.
And here's what Van der Poel is looking like today. This was from his recon ride earlier. He'll soon be heading to start his warm-up on the rollers.
⏰ Someone woke up in Rosa this morning!⏰ Qualcuno si è svegliato in Rosa questa mattina!#Giro pic.twitter.com/q3RNH0s3VyMay 7, 2022
Kamna doesn't have much time trial pedigree as a professional but he does from his younger years, winning the world title as a junior, taking bronze as an U23, and forming part of Sunweb's elite TTT world title-winning team in 2017. He's relatively lightweight and his climbing has come to the fore as a pro. He hasn't yet developed into a GC rider but has produced some notable breakaway wins in recent years, including at the Tour de France and Critérium du Dauphiné. All this while taking separate breaks from the sport for mental health reasons. He's still only 25 and still has potential to mine.
Here was Kamna out on course earlier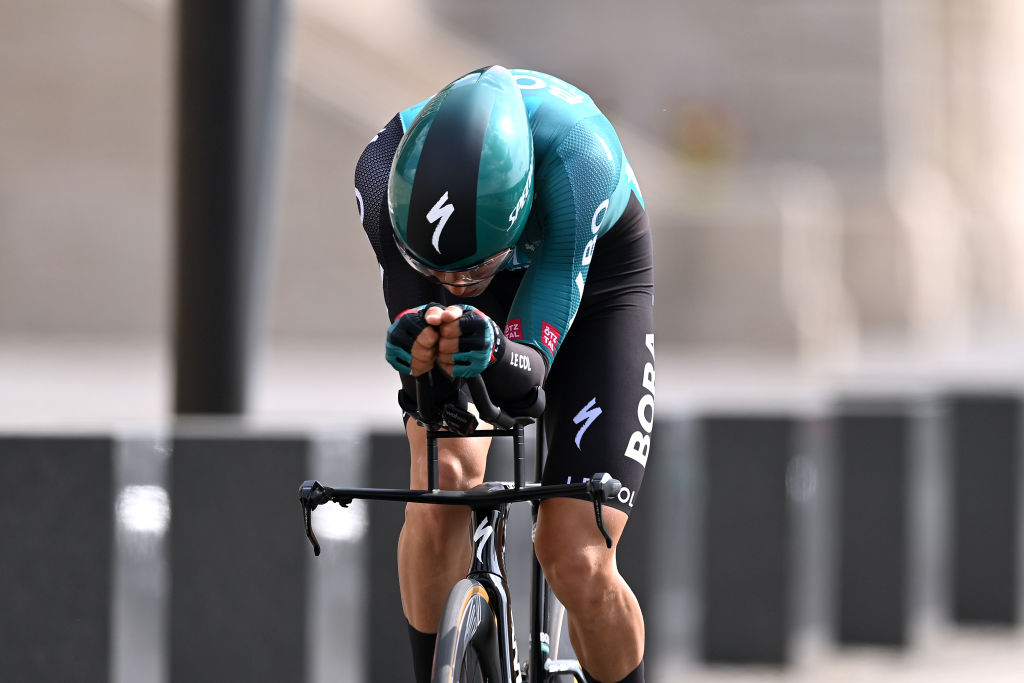 Guillaume Martin (Cofidis) sets off now, the first of the pre-race GC targeters. He already lose some time yesterday (eight seconds to most others) and will ship more today (time trialling is a major weakness of his).
And now we move into the starters who are in that group at 14 seconds from Van der Poel overall. This contains the riders from 41st to 9th on GC, with most of the GC riders in there.
Lucas Hamilton (BikeExchange) into the top six with a really strong ride.
Thymen Arensman (DSM) is on the march. He's third fastest at the split and is coming to the finish now.
Arensman stops the clock on 12:08 - half a second down on Kamna - to go into second place.
Arensman has said he's working for Romain Bardet at this Giro but could well become one of the race's breakout stars. He has long been touted as a young talent and is rapidly moving to the top of the sport. Plus, he's bound to go faster than Bardet today.
All the GC contenders are warming up now.
Hugh Carthy (EF) gets underway. He told us in a big pre-race interview that riding GC is "stressful, boring, but special". Here's the piece.
Pavel Sivakov - part of a really strong Ineos team here - goes into fourth place with 12:12.
And now Richie Porte sets off. Richard Carapaz is the Ineos leader but this sort of time trial will suit the Australian really well.
Koen Bouwman going strong and into 7th place - that's three Jumbo riders in the top 10 at the moment.
A reminder of the overall standings at the start of the day
Matteo Sobrero is second fastest at the split. Let's see how he goes on the climb. He's another of those rouleur engines.
New leader
Sobrero rides into the hotseat! He stops the clock on 12:03 - some four seconds up on Kamna.
Tom Dumoulin sets off. He's among the major contenders for today's win. He'll like a bit of climbing but this is probably at least half as long as he'd like.
Dumoulin's teammate and co-leader Tobias Foss is already out and riding strongly. He breezes past his minute-man, Ivan Sosa, who is himself a GC hopeful. Not a good start for the Colombian.
Foss is third fastest at the split
Foss drags himself to the line. He can't quite get to Sobrero but takes second place at four seconds. A fourth Jumbo rider in the top 10 now, and Dumoulin is still out on course.
Simon Yates, Mikel Landa, Romain Bardet all in the early parts of their rides now as Vincenzo Nibali sets off in what should be his final Giro.
Van der Poel has shades, ice vest, and massive wireless headphones on as he moves through the gears in his warm-up.
Richie Porte zips up the climb. He's going to be up there...
12:12 for Porte - seventh so far.
Dumoulin, wearing the Dutch champion's skinsuit, is making his way along the Danube. We'll have the intermediate split time for him shortly.
Dumoulin fastest at the checkpoint!
The former world TT champ is four seconds up. Now for the climb.
Dumoulin ticks off the first part of the climb before turning onto the cobbles and springing out of the saddle. He turns back onto the tarmac and completes the steep section with a minimum of fuss. This is looking good.
Giulio Ciccone clocks 12:40, putting him outside the top 50 so far. He'll lose some ground today.
Dumoulin has a minute to do the final 500 metres. He's going to go into the lead here.
Dumoulin into the lead
The Dutch champion rounds the final bends and powers up the home straight. Back onto the TT bars and he comes to the line, stopping the clock on 11:55 - nearly 8 seconds quicker than Sobrero's time.
Yates - a shade up at the split and ignored by the TV cameras - storms to the finish and into the lead! Wow. 11:50 from the Brit - a full five seconds quicker than Dumoulin
Landa hits the finish. 12:23 and inside the top 20. Solid ride from the Spaniard who either blows hot or cold in TT's
Bardet usually blows cold but has put in a really good showing today. 12:14 and 10th so far.
Joao Almeida is five minutes into his ride. He's another key GC rider to watch here.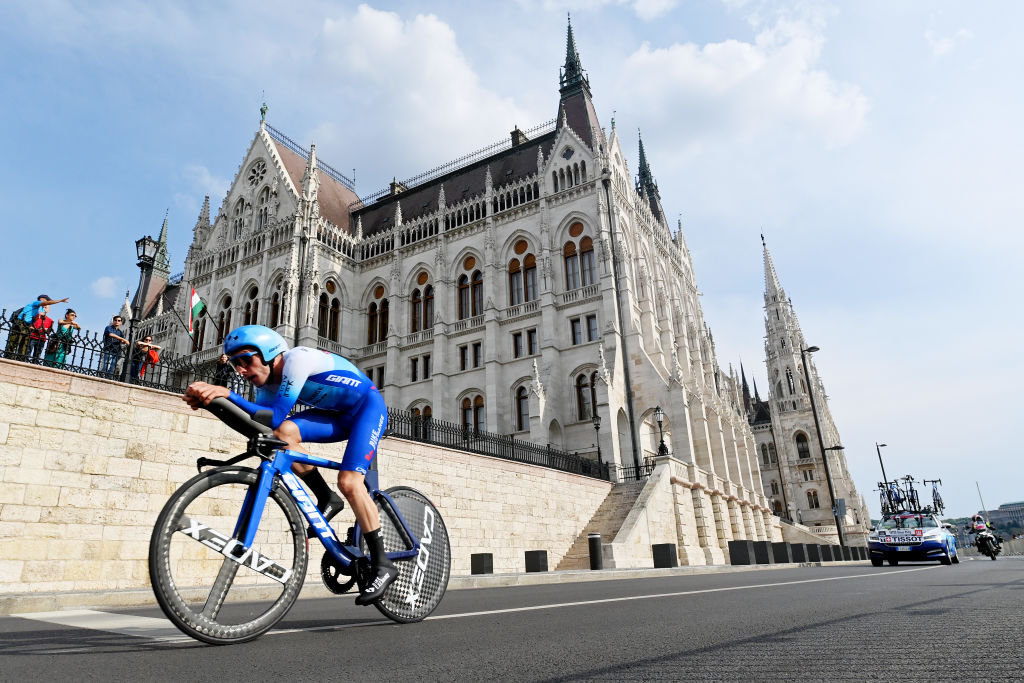 Carapaz gets underway. It'll be interesting to see how well he limits the damage to Yates.
Almeida is 11 seconds down on Yates at the intermediate checkpoint.
Strong ride from Ben Tulett here. The Ineos youngster has been making waves and was parachuted into his first Grand Tour start. And wow, he goes into fourth as it stands.
Here comes Almeida. He's not going to beat Yates and he's going to lose 20 seconds or so.
12:08 and ninth place for Almeida
Almeida loses 18 seconds to Yates
Van der Poel starts
The race leader is down the ramp. He's the last rider to take to the course so this will all be over in around 12 minutes.
Strong ride from Nibali for a place in the top 10 as it stands.
Kelderman and Carapaz are the key GC riders among these late starters. Pello Bilbao could also stake a claim to leadership at Bahrain with a strong ride.
Carapaz almost 10 seconds down on Yates at the checkpoint. Good start. Now for the climb.
Kelderman is two seconds slower than Carapaz at the checkpoint. He's normally a stronger time triallist on the flat.
Carapaz hauls his way up the climb and comes towards the finish
Carapaz is a fair bit slower up the climb than Yates
12:18 for Carapaz. He ships 27 seconds to Yates.
Kelderman comes up now and has climbed much quicker than Carapaz. 12:07 and sixth place as it stands.
Carthy had a disappointing ride and has lost 38 seconds to Yates.
Van der Poel on the march
He's third quickest at the split - less than a second down on Yates
Bilbao finishes 25 seconds down in 17th
Van der Poel hits the steep stuff and is absolutely powering up. It's like Strade BIanch'e Via Santa Caterina.
He's defending pink here but can he snatch the stage?
Onto the gentler stuff and back onto the TT extensions
It doesn't look like he's going to catch Yates' storming time
Girmay finishes on 12:32 in 57th place
Only Van der Poel to cross and here he comes.
11:53 for Van der Poel! Second place.
Simon Yates (BikeExchange-Jayco) wins stage 2 of the Giro d'Italia
GC damage by Yates
Dumoulin - 5 seconds
Foss - 17 seconds
Kelderman - 17 seconds
Almeida - 18 seconds
Arensman - 18 seconds
Bardet - 24 seconds
Bilbao - 26 seconds
Carapaz - 28 seconds
Landa - 33 seconds
Carthy - 38 seconds
Lopez - 42 seconds

Thank you for reading 5 articles in the past 30 days*
Join now for unlimited access
Enjoy your first month for just £1 / $1 / €1
*Read any 5 articles for free in each 30-day period, this automatically resets
After your trial you will be billed £4.99 $7.99 €5.99 per month, cancel anytime. Or sign up for one year for just £49 $79 €59

Join now for unlimited access
Try your first month for just £1 / $1 / €1
Get The Leadout Newsletter
The latest race content, interviews, features, reviews and expert buying guides, direct to your inbox!
Thank you for signing up to The Pick. You will receive a verification email shortly.
There was a problem. Please refresh the page and try again.