Best bottle cages for cycling 2022
By Josh Ross published
The best bottle cages for cycling offer the right mix of style and usability in every situation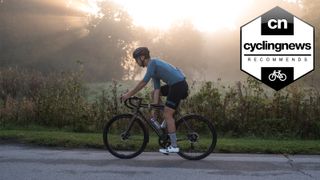 (Image credit: Silca)
Unless you're only popping to the shops, chances are you're going to get thirsty when riding a bike. Bottles in a jersey pocket is a solid vintage cyclocross aesthetic, but unless your name is Wout van Nys or Sven van der Poel you're going to want one or two of the best bottle cages (or three, as the best gravel bikes now regularly come with extra downtube bosses) to keep your precious fluids firmly attached to your frame.
Not all bottle cages are created equal; some are super light but sacrifice some durability, while others will probably outlive you and me, but come with a bit of a weight penalty. Some have aesthetic features, and even colour flashes to match the best bar tape, while others appear unchanged since the golden age of cycling.
The best cages keep your bottles secure, but not so secure you can't get them out when you need a drink, and here at Cyclingnews, we've used more than our fair share of bottle cages, both on the road and on rough gravel riding so we know what separates the good from a dud. The below list covers what we think are the best options available today, but if you're a little unsure as to what to go for then we've included a handy guide at the bottom to steer you towards the right choice for you.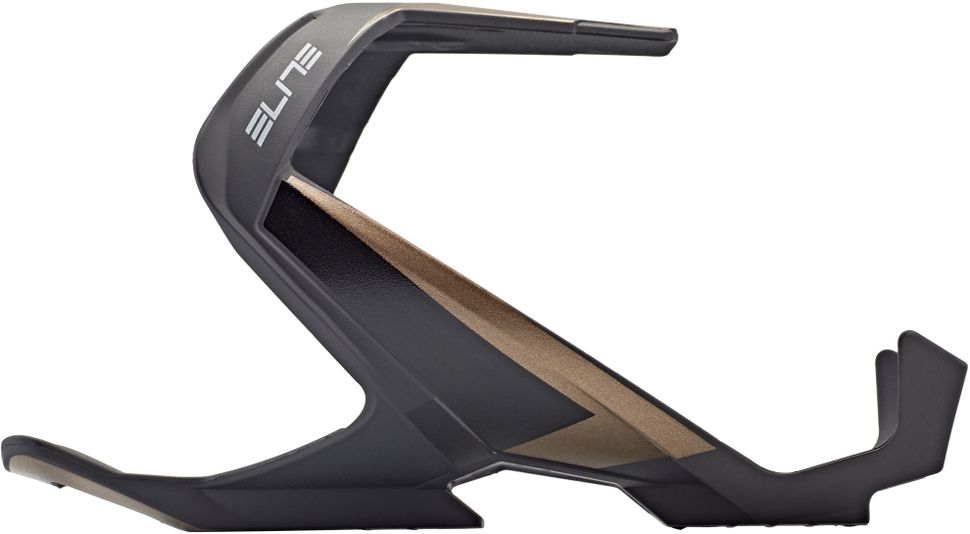 Elite Vico Carbon
The best option for emulating the pros
Reasons to buy
+
WorldTour credibility
+
Light
+
Superior retention
+
Multiple colour trim options
Reasons to avoid
-
Angular look won't suit all bikes
Elite's Vico Carbon is an aesthetically pleasing bottle cage that comes in a host of colour trim options to match your bike. It's also super light weighing just 23g. Used extensively by many of the top WorldTour teams, the Vico has forged a reputation as one of the best carbon bottle cages in the segment for reasons that go far beyond its lightweight properties - the most pertinent being its superior bottle retention. That said, the Elite Vico Carbon will benefit riders of all skill sets and disciplines, off-road adventuring included.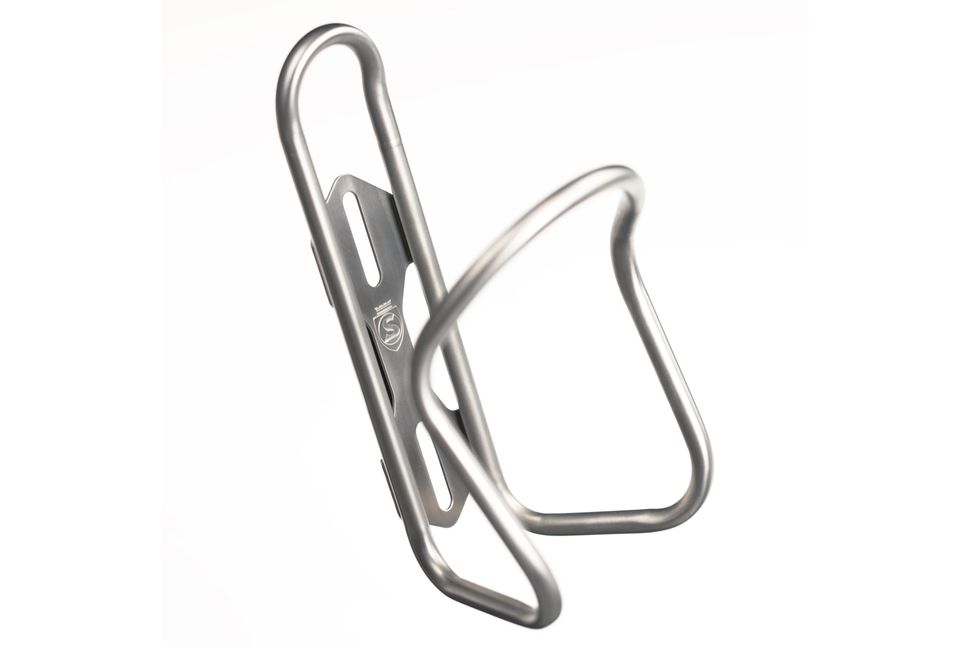 Silca Sicura
A great options for fans of classic styling
Reasons to buy
+
Reasonably light weight
+
Understated, classic looks
The Silca Sicuro is one for the classicists; timeless styling that works on nearly all bikes (but perhaps not an all-out aero rig), combined with timeless, corrosion resistant titanium gives you an option that you'll probably have to leave in your will to the grandkids.
Tall slots, rather than holes, give an additional degree of up/down adjustability to really fine-tune the position too, which may be of particular benefit to those on smaller frames.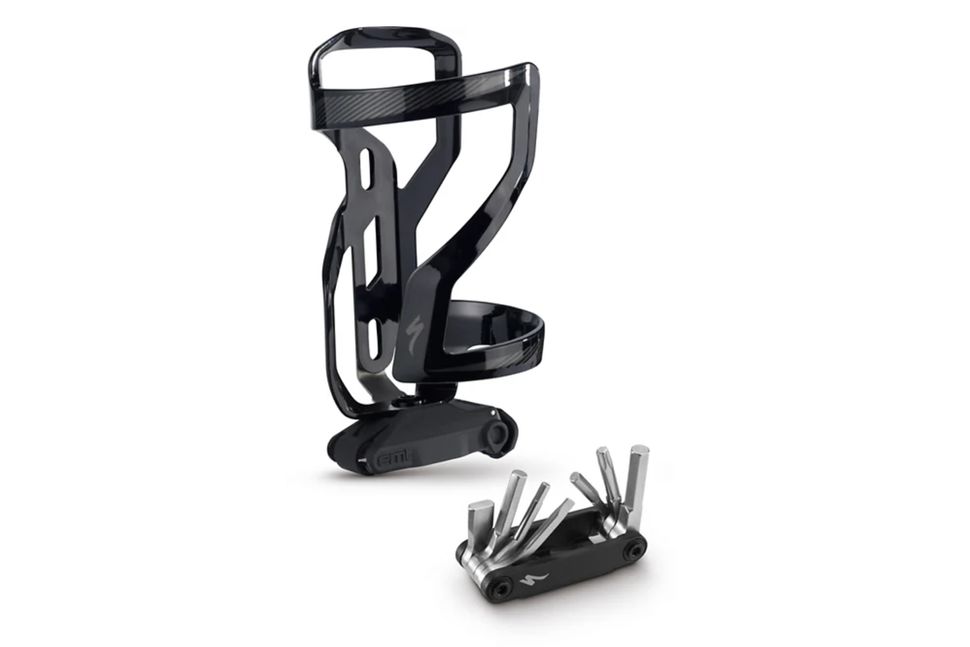 Specialized Zee Cage II with Tool
A good option for making sure your multitool is always on the bike
Specifications
Material:
Fibre-reinforced resin
Reasons to buy
+
Never forget your tool
+
Sideloading design works with frame bags and compact frames
Reasons to avoid
-
Included tool is very small
The only time you ever need a multitool is the time you forget to move it from your other bike. The Specialized Zee Cage II includes a tiny multitool that you never have to worry about not having.
Although the tool is tiny, it has most of what you are likely to need in emergency situations. Flip it open to find 3, 4, 5, 6 and 8mm Allen keys, plus a T25 Torx and a flathead screwdriver. What's more, the bottle cage itself isn't half bad either, and a side-loading entry is especially good if you either have a small frame, or you're running a frame bag, where pulling the bottle out upwards is impossible. But do bear in mind that as with any side-load design, you'll only be able to pull it out from one side.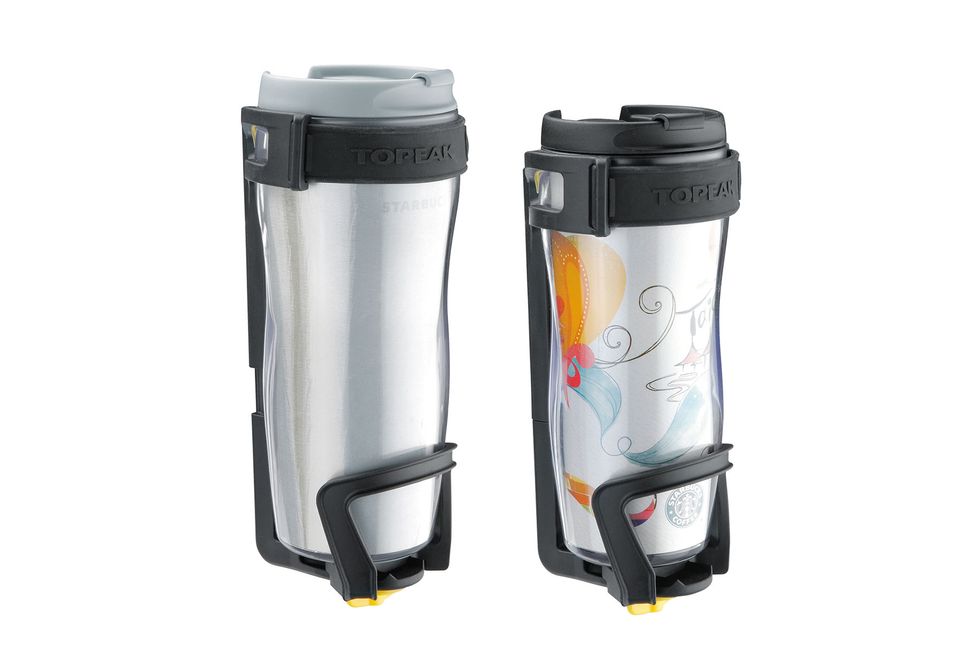 Topeak Modula Java Cage
The perfect option for non-standard bottles, or a speaker
Specifications
Material:
Engineering grade polymer / Rubber
Reasons to buy
+
Height and diameter adjustment
+
Rubber strap to minimize scratches
Reasons to avoid
-
Plastic adjustment knobs
-
Pretty heavy
Sure, it weighs five times as much as others on this list, but not every ride is an all-out go-fast affar, and not every bike is an ultralight carbon fibre wind-cheating race machine. For the times you want to cruise around town on a bike instead of in a car, you might want something for the simple pleasures, which the Modula Java Cage has considered with its design.
The rubberised upper strap of the bottle cage helps keep the contents secure without scratches. There is also plenty of adjustment to accommodate various sizes of coffee travel mugs and, if it's party time, you can easily chuck a cylindrical Bluetooth speaker to spice up your ride.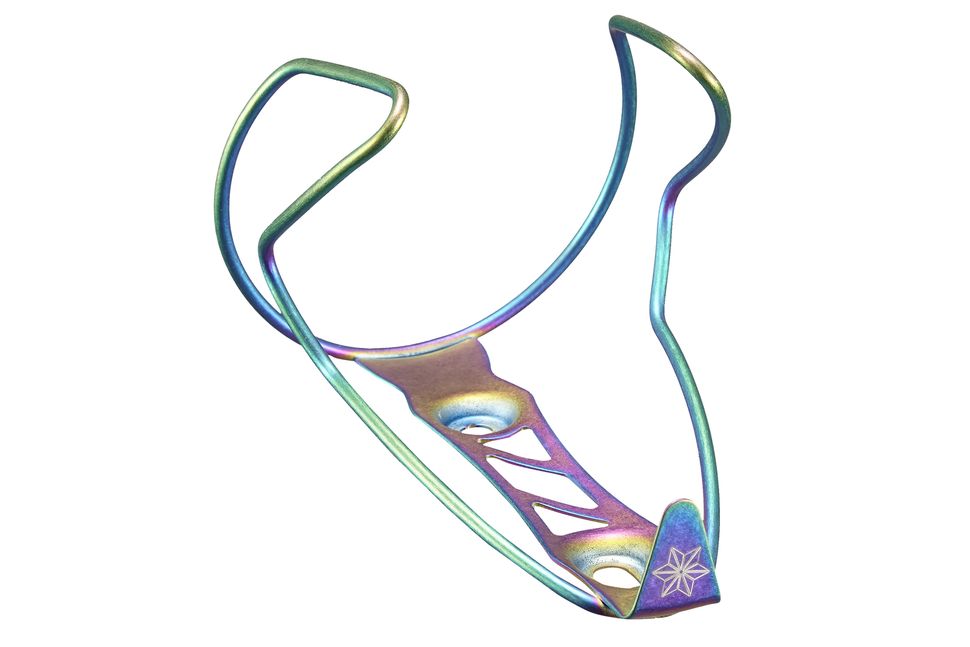 Supacaz TiFly
Great for adding a shiny cherry on top of a dream build
Reasons to buy
+
Flashy looks
+
Full titanium construction
Reasons to avoid
-
Tab holding the bottle at the bottom can bend
In 2013, the son of the founder of Specialized, one of the biggest bike brands in the business, surveyed the landscape of bike accessories. Feeling like what was out there was boring and derivative, Anthony Sinyard set out to do something different.
The outcome draws inspiration from 80s surf brands like T&C Surf, Quiksilver, & Santa Cruz, and it's anything but boring. If you want to stand out in a crowd then Supacaz has the goods. Pick up the oil slick bottle cage and you can match your bar tape, gloves, shoes, pedals, everything.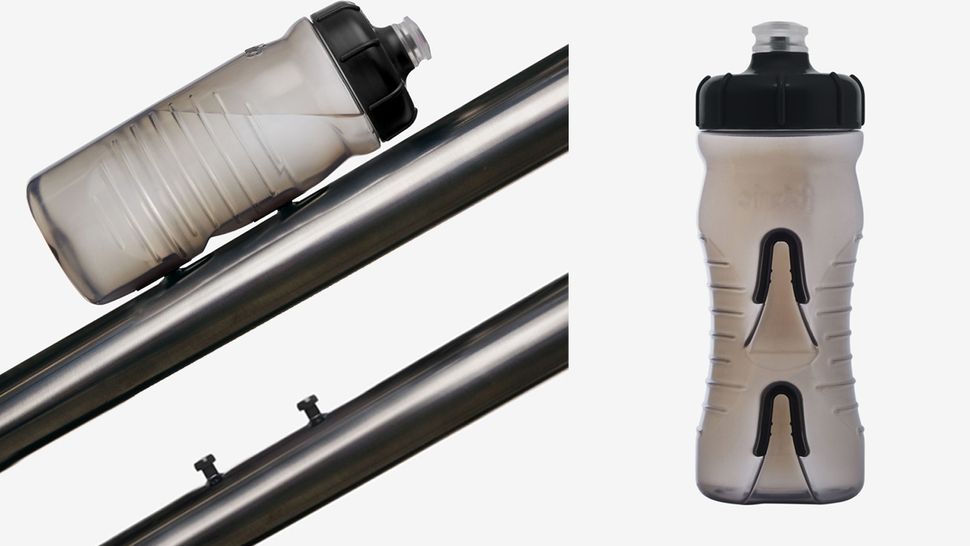 Fabric Cageless Bottle System
Great for keeping your frame looking uncluttered
Specifications
Weight:
91g (inc. bottle)
Reasons to buy
+
Near invisible when you aren't carrying a bottle
Reasons to avoid
-
Requires a proprietary bottle
Style is a big part of bottle cages. If you like a bike that looks as clean and tidy as possible, the Fabric Cageless Water Bottle system is a unique idea. Instead of buying bottles and cages, the Fabric system includes two sets of two small studs with the purchase of the bottle. Install the studs to the water bottle cage bosses and the bottle has provisions for sliding on. By cutting the bottle cage out entirely, the system is lighter weight. When you aren't carrying a bottle it almost completely disappears.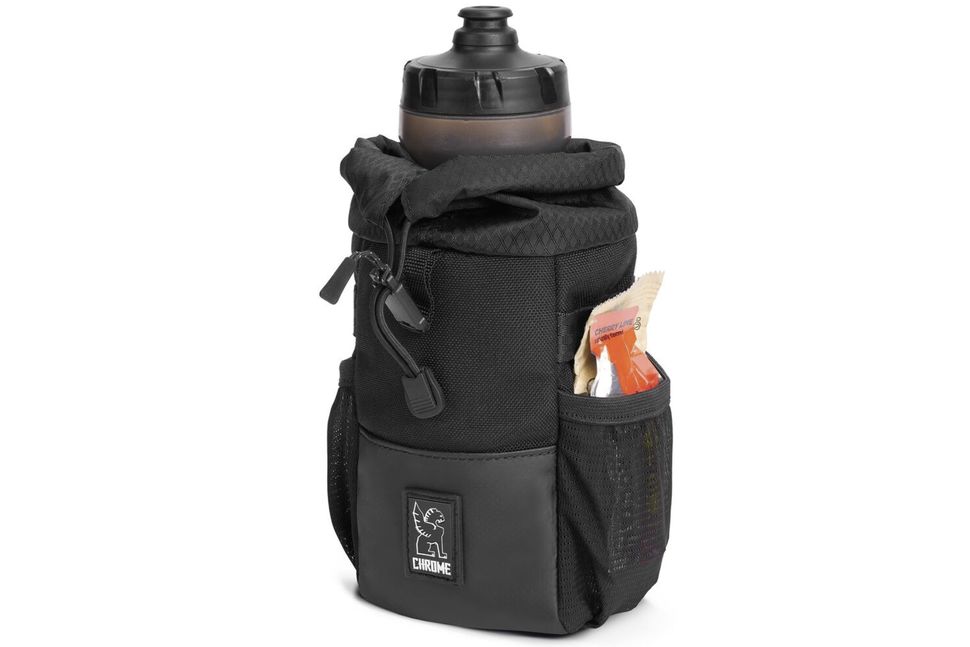 Chrome Doubletrack Feedbag
The best option for if you run out of bottle bosses
Specifications
Material:
1050d nylon & 1000d TPE Tarp with 70d polyester liner
Reasons to buy
+
Mounts without cage bosses
+
Fits on a belt also
Reasons to avoid
-
Collects dirt in the bottom
-
Clunky in comparison to a standard bottle and cage
Stem bags are becoming an increasingly common option for carrying an additional water bottle. If you've got a track bike with no bottle bosses or you're bikepacking and have already used up the two or three cages you've got access to, then something like this Chrome Doubletrack feed bag might be up your street.
Solid construction, as is the Chrome trademark, plus extra capacity for snacks is a winning combo. Plus, if you don't put a bottle in it you can fill it with a camera, some gummy worms, a block of cheese, a house brick, or anything else that takes your fancy.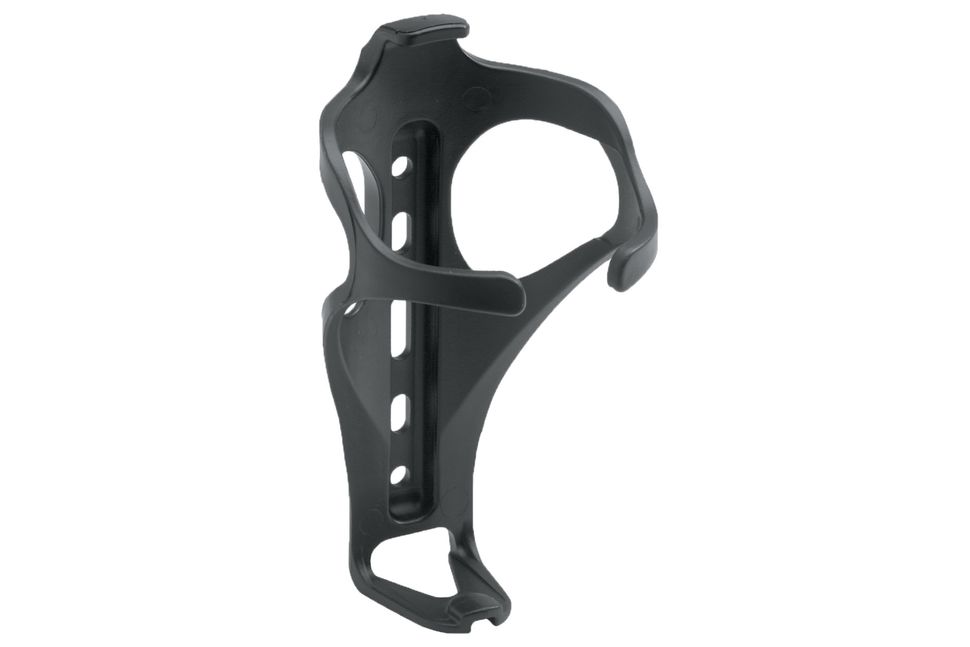 Bontrager Bat Cage
The best option for reducing plastic waste
Specifications
Material:
Nylon (recycled)
Reasons to buy
+
Manufactured from recycled fishing nets
+
Inexpensive
Plastic waste is a huge environmental issue. Plastic fishing nets are just a small part of that, but discarded nets have an outsized impact on the oceans. Trek, and its accessory brand Bontrager, has partnered with Bureo, who works with fishermen in Chile to provide a revenue stream for end-of-life fishing nets.
The program incentivises the collection, cleaning, sorting and recycling of fishing nets. It creates positive solutions for end-of-use fishing nets but only if there is a market for the material created. If you want to be part of that positive change in the world, buying a bottle cage is an easy way to do it.
Oh, and luckily for our oceans, it's a pretty good bottle cage too, holding onto our bottles over rough terrain with ease.
Enve Carbon Bottle Cage
Best of the best carbon fibre from the masters of the material
Reasons to buy
+
Lightweight
+
Side and central entry
+
Understated style
A list of bottle cages wouldn't be complete without a carbon fibre entry. Enve is one of the masters of the art of carbon fibre construction, and its bottle cage meets the standards you'd expect from the brand.
If your bike is all carbon and you've counted every gram then don't leave the bottle cages as an afterthought. Despite the delicate look, the carbon construction is strong; you aren't going to easily snap it even though it only weighs 19 grams. The side entry design means you can take advantage of that strength for off-road riding as easily as on road too.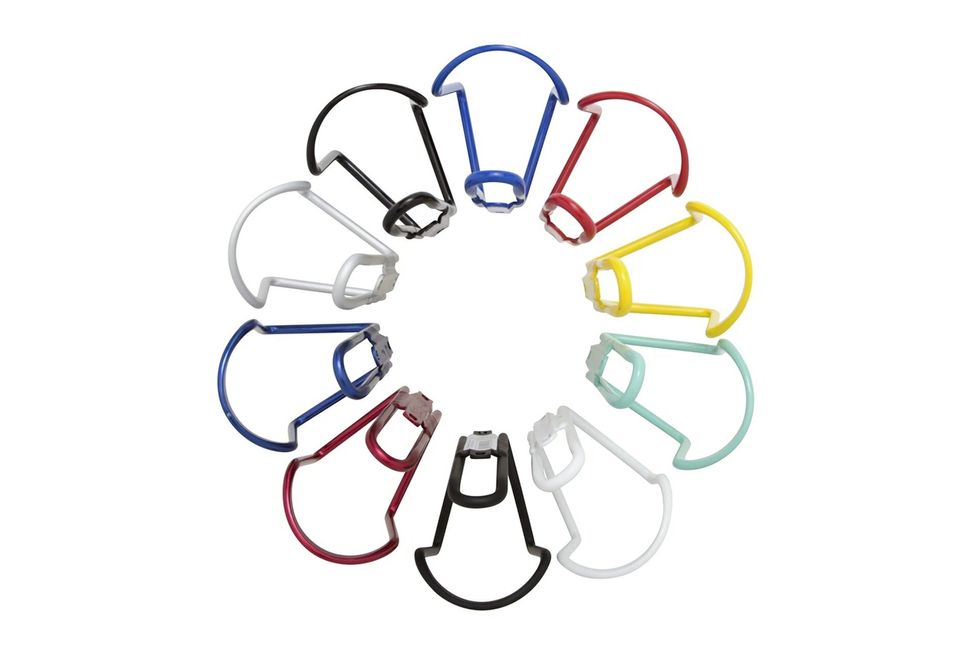 Planet Bike Aluminium Bottle Cage
The best option for adding a pop of colour
Reasons to buy
+
Inexpensive
+
Lots of colour options
Reasons to avoid
-
Might look out of place on a race bike
Just like a list of bottle cages wouldn't be complete without a high-end carbon option, you can't have a list without a simple aluminium option either. If the idea of paying a premium price for a functionally identical piece of gear makes your head spin, then check out what Planet Bike has available. A bargain price and a tried-and-true design mean you don't have to pay a lot for something that just works.
Spend your time worrying about other problems and pick up a colour that matches your bike without paying much, or go mad and get something that clashes horribly. The world is your oyster.
How to choose the right bottle cage for you
As with all bike purchases, it will ultimately come down to a meeting of form, function, and finances. On the whole though, unless you're after some hyperlight carbon option or a titanium forever-cage, the financial barrier to experimentation is relatively low, so chances are if something catches your eye then you may as well give it a try, provided it does the job of holding your bottle in place.
Beyond this, you need to consider weight and style, as well as things like adjustability if you plan on lugging a giant bottle around with you.
What bottle cages do the pros use?
Pro usage is slightly hamstrung by sponsor commitments, so we'd always recommend taking it with a pinch of salt. Many teams use the Elite Vico or the Tacx Deva - both in carbon fibre, of course - but many switch to old-school alloy options for races like Paris Roubaix to ensure the bottles stay put.
Do bottle cages fit all bottles?
Not all water bottles will fit all bottle cages, but all cycling water bottles will. They're all designed to be a specific diameter, with an indentation near the neck for the cage to notch into for a secure fit.
That being said, in a pinch you can stuff a lot of things into a bottle cage, but if you're regularly trying to cycle with a large thermos then we'd suggest going for a cage with an adjustable clamp.
Do all bottle cages fit all bikes?
Bottle cage bosses on every bike frame are set at a standard distance apart, so every bottle cage will be able to attach to your frame, provided there is enough space for it.
Be aware some larger capacity bottle cages nowadays require three bosses, which are also standardised in terms of separation. You can mount a standard cage to two of them, but you shouldn't mount a cage designed for three bosses with just two bolts.
Are carbon bottle cages better than metal ones?
A carbon cage will be lighter than an aluminium, steel or titanium one, but won't shrug off an impact quite so easily, so bear that in mind depending on the riding you do.
Metal bottle cages can also be bent inwards or outwards to adjust the grip, something which you cant do with carbon, so if you want to make sure your bottles aren't going anywhere then metal might be your best choice.
Josh hails from the Pacific Northwest of the United States but would prefer riding through the desert than the rain. He will happily talk for hours about the minutia of cycling tech but also has an understanding that most people just want things to work. He is a road cyclist at heart and doesn't care much if those roads are paved, dirt, or digital. Although he rarely races, if you ask him to ride from sunrise to sunset the answer will be yes.
Height: 5'9"
Weight: 137 lb.
Rides: Orbea Orca Aero, Cannondale Topstone Lefty, Cannondale CAAD9, Trek Checkpoint, Priority Continuum Onyx