Best cycling caps 2023 - Sun-shielding and winter-warming hats for cycling
The best cycling caps aren't just there to look good, they also serve a practical purpose. Here are our top picks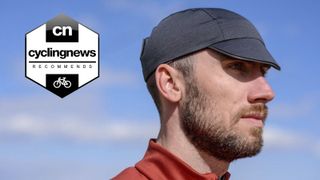 (Image credit: Pearl Izumi)
More than just a statement of cycling credentials, the best cycling caps play a very practical role for many riders, from basic comfort and warmth to shielding the sun's rays and stopping sweat and rain from getting in the eyes.
In the modern world of marginal gains and constant innovation, caps might appear a relic of the past. Safety is now a bigger part of everyday thinking and helmets are almost universally worn, and the technology packed in the best road bike helmets not only protects your brain but contributes to your performance as well. But there is still a place for cycling caps, just as riders seek out the best cycling sunglasses or the best headphones for cycling to personalise the experience in a way that is often as much about feel as any technical enhancement. However, if the tech is important to you – and let's face it, that's why you're here – there is plenty to consider when choosing the best cycling caps, such as ventilation, wicking, breathability, waterproofing and windproofing.
But let's not forget about style. Wearing a cap is a nod to cycling's glorious past, the romance of the road, a prop to doff to deeds of daring, and a subtle statement of belonging.
The cycling cap we know today took shape in the 1950s and became a symbol of the professional cyclist into the 1960s, synonymous with famous names such as Jacques Anquetil and Tom Simpson, for whom riders still leave caps, along with water bottles and flowers, at his memorial on Mont Ventoux. Known as a casquette in France, it remained a staple of the peloton in the eras of Bernard Hinault and Greg LeMond in the 1970s and 1980s before the helmet began to become commonplace among pros towards the end of the 1990s, although the UCI (cycling's international governing body) did not make them compulsory until 2003.
The design of the best cycling caps offer protection from the elements, keeping out the grime of the road, the sun, sweat, wind and rain. The brim is short enough to see past when low on the drops and the whole cap can easily be stashed into a jersey pocket. Like the best cycling jerseys or best cycling socks, the bright colours and distinct designs take their inspiration from the storied sponsors and manufacturers of past and present. Here we take look at the range of caps on offer and say chapeau to the very best.
Best cycling caps available today
You can trust Cyclingnews Our experts spend countless hours testing cycling tech and will always share honest, unbiased advice to help you choose. Find out more about how we test.
Castelli A/C Cap
Best for warm weather riding
Specifications
Material:
92% Polyester, 8% Elastane (Spandex)
Colours:
White, black, red
Reasons to buy
+
Fast wicking
+
Sun protection in hot weather
+
High-quality rubberised logo on brim
Reasons to avoid
-
Too thin for much absorption
If you're looking to wear a cycling cap during hot weather and beating sunshine, then the Castelli A/C will be among the best cycling caps for you.
Any cap that helps keep sweat from dripping into your eyes is a win, and the quick-drying design of the A/C is especially helpful for cooling your head. However, despite the super lightweight and thin construction, it still offers protection against the sun's harmful rays.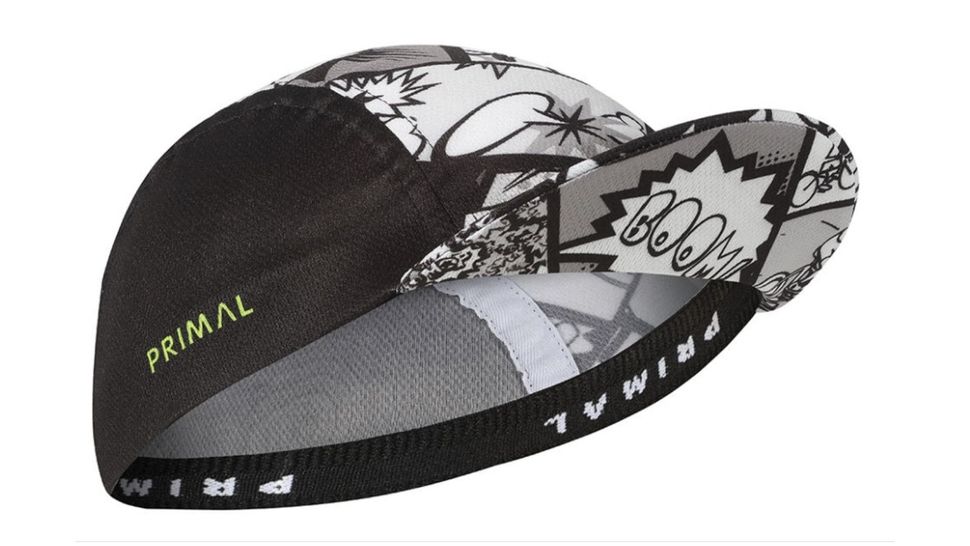 Primal Comic Book Cycling Cap
Best cycling cap for the bold fashionistas among us
Specifications
Colours:
Black with a black and white design
Reasons to buy
+
Fast wicking
+
Sun protection in hot weather
Reasons to avoid
-
Elastic construction strays from the traditional
Cycling caps are at least as much about style as function at this point. If you like the idea of something kind of fun, then Primal has you covered. The Comic Book design has a strategically placed bit of onomatopoeia that should get a laugh or two.
Besides the style, Primal also packs in plenty of technology. The fabric of choice is a 100 per cent polyester fabric called SpeedPro, a double-knit design with plaits that help increase the surface area and the moisture-wicking speed. There's an SPF rating of 35 and the brim is crushable if you shove it into your jersey.
Mavic Summer Underhelmet Cap
Best cycling cap for a seamless fit with your helmet
Specifications
Material:
100% Polyester / 86% Polyester, 14% Elastane (Spandex)
Reasons to buy
+
Designed to fit well under helmets
+
Comfort
+
Fast wicking
Reasons to avoid
-
No peak to shield from sunlight
-
Not designed to insulate from cold
-
Zero points for style
If you have no truck with style and romance, and believe the best cycling caps simply make the experience of donning a helmet more comfortable, the Mavic Summer Underhelmet Cap may be just what you've been waiting for. Cycling caps under helmets can often have a very incongruous look, so this cap designed specifically to pair with Mavic's helmets offers a utilitarian, no-thrills alternative.
It comes only in white and has no brim, so will be less visible but won't keep the sun out of your eyes. Significantly, with moisture-wicking, stretchy polyester fabric and open mesh at the top to help with ventilation, this cap promises excellent moisture transfer for those who sweat a lot.
It is not designed for winter riding, as the name suggests, so it doesn't offer any wind-stopping or waterproofing capabilities – but those attributes often impact breathability, so are no great loss.
Rapha Indoor Training Cap
Best for wicking sweat on the indoor trainer
Reasons to buy
+
Purpose-built for sweat-wicking
+
Retains stylish look
Reasons to avoid
-
Not designed for outdoors
-
Expensive given its limited use
This cap is designed to be used on the turbo trainer where no-one will see you sweat, but Rapha has still managed to give it a certain swagger. Purely aimed at wicking away moisture, if you want something more stylish than the Mavic Summer Underhelmet Cap but need the same sweat-busting service, I'd say this is worth a look – for indoors and out.
The best indoor cycling clothing is thin, lightweight, and provides excellent moisture and heat management – and this 100-per cent polyester cap fits that billing. A thicker band and brim keep the sweat from dripping into your eyes – or onto your equipment – while the majority of the cap is constructed with a lightweight mesh designed to dissipate heat from the top of the head.
It's clearly not designed for outdoor use, so may not hold up to the wear and tear of having a helmet over the top of it, but its stylish simplicity means you won't feel shy about taking it beyond your workout room. It comes in only one size but Rapha says it will fit head circumferences from 54-64cm.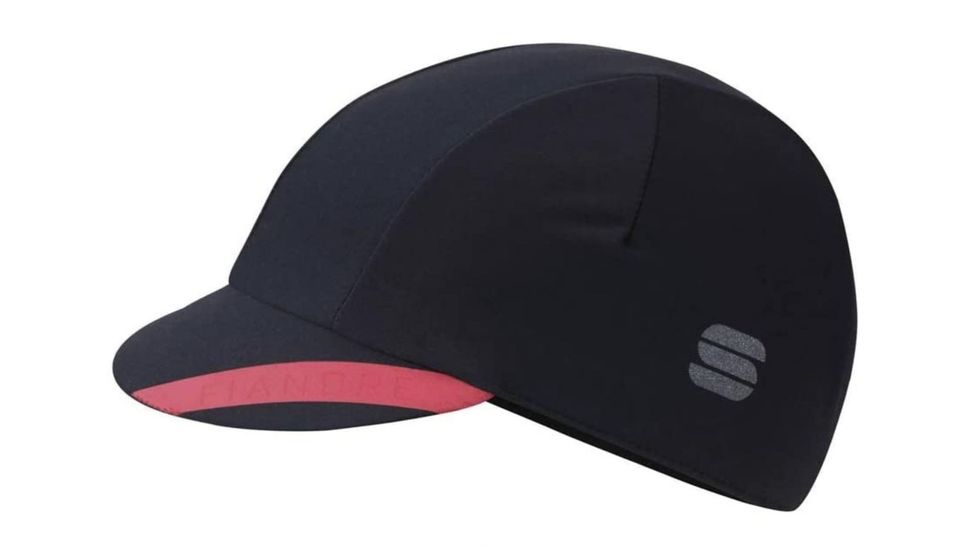 Sportful Fiandre No Rain Cap
Best cycling cap for wet-weather riding
Specifications
Material:
50% Nylon, 50% Polyester
Reasons to buy
+
Highly breathable
+
Waterproof
I'd like to think I've made a good argument for the best cycling caps in whatever weather you ride in. Still, the reality is that for many people, cycling caps are reserved for bad-weather days. If that's you, then the Sportful Fiandre No Rain Cap is a good choice for rainy rides. There's a degree of insulation from the extra layer but this is really a rain-focused cap, not a cold-weather solution. Sportful has taped the seams and the fabric carries a waterproof, not water-resistant, rating.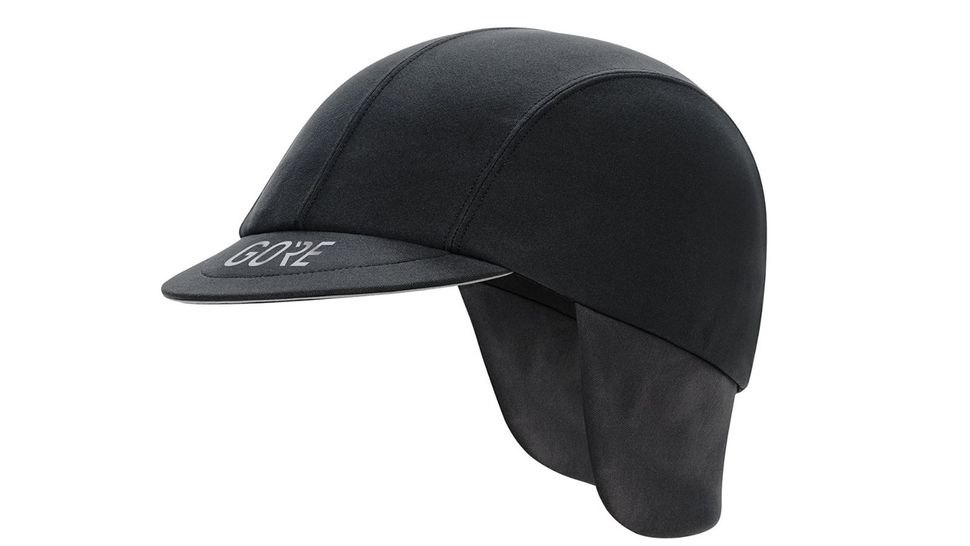 Gore C5 Windstopper Road Cap
The right solution for windy rides
Specifications
Material:
92% Polyester, 8% Elastane / 85% Polyamide, 15% Elastane
Reasons to buy
+
A rare solution for a specific use
+
Extended ear flaps
Reasons to avoid
-
Extensive care instructions
The Gore Windstopper solution isn't waterproof, but it's water-resistant, and it's also totally windproof, extremely breathable and offers a very specific solution for a very specific problem.
If you haven't used windproof products before, the difference it makes is astounding. You can tolerate substantially cooler temperatures when there's no wind chill. Without the challenge of being waterproof, like much of Gore's clothing range, there's more breathability and the fold-down flaps add even more warmth when you need it.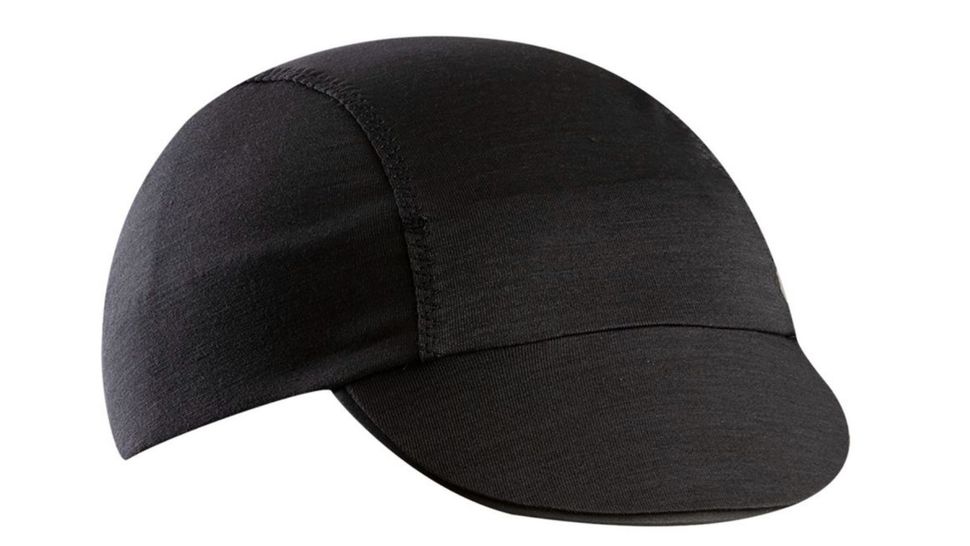 Pearl Izumi Unisex Transfer Wool Cap
A simple all-rounder made from natural and sustainable fabric
Specifications
Material:
58% Recycled Polyester, 42% Merino Wool / 100% Polyester
Reasons to buy
+
Ultrathin
+
Woolmark certified
One of the negatives listed is that this isn't a particularly warm hat, but that's because the Pearl Izumi Transfer Wool Cap isn't meant for the coldest winter rides.
Instead, it's more of an all-round option that leverages the natural strengths of merino wool. Merino is excellent at temperature regulation in both cold and warm weather and is used to make some of the best cycling base layers – and it's that versatility that puts the Pearl Izumi Transfer Wool Cap in amongst the best cycling caps. The design is extremely thin for a comfortable fit and can be worn in a wide range of temperatures for most of the year.
How to choose the best cycling cap for you
What is the point of cycling caps?
It's a fair question. With most riders – sensibly – choosing safety over style and wearing a helmet, often a cap is unnecessary as it adds an extra layer of fabric that can cause irritation, discomfort and trap heat that needs to escape from the head. However, some people find cycling helmets uncomfortable or sweat a great deal when riding, so the benefits of sweat-wicking or a soft layer between head and helmet may override any discomforts. The peak of the cap acts as a sun visor and is designed not impede vision when riding on the drops, and it can also help prevent sweat dripping into the eyes.
Caps arguably offer more benefits in the winter where windproofing and waterproofing can help to make a ride more enjoyable in the worst elements. For many, though, wearing a cap will always be an aspect of cycling where the marginal gains, weight considerations, aerodynamics and, frankly, logic can be parked to one side to embrace the nostalgia of a sport full of mystique and romance.
Are cycling caps any good?
It entirely depends on what you want it for. Some cycling caps are made purely to look good and show off your colours with a nod to heroic deeds of pelotons past. But others have been designed with specific technology to wick away sweat, stop wind or keep out the rain. An extra layer on your head is going to impede heat loss, however, so for most people wearing a cap under their helmet is going to offer the biggest benefits during the winter months.
How do I choose a cycling cap?
Decide what you want it for first. If it's purely for looks, there is a huge range of choice in terms of colours and patterns, but it is probably worth considering one that is made from a breathable material that will allow heat to escape from your head while on the bike. If you sweat a lot, many hats are designed with fast-wicking technology and if you get a cold head in the winter, there are windproof and waterproof options available.
Should you wear a cycling cap with an aero helmet?
With all the modern technology of aerodynamic helmets the question arises, does it make sense to wear a cap with an aero helmet? Bottom line, no one can dictate what you do. If you want to wear an aero helmet and a cap, go for it. The question still lingers though. Aero helmets generally cost more so maybe you should save money if you like wearing a cap?
I'd suggest that an aero helmet gives you greater flexibility. For the fastest days, or a race, you might choose to leave the cap at home and go for whatever marginal gains you can. When average speed matters less, grab your favourite cap. If you choose not to buy an aero helmet from the start you lose out on the flexibility to make that choice.
How do you wear a cycling cap?
This is a big one, cyclists are an opinionated bunch and how you wear your cap is a big deal, friendships may have ended because of this question. Or no one cares, but it's fun anyway.
In the heyday of cycling caps, there was a specific way to wear them. Even then, different people had different interpretations but if you fall on the side of tradition it dictates brim down and the back of the cap a little high on the head in order to create some space above the top of your head.
Some people would argue that traditions only survive if they adapt over time. A tradition that's frozen in time is a dead tradition on its way to obsolescence. In the 1990s the cycling cap entered the realm of general fashion. It was a street fashion trend rocked by Wesley Snipes in White Men Can't Jump, Spike Lee in She's Gotta Have It, as well as seemingly every urban bike messenger. In this incarnation, the correct way of wearing a cycling cap was tight on the head with the brim flipped up. It was also somewhat divorced from cycling and just as likely to be found on an actual cyclist as not.
Given that most people think cyclists look ridiculous anyway, I say don't worry too much. I have a saying that goes something like, "socks should be tall, legs should be smooth, and collars should be stiff". Lots of people disagree with me but it's what I like. Do what makes you happy and create your own style. Always make sure you have your cap straight though, there's definitely no leeway for lop-sidedness.
Get The Leadout Newsletter
The latest race content, interviews, features, reviews and expert buying guides, direct to your inbox!
Josh hails from the Pacific Northwest of the United States but would prefer riding through the desert than the rain. He will happily talk for hours about the minutiae of cycling tech but also has an understanding that most people just want things to work. He is a road cyclist at heart and doesn't care much if those roads are paved, dirt, or digital. Although he rarely races, if you ask him to ride from sunrise to sunset the answer will be yes.
Height: 5'9"
Weight: 140 lb.
Rides: Cannondale Topstone Lefty, Cannondale CAAD9, Enve Melee, Look 795 Blade RS, Priority Continuum Onyx