Best road bike helmets
Find safety, comfort, speed and ventilation with our pick of the best road bike helmets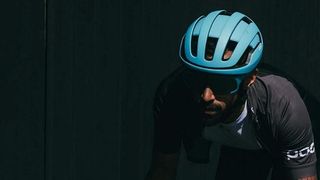 (Image credit: POC)
The best road bike helmets balance comfort, aerodynamics, ventilation and protection. 
Choosing the best road bike helmet will transform your cycling experience, so it's important to find the right one for you. There are various types tailored to different rides. Some have lots of ventilation for hotter climates, others are aerodynamic for racing, and some offer integrated safety technology.
In the list below, we take a look at some of the best road bike helmets available, along with some key things to consider when it comes to buying your next road bike helmet.
What to look for
A helmet will always be a personal choice, so the most important factors to consider are fit and safety. Getting a secure fit should be the priority, and if you can't try-before-you-buy, check the manufacturer's size guide. You just need to measure your head circumference.
The majority of most modern cycling helmets will have passed the rigorous industry standards of safety testing, which differ between North America, Europe and Australasia. Check the helmet you are purchasing has passed these tests for your region.
Added safety measures 
In recent years, scientific research and independent laboratory tests have shown helmets that also reduce the rotational forces experienced in a crash can, in turn, reduce the risk of brain injuries or concussions. 
With independent testing facilities taking it upon themselves to quantify safety and verify manufacturers' claims, the safety of the helmet is no longer a given. Brands are now putting additional resources into the research and development of helmet safety, rather than just the ventilation, aerodynamics and weight. 
'MIPS', 'SPIN' and 'WaveCel' technologies all aim to reduce rotational forces. While SPIN and WaveCel are proprietary for POC and Bontrager helmets, respectively, MIPS is used in an array of brands' helmets and all of the helmets featured in this list are marked as to whether they feature this technology.
Sign up to the Cyclingnews Newsletter. You can unsubscribe at any time. For more information about how to do this, and how we hold your data, please see our privacy policy
Thank you for signing up to Cycling News. You will receive a verification email shortly.
There was a problem. Please refresh the page and try again.