Axeon Hagens Berman trains in California - Gallery
Development team preparing to start season in Europe
Image 1 of 16
Image 2 of 16
Image 3 of 16
Image 4 of 16
Image 5 of 16
Image 6 of 16
Image 7 of 16
Image 8 of 16
Image 9 of 16
Image 10 of 16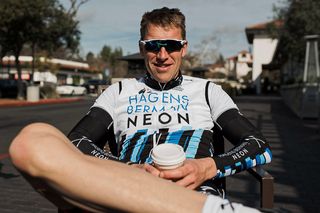 Image 11 of 16
Image 12 of 16
Image 13 of 16
Image 14 of 16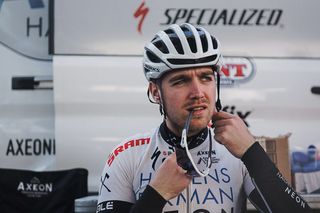 Image 15 of 16
Image 16 of 16
After a short break for the off-season, the riders from Axeon Hagens Berman are back on the roads, most recently in Calabasas, California, for the team's 10-day training camp. Media obligations, sponsor presentations and daily yoga sessions mixed with rides and massages as riders and staff of the the US-registered Continental team began preparing for the team's ninth season.
General Manager Axel Merckx welcomed eight returning riders and eight new riders to the camp, which took place January 9-18. The 2016 season was one of the most successful to date for the team, which has graduated 21 riders to the WorldTour over the past nine season. Axeon Hagens Berman won a team-record 36 races last year, including eight national titles and three team classifications. All 16 riders took to the top step of the podium while contributing to a team-high 84 top-three placings overall.
Merckx told Cyclingnews the team will start its season in Europe, much like it did in 2016.
Axeon Hagens Berman 2017 roster: Edward Anderson (USA), Will Barta (USA), Christopher Blevins (USA), Jonny Brown (USA), Adrien Costa (USA), Geoffrey Curran (USA), Eddie Dunbar (IRE), Ian Garrison (USA), Chris Lawless (GBR), Jhonatan Narvaez (ECU), Ivo Oliveira (POR), Rui Oliveira (POR), Logan Owen (USA), Neilson Powless (USA), Michael Rice (AUS), Chad Young (USA)
Cyclingnews Newsletter
Sign up to the Cyclingnews Newsletter. You can unsubscribe at any time. For more information about how to do this, and how we hold your data, please see our privacy policy