Best bike repair kits
Fix your bike on the go with our pick of the best bike repair kits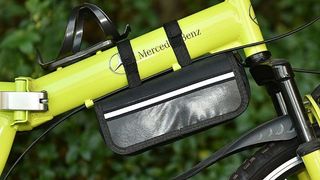 (Image credit: Daway)
It's always the way, the first time you forget to pack your repair kit and tools, you're guaranteed to get a flat. So really the best preventative measure you can take (aside from being super careful on the roads) is to always have your repair kit on hand. Ideally it could have a permanent spot on your bike so you're never without it.
Even if you already have a basic repair kit at home, it's a useful thing to have spares of, particularly if you have more than one bike. It makes perfect sense to have a repair kit on each bike at all times, so you're never caught out again.
What to look for in a bike repair kit
A good quality bike repair kit should contain at least two tire levers (though three is the best number), a decent multi-tool with all the fittings you need for your bike, a mini hand pump and a patch kit. That's the bare minimum.
The patch kit itself should also include a number of different size patches, some adhesive, and some sandpaper to file down the surface of the inner tube to help the adhesive to stick. As a bonus, some kits might include a white marker, which is especially useful when marking out a puncture on the inner tube. Others might have a small piece of chalk and a metal rasp to grate it against, losing any leftover stickiness afterward.
It's always worth carrying a spare tube as well, just in case. Perhaps you'll be in a hurry, or you'll be caught in the rain, and the tube is a great way to solve the problem quickly. You can then take your punctured tube home to be repaired.
When you're shopping around for a good bike repair kit, the most important thing to look for is that it fulfils the bare minimum of tools you need.
Sign up to the Cyclingnews Newsletter. You can unsubscribe at any time. For more information about how to do this, and how we hold your data, please see our privacy policy
Thank you for signing up to Cycling News. You will receive a verification email shortly.
There was a problem. Please refresh the page and try again.