Mikel Landa turns to new Muc-Off oversized pulley wheels for Tour de France time trial
By Josh Croxton
Spaniard will also use new Vision Metron superlight wheels
Image 1 of 3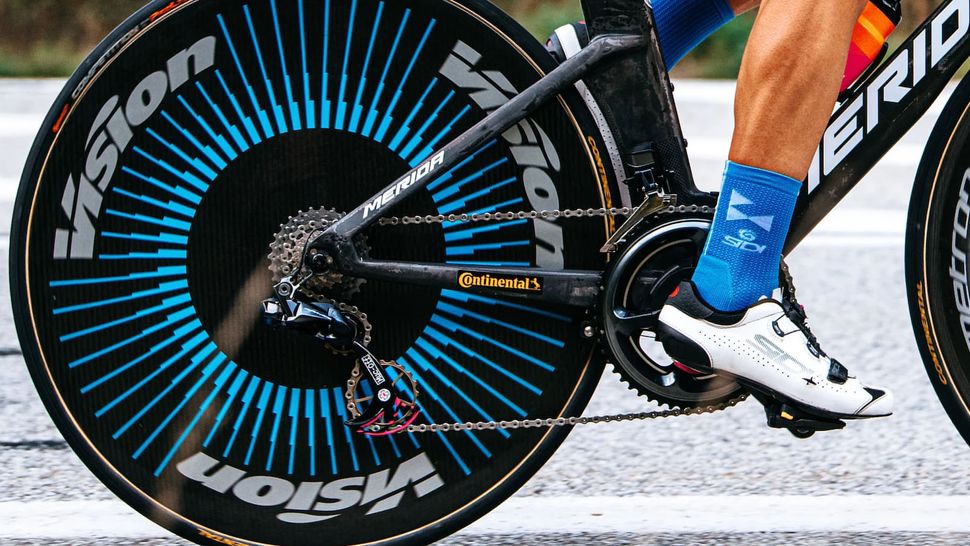 Image 2 of 3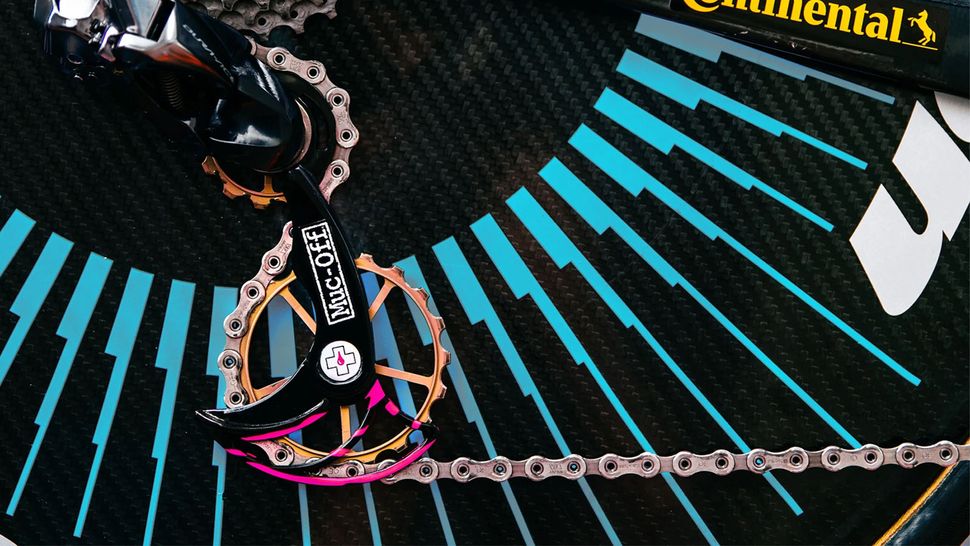 Image 3 of 3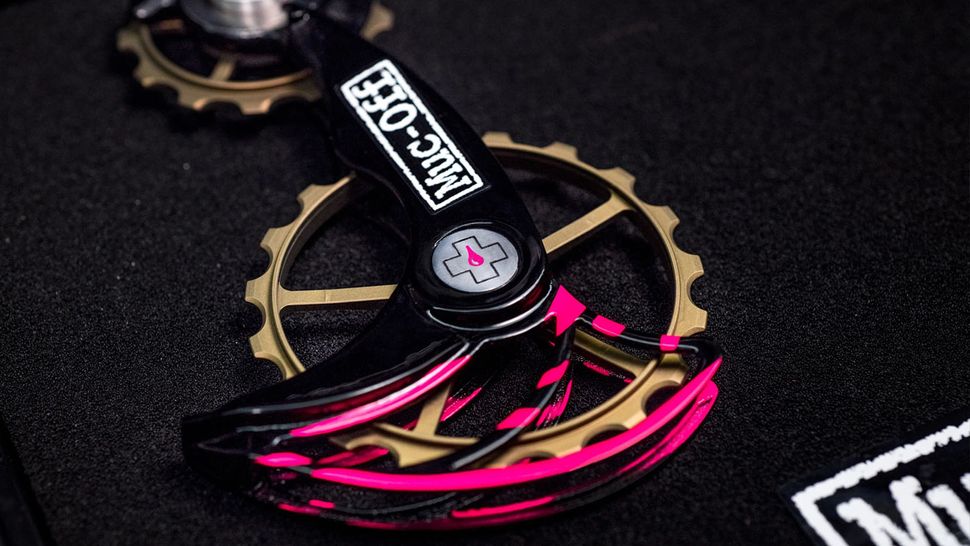 Aboard his Merida Time Warp time trial bike, Mikel Landa (Bahrain McLaren) is leaving no stone unturned in the search for speed, and Cyclingnews understands the Spaniard will turn to a brand new oversized jockey wheel system from Muc-Off.
In fact, Muc-Off's work with Bahrain McLaren led to the creation of 'Project Landa', in which both sides of the partnership would work at maximising the efficiency of Landa's time trial bike specifically for the Tour de France stage 20 time trial.
The new system from Muc-Off is to be known as the Lightweight Oversized Precision Shifting (L.O.P.S) system, and according to a recent press release from the British brand, is 'lightest and stiffest of any of those selected from leading competitors'.
The name does little to suggest an increase in speed or reduction in friction, but as with any oversized pulley wheel system, the Muc-Off system is clearly designed with reduced friction in mind. The two aluminium pulley wheels, of which you'll find a 13T upper and a 19T lower, are supposedly finished with a 'supremely efficient coating' which offers 'friction coefficients over three times lower than hard anodised equivalents'. The bearings are – of course – ceramic, and are coated in a 'special synthetic hydrocarbon', to further target a reduction in friction.
The 'lightweight' and 'precision shifting' are in part thanks to the cage's 3D-printed titanium body, and while no specific weight is provided by Muc-Off, it is claimed to be 10 per cent lighter than the nearest competitor - albeit fails to mention which.
Not only did Project Landa lead to the creation of the L.O.P.S system, but it also led to a new lubricant which is unavailable to the public (for reasons that will soon become apparent). The lubricant was designed to maximise the efficiency at a huge detriment to longevity, designed to be effective for the 36.2km, no longer.
Landa has also turned to some new, superlight wheels from Vision, which are tubeless-ready, and are finished in a clever paint system that adds just four grams and claims to improve the aerodynamics.
Landa begins the Stage 20 time trial in fifth place, 3:28 behind the leader Primož Roglič, and 1:31 off the third podium spot currently occupied by Miguel Ángel López
Originally from Bude but now based out of Exeter, Josh is the former eCommerce manager of the Bike Shed in Devon. After racing cross-country with friends as a youth, he soon turned to road cycling. Nowadays, 27-year-old Josh is a Cat 1 road racer for Team Tor 2000. While he enjoys a good long road race, he's much more at home in a local criterium. He dabbles in fair-weather cyclocross and will happily slog out a century if you reward him with cake. Oh, and in his spare time, he writes about tech and deals for Cyclingnews and BikePerfect. Rides: Specialized S-Works Tarmac SL6 Disc, Trek Emonda ALR, Specialized Crux.
Sign up to the Cyclingnews Newsletter. You can unsubscribe at any time. For more information about how to do this, and how we hold your data, please see our privacy policy
Thank you for signing up to Cycling News. You will receive a verification email shortly.
There was a problem. Please refresh the page and try again.