'That was a game changer for me' says Morton of Tour Divide rest break rule
Self-imposed 12 hours of rest in every 48 hours led to changed mentality on 2,671-mile challenge
Image 1 of 8
Lachlan Morton set out to take on the Tour Divide route with a condition that added an extra twist to his attempt at delivering a speedy time over the 2,671-mile (4,298km) route – holding to a schedule which included a minimum of 12 hours of sleep in every 48 hours.
"It changed my mentality a lot," said Morton in a Q&A released by his EF Pro Cycling team. "When I was riding, I'd be like, 'alright, I'm up for it, I can push. I've recovered, and I need to get to this next spot, and then I'm going to relax again.'
"Normally, when I finish an effort like this, I'm still a bit anxious to keep moving, but I don't have any of that this time because I had that sleep every day."
In a pursuit where the clock never stops, sleep is often sacrificed in the chase for a fast time, but Morton delivered a scorching pace of 12 days, 12 hours and 21 minutes despite the length of his rest stops.
The stopped time data on Morton's tracker came in at about 30 percent, while two prominent examples of riders who have delivered winning times in the annual Tour Divide, such as the holder of the record for the fastest known time, Mike Hall, and most recent winner Ulrich Bartholmoes. Both had stopped times under 25 percent. Hall finished the race with a time of 13 days, 22 hours and 51 minutes, while Bartholmoes spent 14 days, three hours and 23 minutes to make his way from Banff, Canada, to Antelope Wells, New Mexico.
"There were only two times when I felt like I was sleep-deprived," said Morton. "The first one was before I got to Silverthorne because it was an ambitious push. There was one hour where I was like, 'Right, I want to sleep, but I need to keep riding.' And just remembering that feeling from previous ultras, I was like, 'Oh, this sucks. I'm glad I'm not experiencing this every day.'
"And then the second one was the other morning when I'd lost probably half an hour of sleep trying to get my derailleur sorted," said Morton, who ended up riding nearly the last 1,000km without a functional derailleur. "So, instead of getting the full amount of sleep, I was a little bit short. And the next morning, I had that wave of tiredness before sunrise, so I just stopped and slept for 15 minutes under a bush."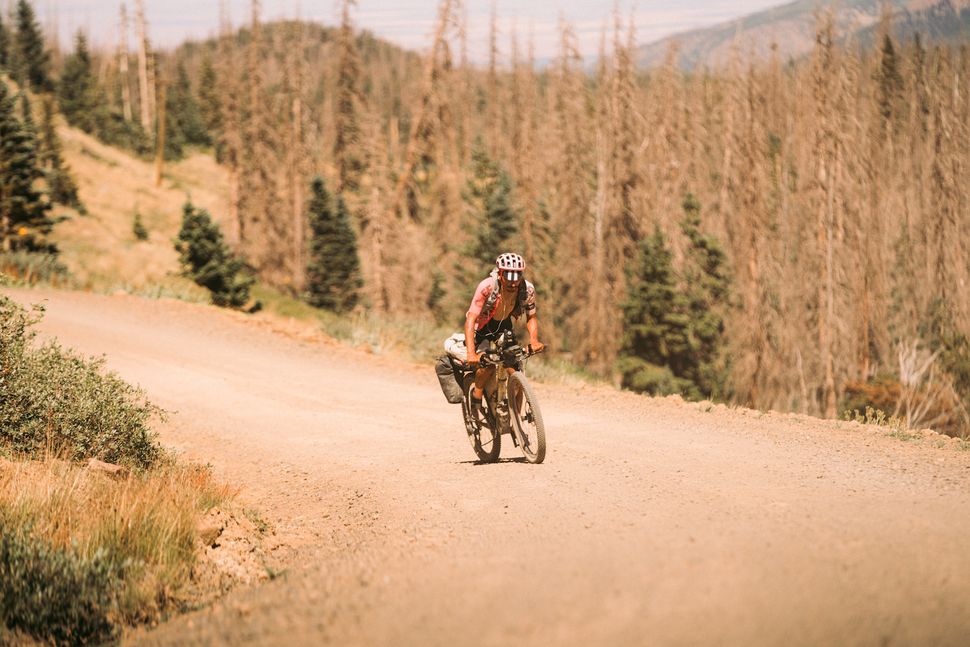 Aside from helping limit the amount of time Morton had to tackle the elements – with a stretch of cold, wet days at the start – wild terrain and fatigue of the massive ride in a sleep-deprived state the self-imposed sleep minimum had an extra benefit.
"That was a game changer for me," said Morton. "In the end, I was able to sleep basically six hours every night – plus or minus an hour here and there. Normally, doing an ultra like this, you feel like you should always push more when you're sleeping. You're thinking, 'Oh, should I be moving?'
"Whereas, this time, I had to stop for six hours, so during that time, I was very relaxed in organizing my stuff and trying to be as efficient as I could so I could sleep more."
That sleep may have helped get the most out of the experience as he embraced the singular focus and exploration of one of the most beautiful and wild places of the United States; however, it wasn't exactly a picnic.
"I always try to view it as an experience in its entirety. Overwhelmingly, it was a very challenging one," said Morton when asked about the highlights and challenges.

"I don't know if fun's the right word, but I enjoyed exploring Montana. The bottom of Canada, and Idaho, and Wyoming were nice. That was all new terrain to me. So, it was fun to have a route to explore these places. I enjoyed that, even though there were immense challenges.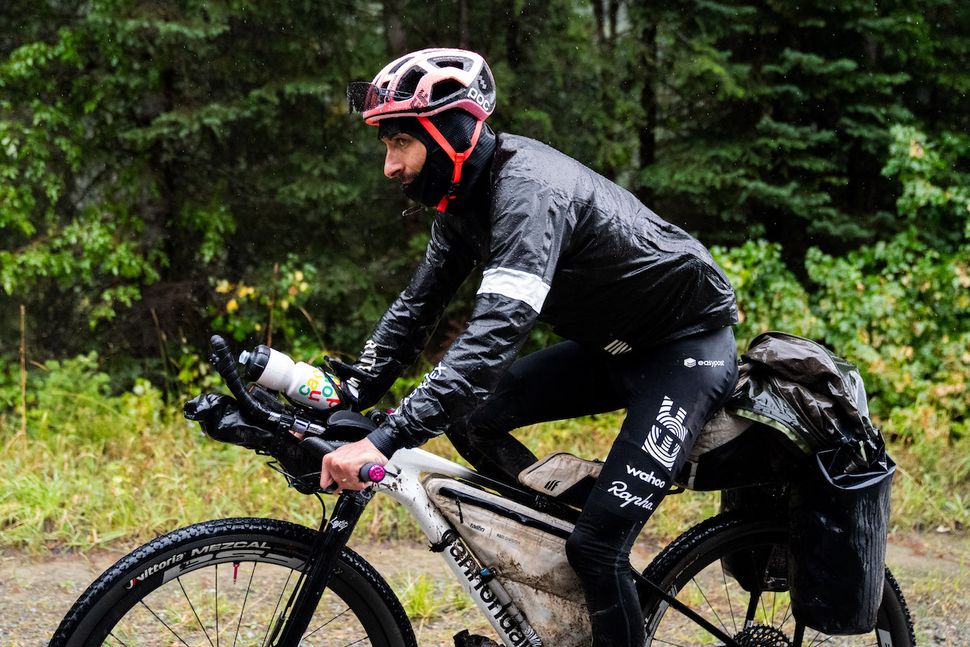 Those challenges included the unrelenting terrain and trail conditions, which ranged from peanut butter mud to dust, the weather extremes which threw everything from fires to storms in Morton's path and, of course, the mechanical challenges.
"The storm I experienced in Wyoming was hands down the most terrifying experience I've ever had," said Morton. "And then having to ride that last almost thousand kilometres without a functional derailleur was a challenge to get my head around, but ultimately it was all positive because there were moments when I thought it was going to be incredibly challenging to reach the finish, but I managed to work it out and keep pushing.
"Ultimately, it was an empowering experience."

Thank you for reading 5 articles in the past 30 days*
Join now for unlimited access
Enjoy your first month for just £1 / $1 / €1
*Read any 5 articles for free in each 30-day period, this automatically resets
After your trial you will be billed £4.99 $7.99 €5.99 per month, cancel anytime. Or sign up for one year for just £49 $79 €59

Join now for unlimited access
Try your first month for just £1 / $1 / €1
Get The Leadout Newsletter
The latest race content, interviews, features, reviews and expert buying guides, direct to your inbox!
Simone is a degree-qualified journalist that has accumulated decades of wide-ranging experience while working across a variety of leading media organisations. She joined Cyclingnews as a Production Editor at the start of the 2021 season and has now moved into the role of Australia Editor. Previously she worked as a freelance writer, Australian Editor at Ella CyclingTips and as a correspondent for Reuters and Bloomberg. Cycling was initially purely a leisure pursuit for Simone, who started out as a business journalist, but in 2015 her career focus also shifted to the sport.