WADA launch investigation into UKAD after British Cycling were allowed to conduct own doping inquiry
Investigation reportedly relates to 2010 sample with traces of the steroid nandrolone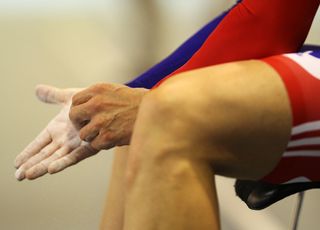 (Image credit: Getty Images)
The World Anti-Doping Agency (WADA) has formally started an investigation into UK-Anti Doping (UKAD) after news emerged that a British Cycling rider returned a sample that had traces of the steroid nandrolone in late 2010 and that British Cycling were allowed to conduct their own internal investigation into the matter.
In an extensive report from the Mail on Sunday, UKAD are understood to have told British Cycling that one of their riders' samples contained the threshold substance nandrolone, due to what could have been a health issue or a contaminated supplement. The amount of a threshold substance found in a sample needs to be above a certain level, or threshold, to trigger action by an anti-doping organisation.
According to an unnamed source cited by the Sunday Times (opens in new tab), the "lowest possible level" of nandrolone was detected in the sample, which prompted UKAD to alert British Cycling and the rider in question, "amid concerns that it could point to a health problem or a contaminated supplement."
The launch of WADA's investigation was revealed fully in the Mail on Sunday with their report also stating that UKAD 'green-lighted' British Cycling to investigate the case and that UKAD have no record of what happened from that point on.
A WADA spokesperson confirmed to Cyclingnews on Saturday that its Intelligence and Investigations Department is seeking information on the case from UKAD.
"Some of the information provided is of significant concern to WADA," said the spokesperson.
"We have asked our independent Intelligence and Investigations Department to look into this matter and to contact UKAD to seek further information."
The Mail on Sunday report, which was written by Nick Harris, also includes WADA highlighting that UKAD should have been the body to investigate the nandrolone test, and not British Cycling.
"Under Article 20.5.6 of the 2009 World Anti-Doping Code, National Anti-Doping Organizations had an obligation to vigorously pursue all potential Anti-Doping Rule Violations within their jurisdiction, including investigating whether athlete support personnel or other persons may have been involved in a case of doping. The elements you have provided are of significant concern to WADA," the world body told the Mail on Sunday.
WADA will also look into the report that British Cycling were allowed to conduct their own internal tests for the banned drug.
"The rules related to the specific activities of National Governing Bodies (NGBs) are a matter for UKAD.
"However, all such NGBs are under the umbrella of the relevant Signatory to the World Anti-Doping Code and therefore bound by its terms. Article 6.1 of the Code states that for the purposes of establishing the presence of a prohibited substance, samples shall be analysed only in WADA-accredited laboratories.
"Any allegation that an NGB may be testing their athletes in private, in a non-accredited lab, for the purposes of screening for a prohibited substance should be investigated thoroughly."
UKAD have responded to the BBC stating that: "Sometimes amounts of a 'threshold substance' can be reported by the laboratory in a negative sample which are found to be below the threshold where an investigation is required.
"These are trace amounts and can sometimes occur in the body naturally.
"The guidance from WADA is that these trace findings may be used to help to decide who gets tested and when in the future, but does not automatically lead to an investigation.
"We work within the WADA framework and are always happy to work with them if they ever require any further information from us on any of our activities."
The news is likely to send shockwaves through British Cycling and especially UKAD. Last week Cyclingnews revealed that UKAD had failed to contact several potential witnesses after an allegation of doping was made against Shane Sutton. Sutton strenuously denied the allegation.
In 2010 the British Cycling management team consisted of Dave Brailsford, Sutton, Richard Freeman and Steve Peters.
According to the report in the Mail on Sunday, after being notified of the nandrolone test the management team at British Cycling decided to embark on an internal testing programme with the use of a private lab in a move that would see riders on the track programme target tested with their consent. The Mail on Sunday claimed that Freeman – who was struck off the UK medical register last week and is currently under investigation by UKAD for two potential anti-doping violations – notified riders via email of British Cycling's plans and that British Cycling used HFL Sport Science to test their riders. According to the Mail's sources the results for the tests showed no contamination of the riders' supplements or results that indicated naturally occurring nandrolone.
A spokesperson for British Cycling told the Mail on Sunday: "None of the people relevant to your enquiry now work for British Cycling and this makes it difficult to check any of the information you have sent, particularly given the events you describe are over a decade ago.
'We are happy to check what email records we have from the time and - subject to GDPR and other legal or regulatory constraints - share our findings with you. But this is not a straightforward process and will take some time so we are not able to respond before your deadline [of Saturday]."
As for UKAD, who state publicly that they are "responsible for creating a UK-wide environment of confidence in clean sport," the questions loom large. Firstly as to why they notified British Cycling of the initial result, then as to why they allowed the sport's body to conduct their own internal investigation and then why the anti-doping agency never followed up on British Cycling's findings to determine the root cause of the nandrolone test.
In a statement UKAD's CEO Nicole Sapstead, who was the Director of Operations at UKAD, said: "We refute any implication that speaking to an NGB about a sample containing trace amounts of a threshold substance amounts to anything improper."
UKAD also confirmed that they had no record of the results carried out from the private drug testing.

Thank you for reading 5 articles in the past 30 days*
Join now for unlimited access
Enjoy your first month for just £1 / $1 / €1
*Read any 5 articles for free in each 30-day period, this automatically resets
After your trial you will be billed £4.99 $7.99 €5.99 per month, cancel anytime. Or sign up for one year for just £49 $79 €59

Join now for unlimited access
Try your first month for just £1 / $1 / €1
Get The Leadout Newsletter
The latest race content, interviews, features, reviews and expert buying guides, direct to your inbox!
Daniel Benson was the Editor in Chief at Cyclingnews.com between 2008 and 2022. Based in the UK, he joined the Cyclingnews team in 2008 as the site's first UK-based Managing Editor. In that time, he reported on over a dozen editions of the Tour de France, several World Championships, the Tour Down Under, Spring Classics, and the London 2012 Olympic Games. With the help of the excellent editorial team, he ran the coverage on Cyclingnews and has interviewed leading figures in the sport including UCI Presidents and Tour de France winners.
Get The Leadout Newsletter
The latest race content, interviews, features, reviews and expert buying guides, direct to your inbox!
Thank you for signing up to The Pick. You will receive a verification email shortly.
There was a problem. Please refresh the page and try again.