Best Garmin smartwatches
Keep track of your training, navigate routes, and more with the best Garmin watches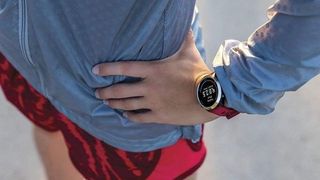 (Image credit: Garmin)
Over the years, the best Garmin smartwatches have become equally as powerful, if not more so than their handlebar-mounted cycling computer relatives. Garmin watches can now track every metric under the sun, connect to external sensors, guide you through workouts, and even tell you your heart rate and blood oxygenation. 
While a dedicated cycling computer might still be better for certain aspects of training — mostly because the screen is bigger and positioned in a rider's eye line — a Garmin watch can accompany you on a bike, run, swim or surf, and is better able to incorporate your entire day's worth of metrics including sleep and recovery.
Best overall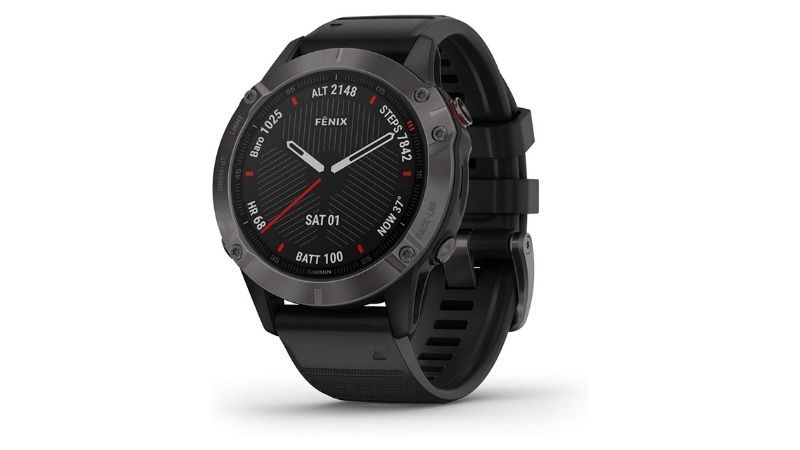 The ultimate GPS smartwatch
Garmin's Fenix is now in its fifth iteration (it skipped the Fenix 4) and sits at the top of its outdoor range. There are three versions the 6, S, and X along with Standard, Pro, and Pro Sapphire in each — we're focusing on the Fenix 6 Pro here.
The watch face sees a larger screen than its predecessor but a more svelte bezel making it thinner and less obtrusive on your wrist. Inside the case is a multi GNSS chip so it can access GPS, GLONASS and Galileo satellite networks along with a barometric altimeter and three-axis electronic compass. On the bottom is Garmin's Elevate optical heart rate monitors with the Pulse Ox (Pulse Oximetry) functionally built-in — it can not only determine your pulse and blood oxygenation too. 
It doesn't stop there; the smartwatch can handle Bluetooth, WiFi and ANT+ connections complete with support for power meters, it can guide you through workouts created on the device or synced from apps like TrainingPeaks, offers turn by turn navigation on preloaded maps, Strava live segments, crash detection and works with the Connect IQ store.
Runner-up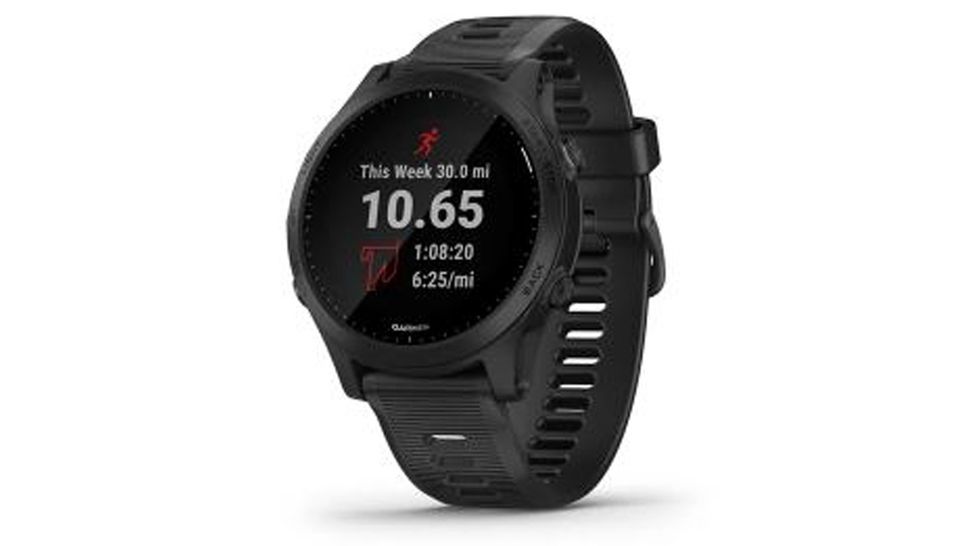 Like the Fenix but cheaper
The Forerunner 945 takes the Fenix 5 Plus, swaps metal for plastic in the bezel and adds a few choice features like onboard music and contactless payments. 
It has Bluetooth ANT+ and WiFi connectivity, plays nice with sensors of all sorts including power meters, can access multiple satellite location networks, and even has Garmin's new ClimbPro and altitude and heat acclimation features which were released with the Edge 530 and 830 cycling computers.
The battery life is claimed at 36 hours in ultra track mode, and the watch features the Elevate optical HR sensor including the Pulse Ox data — plus it's a lot cheaper than the Fenix smartwatches.
Training-ready
Garmin's Apple Watch killer
The Venu is Garmin's Apple Watch killer, it has an OLED screen, and has more built-in fitness features. As you'd expect the watch has GPS integrated, heart rate and PulseOx, a barometric altimeter and magnetic compass but in the native apps, your activities are not restricted by Apple's self-imposed walls. 
The watch goes well beyond the basic data fields, there is limited power meter support, the Venu also has a range built-in structured workouts or custom sessions can be synced from Garmin connect, and it won't drain your phone battery trying to steal GPS.
Plus it's got all the smartphone features like contactless payments, Spotify and Amazon music support and basic health features like 24/7 hr and blood O2. 
Best value
An affordable alternative to the Forerunner
Part of Garmin's expanding range of touchscreen running watches, the Vivoactive 4 sits in the middle of the range in terms of price and features. It's significantly cheaper than the Fenix and Forerunner ranges, making it a great value option if you only need some of the more basic features in a smartwatch. 
It offers great exercise tracking with full GPS, heart rate monitoring, and on-watch music streaming: easily download songs and playlists from Spotify, Amazon music or Deezer. Using Pulse Ox, you can also use it to monitor your respiration, menstrual cycle, stress, sleep and hydration.
With 5ATM water resistance, you can not only wear it in the shower but while swimming as well, making it a great option for triathletes. In fact, you can record all your movements, thanks to 20+ preloaded GPS and indoor sports apps, including yoga, cycling, running and swimming. There are also easy-to-follow animated workouts for yoga, pilates, cardio and strength training.
The Vivoactive 4 has a simple flat interface, scrollable via the touchscreen, and also has two hardware buttons to pause and stop tracking. The transflective screen is always on, clear in bright sunlight, and emits light when needed to display in the dark.
Like most other Garmin watches, the Vivoactive 4 is supported by the Connect IQ app store, so you can download and add other software to the watch.
Most durable
Tactical-specific features, constructed to US military standard
The Garmin Instinct is a rugged tank of a smartwatch brought to you by the same Garmin Outdoor division responsible for the Fenix. It's essentially a budget-friendly alternative to the Fenix, with some Vivoactive features thrown in, and packaged neatly into a 1980s-style Casio look.
Features-wise, the Instinct comes with course navigation using a breadcrumb trail, a built-in compass, elevation profiles, and the ability to to follow your course in reverse. On top of that, the Instinct displays current weather as pulled from nearby stations and provides incoming storm alerts, and also gives the times for sunrise, sunset and twilight. Some extra nifty features for cyclists, particularly competitive ones, include the ability to compete against your past activities, as well as Virtual Partner, that allows you to compete against a specific goal like time or pace.
For endurance athletes, you can set it to record at reduced rates in order to extend the GPS battery life to up to 40 hours. For triathletes, there are open-water swimming features, and for those who like to personalize their watch face, there are 12 to choose from, which are fully customizable.
Finally, as you'd expect from this kind of smartwatch, the Instinct features Garmin's optical HR sensor which monitors your heart rate at 1-second intervals, 24/7. It stores all the information in the Garmin Connect mobile app so you can track your health and sleep patterns.
Sign up to the Cyclingnews Newsletter. You can unsubscribe at any time. For more information about how to do this, and how we hold your data, please see our privacy policy
Thank you for signing up to Cycling News. You will receive a verification email shortly.
There was a problem. Please refresh the page and try again.