Andy Schleck
Trek Factory Racing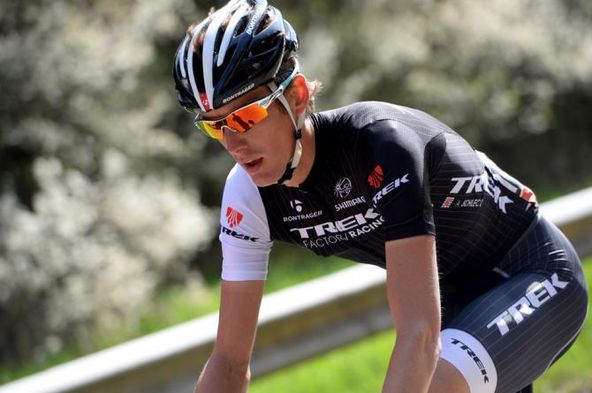 Biography:
1st GC, Tour de France 2010
2nd GC, Tour de France 2009, '11
Best Young Rider, Tour de France, 2008-10
1st Tour de France Stages: 8 & 17, 2010; 18, 2011
2nd Giro d'Italia 2007
1st Liège–Bastogne–Liège 2009
2nd Flèche Wallonne 2009
3rd Liège–Bastogne–Liège, 2011
Looking ahead to 2012
The big question about Andy Schleck in 2012 will be how his move to a team run by Johan Bruyneel will affect his racing. Schleck has lacked the competitive edge that Bruyneel is famous for – Schleck's statement that he'd rather end up in second place on the Tour de France podium with his brother Fränk in third than win the race certainly doesn't fit the Bruyneel philosophy! But Bruyneel's attention to detail should aid Andy through this year's Tour – and with 96km of individual time trialling, notoriously Schleck's weak spot, he'll need all the help he can get, if he wants to take that elusive win.
Away from the Tour, look for Andy in the Ardennes Classics, and then aiming to become the World Champion, on the hilly Valkenburg course.
2011
2011 was the first year since signing as a stagiaire in 2004 that Schleck had ridden for a team run by someone other than Bjarne Riis. The Schlecks had taken most of Team Saxo Bank with them to form their new Luxembourg-based team, Leopard Trek, but the venture hasn't lasted long, merging with RadioShack at the end of the year.
On the bike, it looked like Schleck could finally win his first Tour de France, and without Riis' help. He won Stage 18, and took the leader's jersey after Stage 19, 53 seconds ahead of Fränk and 57 ahead of Cadel Evans. With just the 42.5km Time Trial and final processional stage to ride, all he had to do was hold off Evans… but it wasn't to be. Evans rode his heart out, finishing the stage in second place, and more importantly, 2:31 ahead of Andy Schleck, to finally win his first ever Tour de France by 1:34. When it turned out that Schleck had decided not to recon the course in advance, counting on his abilities in the mountains to win the race, the cycling world shook it's head. Second place is a fantastic result, but it felt like Andy had thrown away his chance for the win.
1st Stage 18, Tour de France
2nd General Classification & Mountains, Tour de France
3rd Liège–Bastogne–Liège
2010

1st Stages 8 & 17, Tour de France
2nd overall Tour de France

2009
Best Young Rider & 2nd General Classification, Tour de France
1stLiège–Bastogne–Liège
2nd Flèche Wallonne
2008
Best Young Rider & 12th General Classification, Tour de France
2007
2nd Giro d'Italia