Supported
Winter cycling training tips: 10 helpful steps
Winter training is a test of any cyclist's resolve, commitment and motivation, but with these 10 tips, you should be well on the way to reaching your 2022 season goals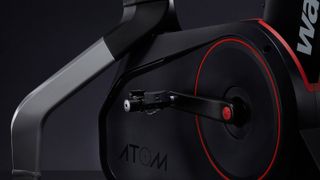 (Image credit: Wattbike)
For a long time, training through the cold dark winter months was seen as a necessary evil, but it doesn't have to be. Unfortunately, you can't hunker down and hibernate through the winter, and jump back on your road bike in March racing fit, so you're still going to have to find a way to ride.
Whether you have a goal event or just want to take your riding to the next level for the 2022 season, here are ten tips to help you pedal towards success.
1. Make a plan that focuses on your goals
Training without direction is likely to leave you burned out, aimlessly floundering on a fitness plateau. Luckily the remedy is a simple one; give yourself something to work towards.
Before you fire up Zwift, or start layering up, sit down a decide what you want to get out of your winter cycling. It could be something specific like raising your FTP or five-second power, or working towards a larger goal like peaking for a specific event many months down the line.
The goal is to find a measurable metric that can benchmark where you are now, and track your progress to ensure the work you are doing has the desired effect.
At the very least, we recommend a heart rate monitor, as training by feel alone won't be all that effective. A power meter for riding outdoors and a smart trainer or smart bike for indoor cycling will provide precise power data to quantify your efforts so you can accurately track your progress.
To make a plan, you could use a coach, but the fact you're reading this article suggests you're after a DIY solution. Luckily we live in the age of 'there's an app for that,' and there is quite a bit of software that can demystify the process. Training Peaks, for example, helps to plan and track your training load, some apps, like Zwift provide training sessions and short training plans, while apps like Wahoo SYSTM and TrainerRoad can help you map out your training plan for up to 12 months.
2. Periodise your plan
If you're creating your own training plan, it's best to work backwards. Start with the date you'd like your plan to finish — maybe a race or Fondo — work out how much time you have to play with, and then start to fill in the spaces. A typical block for an experienced rider could be three weeks of work, followed by a week or recovery. This could be dialled down to two weeks of high training load for less experienced riders, followed by a week of rest.
A typical plan will focus on endurance first, to build up your base fitness, and add intensity as your event closes in. These HIIT workouts may only form two or three, four-week blocks, with the remainder being made up of endurance work.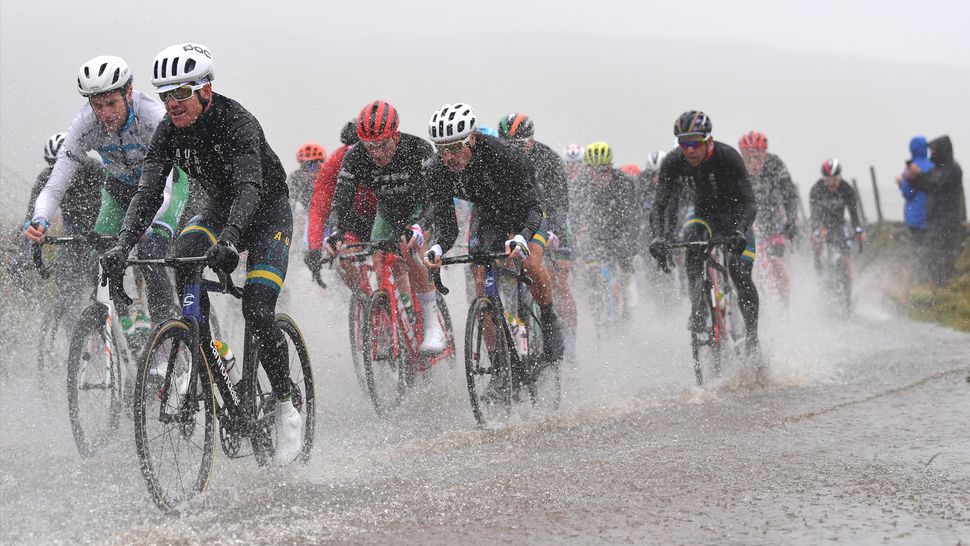 3. Test yourself and track your improvements
Day one of any plan should be based around a fitness test. The goal here is to calculate your threshold, whether that be power or heart rate. Once you have this number, the remainder of your training zones can be calculated to ensure the work you're doing is at the correct intensity in order to maximise gains. The most common threshold test is a 20-minute max effort, but even experienced riders struggle to pace these intervals, so the ramp test is a more foolproof method for calculating your zones.
You should plan to retest yourself at the beginning of each training cycle, after the week of rest, to reset your zones ahead of the upcoming block. Aim to test yourself under the same conditions each time. Factors such as diet, caffeine, and fatigue can have a major effect on your performance.
4. Don't forget to rest
The whole purpose of training is to stress your body into adaptation, and it's during periods of rest that your body repairs and improves, leaving you stronger for the next block of training — persistent stress without time to recover leaves no time for this adaptation to occur.
Overtraining can lead to a suppressed immune system, and given you're more susceptible to upper respiratory tract infections during the winter months, combined with the ongoing COVID-19 pandemic, recovery is paramount to staying healthy. Worse, if you do get sick, much of the training you have done will unravel, and you will be back to square one.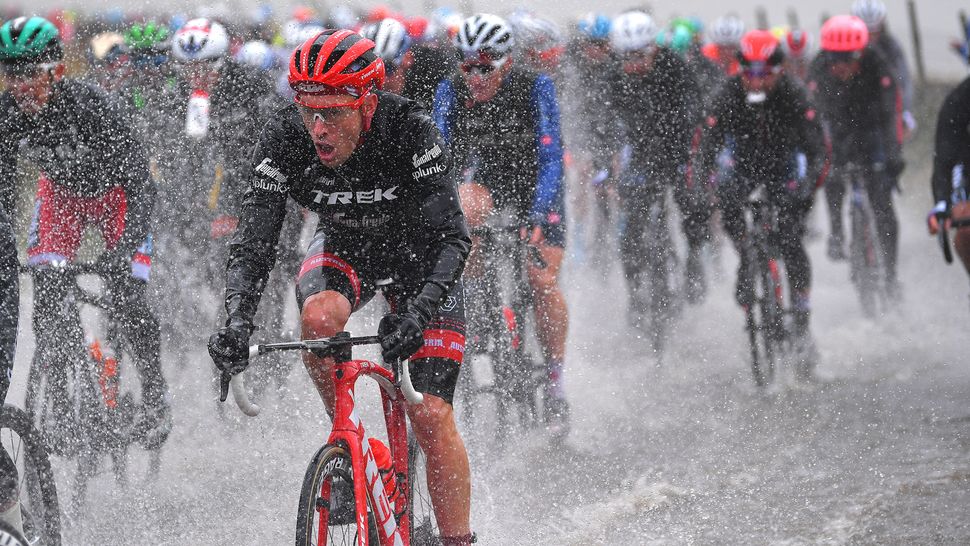 5. Make it fun
The best way to put a stick through the spokes of progress is to turn your training plan into a chore, so try to make the process as enjoyable as possible. The latest crop of training apps is a good start; from races on Zwift, to real-world rides on Rouvy and group training sessions on TrainerRoad, technology is your friend. Add in some Daft Punk, a podcast to pique your interest, or streaming The Boys on Amazon Prime, do whatever it takes to ensure your session is a boring deathmarch.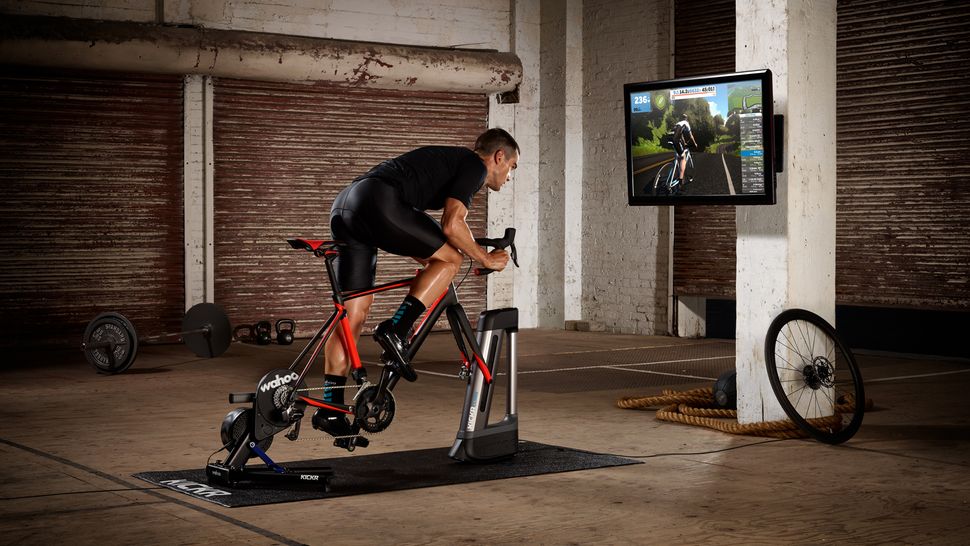 6. Train smart, not hard
The vast majority of us aren't riding our bikes for a living, so training has to be worked in around commitments to family, work and the tasks that come along with real life. So, with the small amount of time you do have to pedal, it's key to make the most of it, rather than aimlessly spinning along at a power that's somewhere halfway between recovery and training.
Commonly referred to as junk miles, these do have their place in a training regiment; a Sunday coffee ride can do wonders for your mental health and keeping riding fun, but their lack of structure isn't really doing much for your overall fitness.
Training inside not only saves you from having to put on every piece of clothing you own to brave the cold, using a turbo trainer or smart bike, like the Wattbike Atom, will allow you to do targeted intervals and stress specific systems in your body to improve fitness more quickly.
If you do plan to ride indoors, don't skimp on a fan; you're going to be working hard and the more airflow you have, the better. Don't get behind on bike maintenance either, a dirty drivetrain is less efficient, and increases wear, even riding inside, and your headset and cockpit will be seeing more than their fair share of sweat.
7. Train your weaknesses, but don't loose sight of your goals
On paper, focusing on the areas you struggle with should help you become a better all-around rider. But, depending on what you're working towards, your weakness might not necessarily be a weakness.
For example, someone who climbs like a mountain goat may struggle to put out enough power to mix it up in a bunch sprint; however, if said climber is planning to fill their racing calendar with road races rather than crits, focusing solely on peak power and speed work isn't likely to bring about improved race results. Remember point number one about making a plan focussed on your goals.
It's also important not to forget your strengths. If you completely ignore the area in which you excel, it won't remain a strength for long.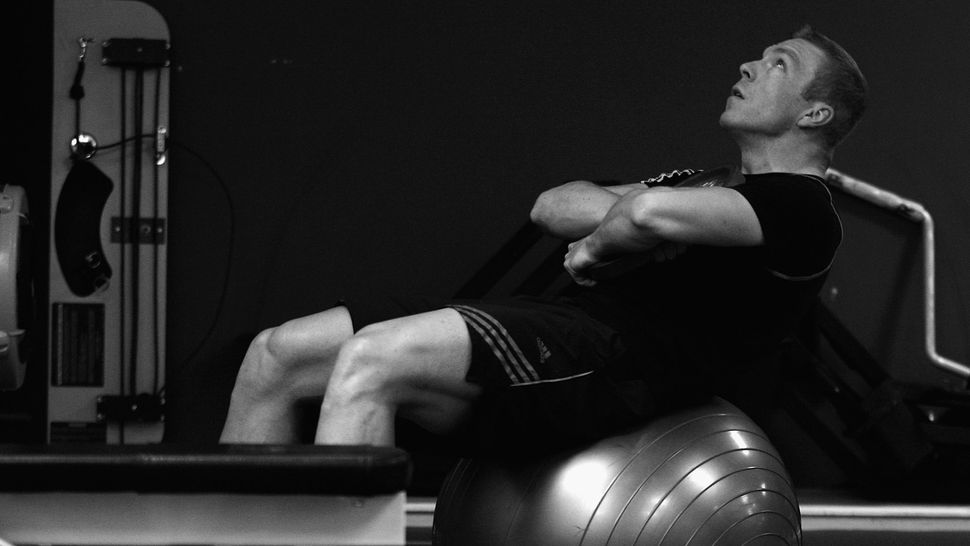 8. Don't be afraid of the weightroom
A lot of riders see the world as their gym, and their bike the workout equipment, however, a few hours pumping iron every week can yield huge benefits on the bike, and in your everyday life. During the off-season, gym workouts can be incorporated two or even three times per week, but as hours on your bike increase, ensure you retain one session per week focussed on strength and conditioning.
Time in the gym will not only increase your overall muscular strength but help you to stay injury-free as well. Improved flexibility and stronger muscles, ligaments, and tendons lead to happy joints and fewer injuries — especially when you hit the deck.
Neuromuscular efficiency is another major benefit. As your muscles adapt to lifting heavier loads, motor unit recruitment is increased, meaning you can recruit more muscle fibres as you pedal, increasing the amount of power you're able to produce.
9. Eat well
Your body can't run without fuel, and a poor diet will hinder improvements to fitness. Using heart rate and/or power data your head unit, smartphone, or the training app of your choice can provide you with a relatively accurate count on the number of calories used during a session. The goal here is to adequately refuel your body so you are primed and ready for your next session. That's not to say you should just step up your cheeseburger and milkshake intake; aim to fill your plate with whole foods and strike a balance between protein, carbohydrates and fat.
Cycling nutrition is equally important. Forgetting to eat during a four-hour session on your road bike will likely cause the dreaded bonk, which will ultimately result in a miserable time, not to mention a poorly executed session and sub-optimal recovery.
10. Find a routine and eliminate excuses to avoid skipped sessions
When you are planning out your training blocks, take into account how workouts will integrate into your daily routine, and aim to fill in the gaps between your real-world commitments and responsibilities with training. A routine where training is a structural part of your week will help to ensure other responsibilities don't override those already-limited hours but be realistic; there are only so many hours in the day. That said, at some point life will get in the way of your training, and flexibility and adaptability are key will help ensure a session can be moved, rather than skipped entirely.
After a long period of hard training, motivation and enthusiasm may begin to dry up. When that happens, even the smallest inconvenience can seem like a worthy excuse to skip your next session. It's okay to wag a workout every once in a while, sometimes you won't be mentally or physically in the right place, and forcing the issue might exacerbate the problem — but don't let it become a habit.
We've used every excuse in the book ranging from damp base layers and wet riding shoes to rain in the forecast. If you find yourself using things like these to regularly miss sessions, be proactive and take steps to solve these problems, so you no longer have an excuse to continue to skip your workouts.

Thank you for reading 5 articles in the past 30 days*
Join now for unlimited access
Enjoy your first month for just £1 / $1 / €1
*Read any 5 articles for free in each 30-day period, this automatically resets
After your trial you will be billed £4.99 $7.99 €5.99 per month, cancel anytime. Or sign up for one year for just £49 $79 €59

Join now for unlimited access
Try your first month for just £1 / $1 / €1