Supported
Project Best Winter Ever #2: Outdoor riding and near misses
The second instalment of how I plan to make this winter my best yet on the bike as a new parent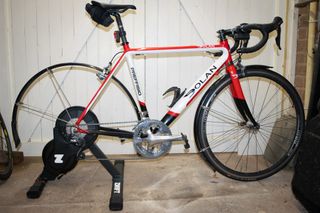 (Image credit: Future / Tom Wieckowski )
Welcome to installment two of the four-part series I'll be writing this winter focusing on how I plan to make my first winter as a new dad my best ever on the bike. From here on in I'll be referring to it as: Project Best Winter Ever.
Read installment one here.
To recap in short, this will be my first winter as both a cyclist and a new dad, and my aim is to make it my best winter ever on the bike. I outlined how I planned (and hoped) to do this. I'll be using the Zwift Hub smart trainer, which has been loaned to me to help with the project, as well as riding on the road.
I would hope it goes without saying that my family are my number-one priority in life, but a cyclist I am, and I'll continue to ride my bike. I think it's important to try and find the time to still do the things you did before as parents, life doesn't stop when you have a child.
Don't let the title of this series 'best winter ever' fool you either. I'm not fanatically training to try and ride a full race season next year or tick off some huge challenges. I simply want to get through the dark British winter by having as much fun riding my bike as I can, trying things I haven't done before and maintaining (and hopefully improving) my fitness.
As any new parent will attest, I'm often short on sleep and there are a lot more demands on my time, but that's why continuing to ride my bike is so important to me. Instead of not touching the bike all winter and complaining I never have time to ride, why not try to embrace the challenge and mix things up to make it a great winter? Our daughter is coming up to 11 months old now too, which means it's a little easier to find time to ride my bike for a few hours a week now. I realise I didn't mention this in my last piece, so forgive me if you thought I was juggling a brand-new baby with professional levels of training each week.
I also mentioned in my introductory piece I'm fully aware I'm not the first cyclist to become a parent and would like to hear from fellow riders on what your experience was like.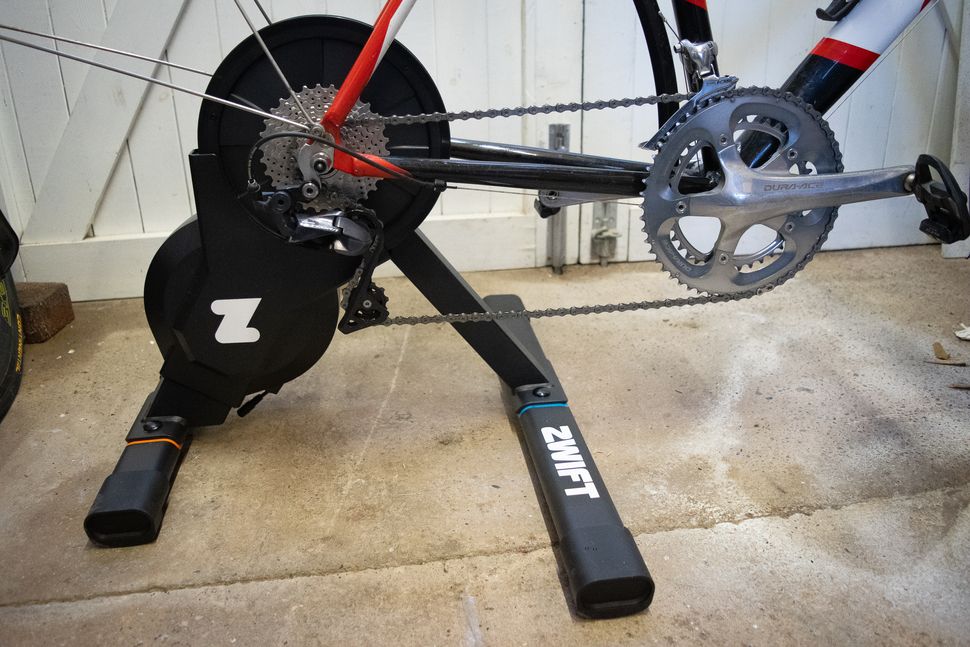 The first instalment of this mini-series was published 17 days ago and in the days since, the majority of my riding has in fact still been done outside. Two of these rides have been on the last couple of Saturday mornings when I get up early and leave the house at around 6:30am for our local chain gang. At the moment this fits in fairly well with my partner's Saturday morning schedule, and the ride finishes up at about 8:45am. This is satisfying and it's nice knowing the day's ride has been banked before 9am.
The baby is sleeping fairly well at the moment (or as well as I believe a ten-month-old can), and I either make an early bottle up for her before I leave the house or leave quietly without waking her if she's still sound asleep. Promisingly, I've not managed to confuse my carb mix with her baby formula in my early morning bleary-eyed state yet!
It's nice to get this ride in, socialise, see friends and be back early on Saturday morning. I have to also thank my other half who is happy for me to nip out early and keep watch over the baby whilst I'm out. The days of relaxing on the sofa post-ride are no more though, and it's straight into dad mode or jobs once I'm back. I do feel slightly guilty at times for being able to get out for a few free hours first thing and feel like it's important to relieve my other half as much as I can once I'm home.
These rides also present a solid opportunity to use the kit we're testing as part of our work on the CN tech team, so a hard (and at the moment fairly chilly) ride is a great way to test out the usual winter kit suspects as base layers, tights, overshoes and gilets are all being put through their paces at the moment.
This kills a few birds with one stone and means I can often get a good test in that would otherwise mean extra evening rides in the week which aren't an option at the moment.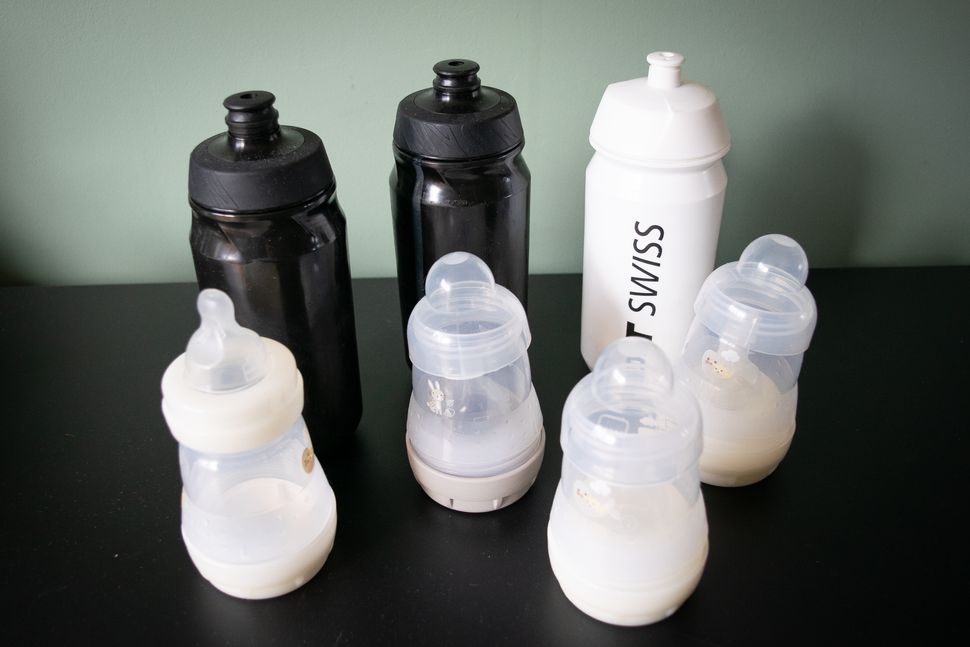 The majority of my indoor training sessions are being done on the Zwift Hub trainer this winter. The trainer arrived a few weeks back and I took advantage of a nice window whilst our daughter was sleeping and we waited for dinner to cook to quickly assemble it one evening in the garage.
This is my first time using the trainer and I have to say unboxing and setup could not be easier. Pull the trainer body out, bolt on the front and rear stabilising bars which are 'legs' for want of a better word. Tighten up four Nyloc bolts with the included ring spanner and you are pretty much ready to ride. Your chosen cassette will come installed, although I do also have the Click and Cog upgrade kit which I'm yet to swap in, and there are push-on adaptors to suit your bike whether that be QR or thru axle at the rear. Then all that's left to do is plug in and ride.
For the time being, the garage is free of test bikes so I'll be training indoors using my trusty (rim-braked) Dolan Prefissio winter bike; an aluminium frame with full-length mudguards and a mix of hand-me-down 105 / Ultegra and Dura-Ace components. The wheels use Hope RS4 hubs on DT Swiss alloy rims I built myself a couple of years ago and everything else was taken from other bikes or brought cheaply, the classic winter bike setup.
I'm reluctant to sweat all over my Cannondale Super Six Evo so until the microfibre towels arrive, I will drop a wheel in and out of the winter bike when I'm Zwifting.
I have jumped onto Zwift in the last couple of weeks, logging on for about forty minutes whilst the baby slept in the evening after work and for a 30-minute B category race. Something is better than nothing, and even a 30-minute workout provides some feel-good factor and the feeling you've done some exercise.
It's been a while since I did a race on Zwift and it came as something of a shock to the system. I was unceremoniously dropped from the front group on a downhill in my race and just struggled to make enough power on that section. At 65kgs, my small engine is probably not best suited to making big power on an indoor trainer. But there's only one way to improve!
Another outdoor session I have been fitting in lately is a 100-lap road bike scratch race at the local outdoor velodrome which happens to be a five-minute ride from my house. This means I can be out of the house for just over an hour on Tuesday evenings and get a floodlit, car-free workout in that's off the road. I've done the last few of these and it's been nice again to ride with other riders, socialise and just do something different I haven't done in previous winters.
A bad crash at this week's round brought home the potential dangers of racing and outdoor riding generally I guess. A leading rider crashed in the home straight on the last lap several metres in front of me and unfortunately injured himself badly with several broken bones. I had enough time and space to steer around the accident but it made me reflect on whether it was wise to add unnecessary risk to my riding currently and perhaps being a bit more risk averse while we have a baby to look after would be a more sensible decision.
Looking ahead
I realise that the last point leads down a decent-sized rabbit hole about the potential risk of any type of cycling or racing. In terms of simply lengthening my odds of staying injury-free while we have so much to do at home, perhaps indoor training is going to be the most time-effective and safest option, especially as the weather turns and it starts to get really miserable
Indoor fitness testing here I come! I've touched on all that Zwift can offer but in the short and medium term, I've got a few things lined up to help make up some sessions and provide some structure each week in addition to one of my usual go-to sessions which is 'The Gorby', check it out if you don't know it. The first is ticking off some Zwift Academy sessions which started on the 6th of November, anyone can do these sessions. And having something of a plan and structure to work too is great for linking together consistent weeks, not to mention keeping you invested and motivated. A rigid training plan and dare I say it a coach would be a step too far right now, so the relaxed nature of Zwift Academy and its sessions is a nice fit.
As mentioned, I'll also be riding with my cycling club on Wednesday evenings when a decent-sized group rides with the rubber band function on in the app to keep the group together but you can observe the sprint intervals and ride at your own pace or wattage. Again, something I've not done before and a nice way of socialising.
Finally, some establishing some sort of baseline figures and re-testing my fitness to get an idea of FTP heading into the winter proper is due. I haven't done this since the spring so in my third instalment, you'll be able to read all about me turning myself inside out in a ramp test.

Thank you for reading 5 articles in the past 30 days*
Join now for unlimited access
Enjoy your first month for just £1 / $1 / €1
*Read any 5 articles for free in each 30-day period, this automatically resets
After your trial you will be billed £4.99 $7.99 €5.99 per month, cancel anytime. Or sign up for one year for just £49 $79 €59

Join now for unlimited access
Try your first month for just £1 / $1 / €1